Do you know how to use the daisy chain on the back of your backpack? A lot of people don't know how to use this useful backpack feature because they don't have an easy and lightweight way to attach gear to the outside of their backpack. In this week's TrailTime Tip, we've got a really easy, lightweight and helpful way to attach gear to a daisy chain.
Daisy Chain Quick Ties
What you'll need:
A Pen
Scissors or Wire Cutter
About 23 inches of paracord
What to do:
Remove the ink from inside a plastic pen. Cut the pen tube in half. Singe the ends of the paracord so it won't unravel then pull the paracord through the pen tube.
Tie an overhand knot and make sure the knot is as close to the pen tube as possible. Then, tie another overhand knot at the other end of the paracord. Now you're ready to go.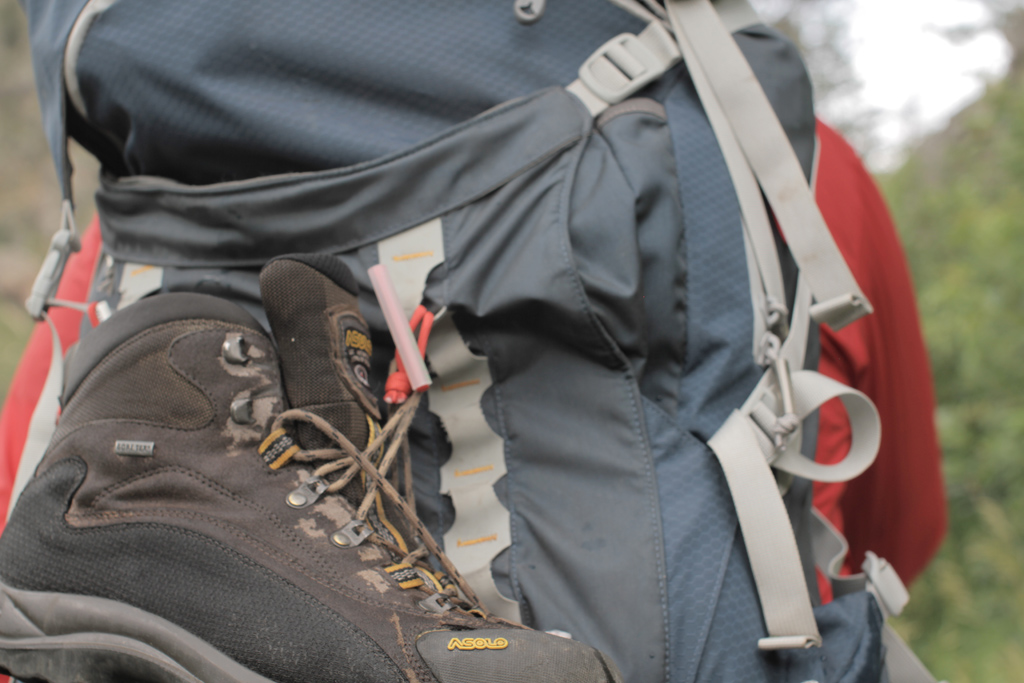 How to use the Daisy Chain quick ties:
When you are ready to hang something off of the back of your backpack, simply slide the knot through the daisy chain then slide the knot through a loop on the gear you want to hang on your pack. Now slide the loop of the paracord over the pen tube. As you can see, this is a really quick and easy way to strap something to the outside of your pack plus these little daisy chain quick ties are lighter weight than using a carabiner for this task.
Check Out These Other TrailTime Tips
Silence Your Water Bladder
How to Build a Smokeless Campfire
Sharpen Your Fire Starting Skills