When you're outside, getting your hands dirty often seems unavoidable. You use your hands to complete so many tasks in the outdoors that they're bound to enter some unfortunate situations. This simple tip can help keep your hands clean, dry and warm when you need them the most.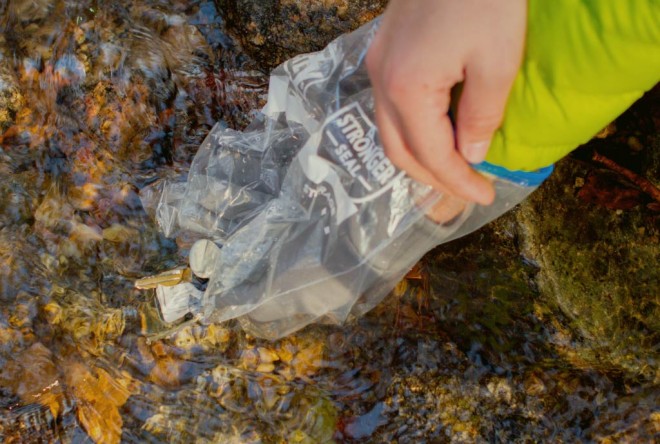 Resealable plastic bags, such as Ziploc® bags, have a number of uses. You can use a resealable bag as a glove when your hand must go somewhere you'd rather not put it. The plastic will keep your hand dry in wet situations and clean in dirty situations. Simply slip the bag over your hand and get to work.
Chris shows us one use for this handy trick in the video below.
This tip isn't limited to pulling keys from streams. You could find yourself in a number of situations outside in which this plastic bag glove can save your hand some heartache. After all, your hands are vital parts of your body. It's important to do all you can to protect them when you're outside.
What do you think about this tip? Will you give it a try?