Have you ever woken up in the morning to find the foot of your sleeping bag soaked from the condensation inside your tent? This is a common problem that campers and backpackers experience. Wet
sleeping bags
lose their ability to keep you warm and on a multi-day backpacking trip it can be difficult to dry them out. Here's a cool camping hack you'll have to try.
A Surprising Use For Your Waterproof Jacket
You always carry a
waterproof jacket
just in case of a downpour but this useful piece of gear may also protect the foot of your sleeping bag from condensation. It's a really easy and simple solution.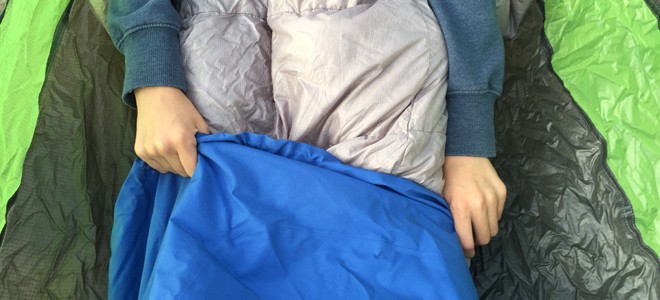 Step1
: Zip the waterproof rain jacket closed.
Step 2
: Get into your sleeping bag.
Step 3
: Slide the jacket over the foot of your bag.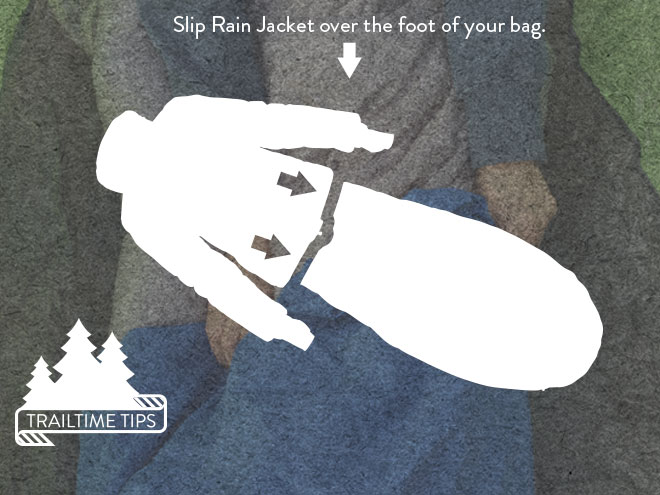 It's that easy. The jacket will keep your sleeping bag warm and dry plus the rain jacket is likely to be worn on your morning hike or can be hung up to dry instead of being crammed into a stuff sack. This will protect your sleeping bag on multiple day backpacking trips or an overnight camping trip. Give it a try.
See the video version of this tip on our
YouTube Channel
.
What do you think? Is this a helpful TrailTime Tip? Check out these other tips then tell us your thoughts in the comments below.
Collecting Water From a Shallow Stream
Staking a Tent on Rocky Ground
Check back every Tuesday for another great TrailTime Tip.
Shop: