Paracord is duct tape's non-sticky cousin when it comes to must-have tools for the outdoor explorer. Its versatility makes this lightweight cord a hot commodity for backpackers and hikers alike. With some simple crafting, paracord can be used to hack your way through almost any outdoor adventure. Take a look at these
uses for paracord on the trail
to ignite your imagination on all the ways this small yet durable rope can be used.
Yes, paracord can do quite a bit, but one thing it's not good at is staying tangle-free in your pack. You can easily avoid a messy knot of cord if you store it correctly. Follow these steps to neatly wrap your paracord so it's pack-ready for your next trip.
Step 1:
Take a small amount of paracord on a bight (create a curved section between two ends of the cord) and pinch it between your thumb and your palm.
Step 2:
Take the long end of the paracord and wrap it around your palm and fingers.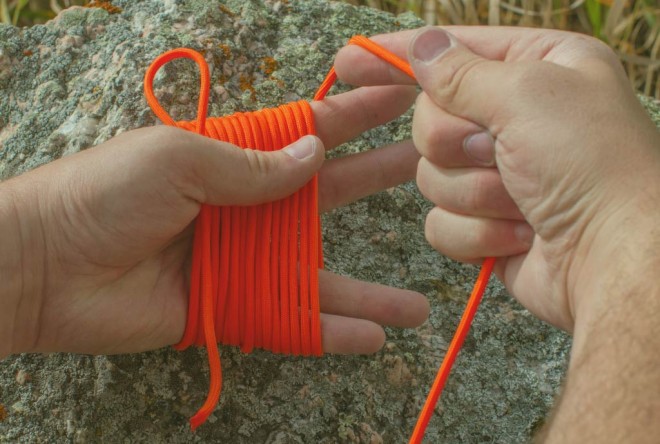 Step 3:
When you have about a foot of paracord remaining, slide the coiled cord off of your hand and pinch it near the top.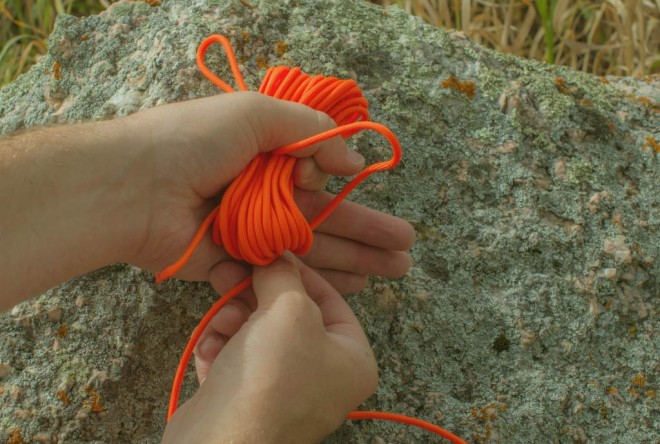 Step 4:
Wrap the remaining cord tightly and neatly around the gathered paracord.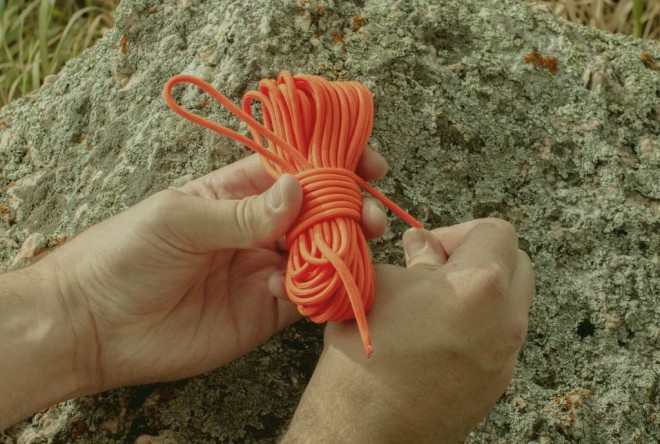 Step 5:
Thread the leftover paracord through the top loop you created in the first step.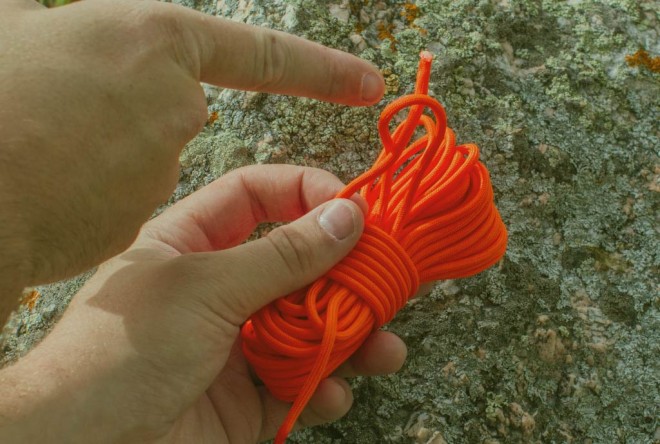 Step 6:
Pull the end you started with (the short end of the bight) tight. Loosely wrap it around the gathered paracord.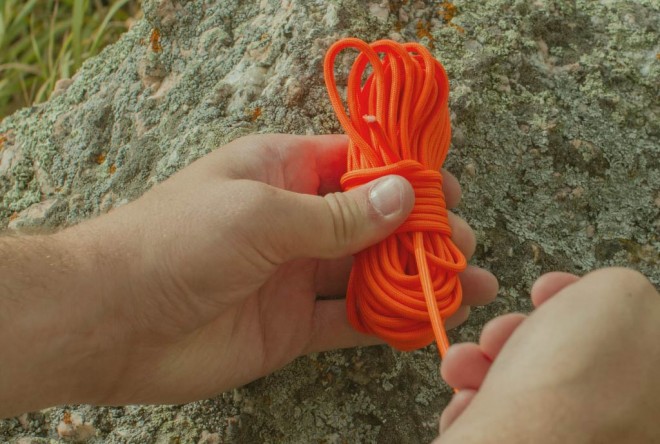 To Deploy Paracord:
Remove the top piece of paracord from the coils. Pull from the tail-end of the paracord (the piece you wrapped loosely around the gathered cord at the end of the final step).
Want to see all of these steps come together? Watch our video on how to wrap paracord so its tangle-free when you need to use it.