Canister stoves offer a simple, lightweight means of cooking on camping trips when building a fire isn't an option. These handy little stoves are ideal for boiling the water needed to make most camp meals. Unfortunately when temperatures drop below freezing, canister stoves lose pressure and are unable to produce heat efficiently. To keep cooking even when the weather gets chilly, we're offering up a simple trick that will help the gas in your fuel canister work the way it should.
To heat food or water using a canister stove in below freezing temperatures, all you need to do is place the canister in a small amount of water. Add about one quarter inch of water to a shallow dish — the flux ring covers that come with some canister stove kits work well — and place the canister in this water.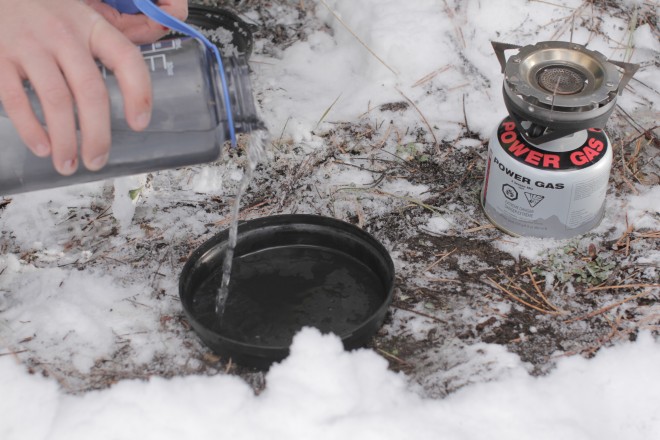 Setting your canister stove in a small amount of water helps the fuel in the stove stay warm so that it can heat efficiently. Once your
canister stove
is in the water, go on using it as you normally would.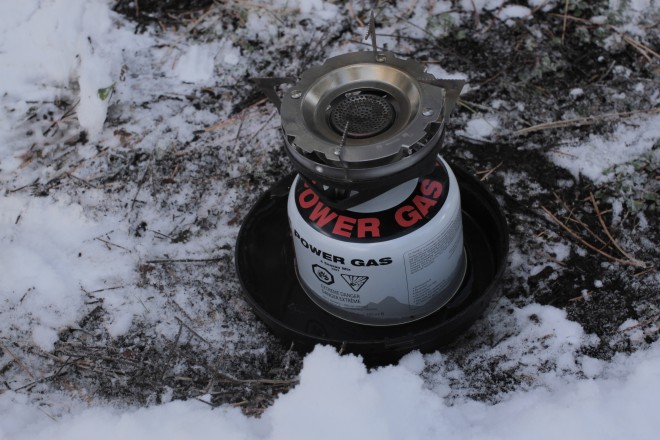 If temperatures outside are particularly frigid, your canister may cool down even if you are using it in water. To prevent the water in your fuel-warming dish from freezing, you may need to periodically transfer small amounts of warm water from the pot of water you are heating to the dish your fuel canister is resting in.
WARNING:
Never put your fuel canister in hot water. An overheated canister (one that feels hot to the touch) is at risk of exploding. The water you use to heat your fuel canister should never exceed room temperature.
If you want to see this canister-warming trick in action, take a look at the video below.
What do you think? Is this a trick you use or will try in the future?