Most days, waking up at camp is the thing soothing alarms are made of. Greeted with the soft rays of an early sun and the natural sounds of birds and a trickling stream, you emerge from your tent ready to start your day of adventuring outside. After enjoying a cup of camp coffee, of course.
Other days, waking up at camp can be more... challenging. Greeted with an alarm, you fumble to find your headlamp so you can leave the cozy comforts of your sleeping bag and venture into the cold, dark wilderness surrounding you.
Whether trying to beat the crowds, beat the storms or get a jump start on a long hike to the next camping spot, getting up before the sun is something we often find ourselves doing to get the most of our time outside. And the struggle is real. Here are 8 tips to make those early rises at camp a little easier.
The Night Before: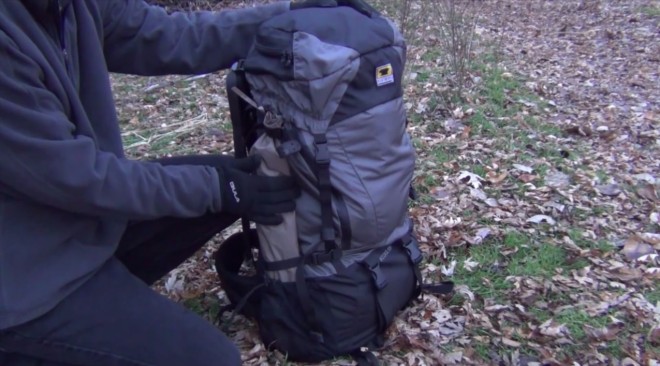 1. Pack Your Bag
If you're getting up and leaving camp, be sure to get packed the night before. And not just packed, but packed thoughtfully. Have spots ready for your sleeping bag,
sleeping pad
and other items you won't be able to pack until the morning (including your
tent
!), so this process goes quickly the next day.
2. Leave Essential Items in Your Tent
Part of thoughtful packing includes leaving items in your tent that you'll need to access right away in the morning. A
headlamp
, clothes for the next day and stuff sacks for your sleep system are all things that should be in an easy-to-grab location either inside your tent or in a nearby vestibule.
3. Change Your Clothes
You're already planning on changing out of damp clothes before climbing into your sleeping bag for the night, so why not make the next morning easier by changing into clothes you plan to wear that day? Even if this just means putting on those next-to-skin
base layers
, any jump-start on getting dressed will help.
4. Prep Your Shoes
Make sure your shoes will be easy to slip into the next day. Loosening the laces and storing a
water bottle in your shoes
is one way to keep them from freezing into a hard-to-open position in the winter and to prevent bugs or rodents from creeping into your shoes any time of year.
The Morning Of: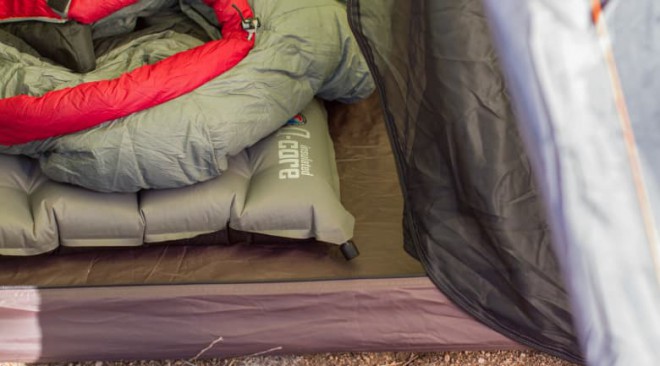 5. Deflate Your Sleeping Pad
Motivate yourself to get moving by taking away your main source of comfort. If you have an inflatable
sleeping pad
, start your getting-up process by twisting the notch to release that precious air. After gently being lowered to the cold, hard ground, getting up won't seem like such far-fetched idea.
6. Warm Your Clothes
No one likes the feeling of cold fabric on their skin first thing in the morning. Hopefully you're already wearing some of the clothes you plan to hike in. To make putting on the rest of your clothes a little easier, warm them up by shoving them to the bottom of your sleeping bag while you finish packing up the gear inside of your tent. (You could sleep with these clothes inside of the sleeping bag to get them extra toasty if you have the room.)
7. Stay in Your Bag
If possible, stay at least part-way in your
sleeping bag
while you pack up your sleeping pad, camp pillow and other items inside of your tent. This will keep you warm right up until the moment you are ready to get out of your tent and start moving.
8. Think Happy Thoughts
If you're not a morning person or tend to be chronically cold, getting up before the sun is not pleasant. But just remember that things are looking up! The day will get brighter and warmer. You will warm up as soon as you start hiking. And, most importantly, you get to spend the day outside!
How do you make waking up at camp early more pleasant?