Enjoying sweets around the campfire is one of the best parts about camping. Today we are sharing a camping dessert that puts a new twist on that classic s'more flavor. Take marshmallows, graham crackers and chocolate and add them to a banana. Say hello to banana boats.
These camping treats are simple to make and only require a few key ingredients, most of which you probably already packed.
Banana Boat Camping Dessert Ingredients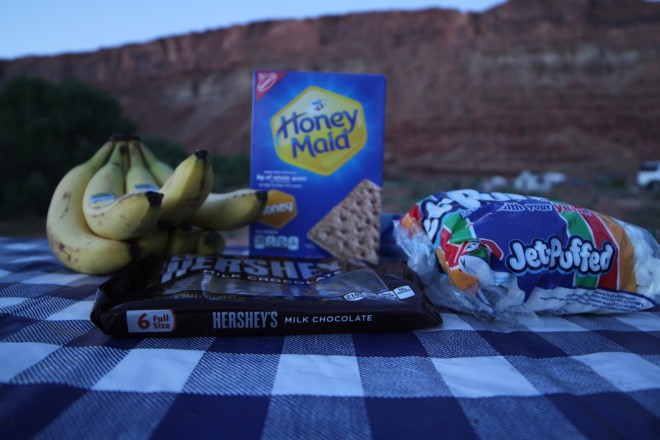 Banana

Mini marshmallows (or torn up jumbo marshmallows)

Chocolate bar

Graham crackers

Tin foil

Banana Boat Camping Dessert Instructions
Assembling your banana boat can be a fun and creative process. Feel free to add more of your favorite ingredients to the mix and experiment with different ways to add the toppings. These basic instructions will get you started.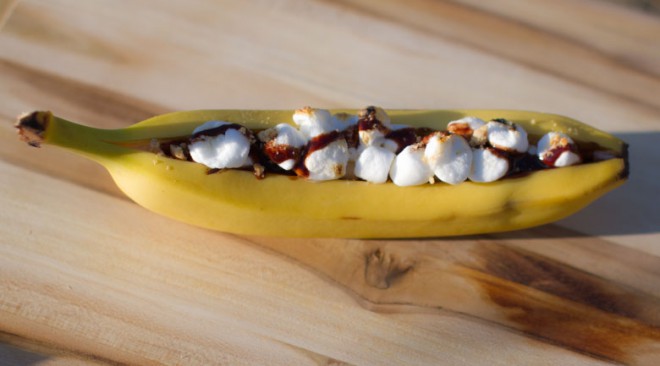 Step 1:
Lay your banana on its side and cut it open down the middle, only slicing into the skin of the banana.
Step 2:
Crush or break apart graham crackers and add them inside of the banana peel. Do the same with chocolate and top with marshmallows. Try to close the peel as best you can, but it's alright if toppings are overflowing.
Step 3:
Wrap your stuffed banana in tin foil and place on a hot bed of coals in your fire pit (or over your grill). Cook for 10 minutes, rotating the banana after 5 minutes.
Step 4
: Carefully remove the tin foil-wrapped banana from the fire and unwrap the tin foil. You will know your banana boat is finished when the toppings are melted and the banana is soft. The peel will likely brown as it cooks.
Step 5:
Let cool, place in your
camp bowl
and then enjoy this delicious camping dessert!
Would you rather learn how to make this camping dessert by watching? Take a look at this video:
If you want to add more flavors to this camping dessert recipe, we have a few suggestions.
Additional Banana Boat Toppings:
Strawberries

Raspberries

Blueberries

Jam

Caramel

Honey

Granola

Brown sugar

Crushed cookies

Peanut butter

How would you assemble your banana boat? Tell us in the comments!