With so many climbing rope DIY projects to choose from, you may find yourself buying a rope just to transform it into something new. We already showed you how to
make a rug from a retired climbing rope
. Today, we're going to teach you how to make something truly magical using an old climbing rope: a can cooler. This project is less time consuming but just as gift-worthy as the climbing rope rug. All you need is about six feet of climbing rope, a lighter and the drink you want to keep cool.
Step 1:
Did we mention this can cooler can be customized? Just make a spiral with your old climbing rope until it's the size it needs to be to fit your favorite beverage.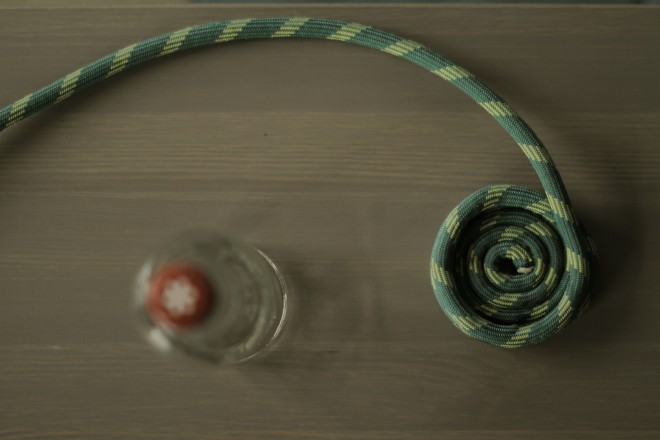 Step 2:
Tack the rope together using your lighter, then start coiling the rope upward so it's stacked on top of itself. To get the rope to stick to itself, hold a lighter to it for about 10 seconds. Then press the rope together for about five seconds. When you heat the rope, the nylon melts and becomes a molten, quick drying glue. It will be similar to working with a hot glue gun. Continue to coil the rope on top of itself, tacking it together with the lighter every few inches. Do this until the can cooler is the size you want it to be.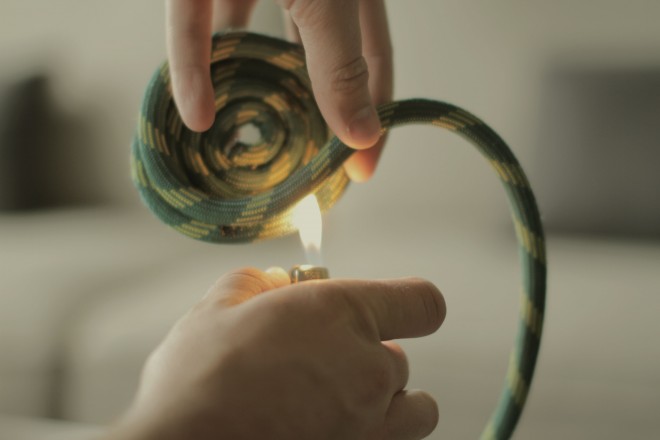 Step 3:
When the can cooler is the desired height, create the handle. Bring the rope to the bottom of the can cooler, fold it in half and bring the other half to the top. Shape the handle to your liking and tack the fold of the handle to the bottom of the can cooler. Cut the climbing rope and tack the end of the rope to the top of your can cooler.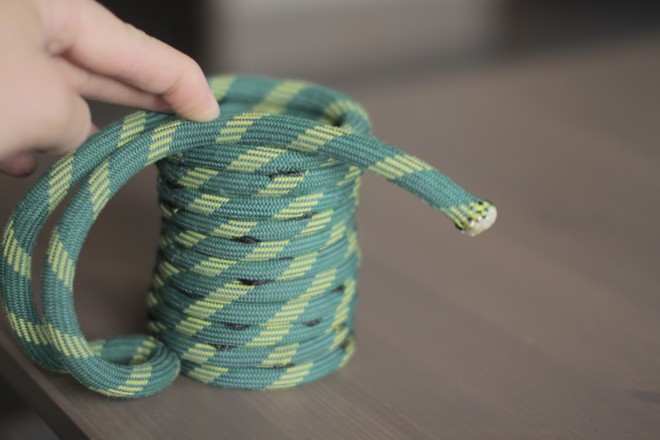 Step 4:
Grab a cold one, place it in your new can cooler and bask in your accomplishment.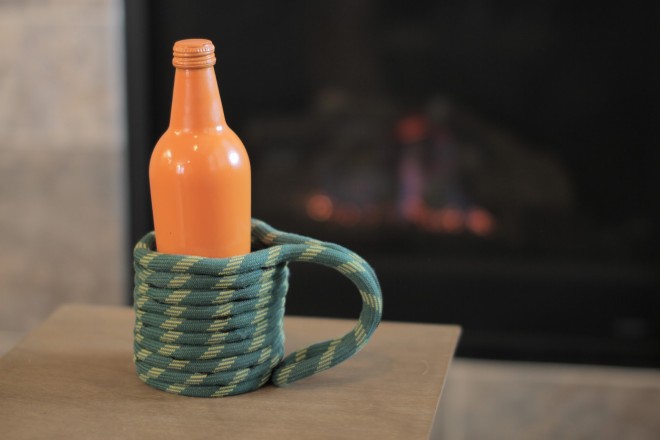 Want to see the making of this climbing rope can cooler? Watch the video, below.