Similar to a skier seeking that prime downhill run, mountain bikers yearn for an epic trail to test their skills and enjoy an awesome experience. Many mountain bikers from the Rocky Mountain area are finding that awesome mountain biking experience in Wyoming's Curt Gowdy, Glendo and Guernsey State Parks, which are the three best mountain biking destinations we'll explore here.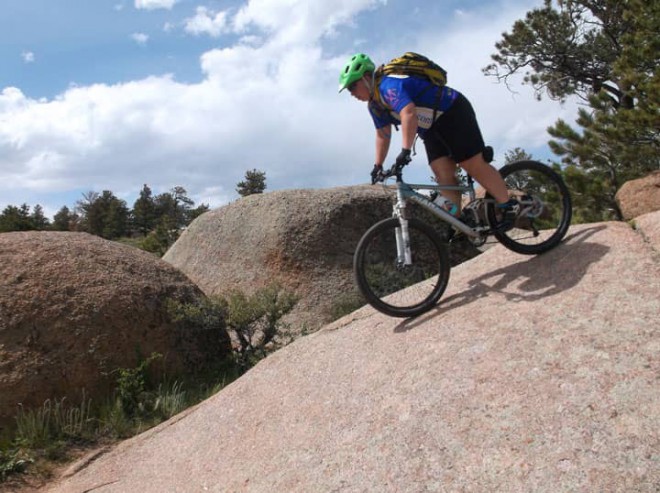 Both old (Guernsey) and new (Curt Gowdy and Glendo) trail systems are becoming increasingly popular mountain biking destinations.
1. Curt Gowdy State Park Mountain Biking
Curt Gowdy State Park, located between Cheyenne and Laramie on County Road 210 (Happy Jack Road), has more than 35 miles of maintained forested trails between Granite and Crystal reservoirs.
Specifically, the Curt Gowdy trail system features four mountain biking play areas, mountain biking skills areas, and a dedicated four-mile equestrian loop.
The trail system features trails for all levels of riders ranging from easy, easy-intermediate, intermediate, advanced and expert. This guarantees a quality experience for any rider regardless of ability.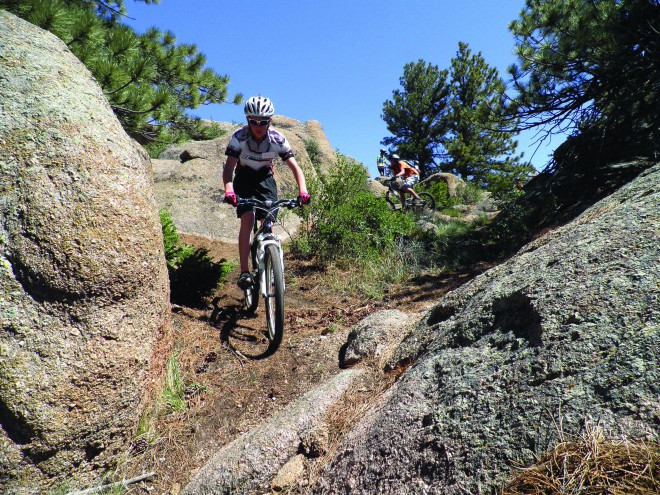 Much like the Ski Patrol at ski resort, the Overland Mountain Bike Club has assisted riders at Curt Gowdy since the trail system began in 2006. The OMBC provides education and assistance to all trail users by working to maintain sustainable trails and enhance the mountain biking experience.
The Curt Gowdy Trail System was awarded the "Epic" designation in 2009 by the International Mountain Bicycling Association. This designation -- the first and only awarded in Wyoming -- means the trail system provides a quality ride and quality experience for trail users.
2. Glendo State Park Mountain Biking
Construction began on a new non-motorized single-track trail system at Glendo State Park in 2010.
Currently, there are more than 45 miles of trails used for mountain biking and hiking with an additional 15 miles of trails planned for completion within the next five years. The existing trails are perfect for all ability levels ranging from easy-to-expert bikers.
There are three main trailheads, each one offers a different adventure. Along the Eastern and Northern part of the trail, riders travel along the Glendo Wetlands, through pine and cedar trees, for a feel of the mountains.
No matter which part of the trail the rider takes, they are awarded with a view of the park that few people ever see.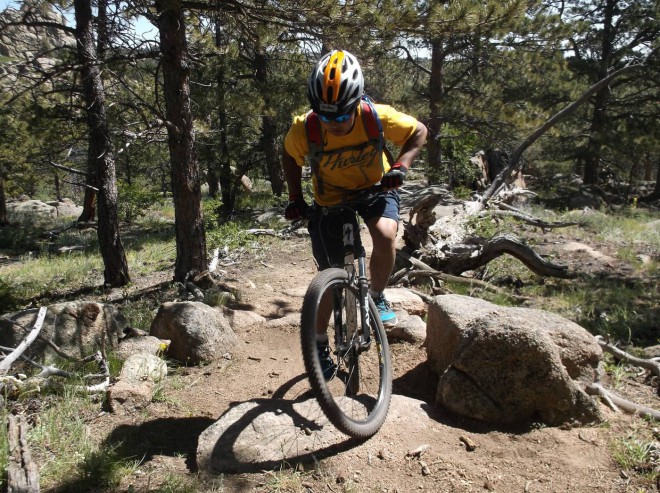 The trails at Curt Gowdy and Glendo State Parks are made possible through grants from the Recreational Trails Program and the Land and Water Conservation Fund.
Additional support provided by cash donations from private individuals, through the donated labor of many volunteers, and the National Civilian Community Corps, and/or partnerships with the Wyoming Conservation Corps, Wyoming State Lands and Investments, Cheyenne Board of Public Utilities, and the Bureau of Land Management.
3. Guernsey State Park Mountain Biking
Guernsey State Park is located near the town of Guernsey, 15 miles East of I-25 on Highway 26. It is an older trail system, but is no less entertaining and exciting.
An extensive network of trails was originally planned and partially built during the operation of the Civilian Conservation Corps camps during the 1930s.
Ever since that time, hiking and trail use has been a major focus at Guernsey State Park. Approximately 10 miles of CCC trails have been restored at the park. The trail system starts at the Brimmer Point turnoff. The trail system consists of several loops, which provide a variety of scenic views of the park, the reservoir and the dam. Most of the trails are moderately physically demanding.
In just a few short years, Southeastern Wyoming has experienced an uptick in activities for regional mountain biking enthusiasts, a trend that is expected to continue due to the efforts of those who yearn for the epic trail.