Riding a bike is one of those Hallmark things most of us learned as children. Which means that it could be one of the outdoor sports that most of us would get into as adults with relative ease. I have mountain biked for a couple of years now, but have just very recently picked up road cycling as well. I love both in equal measure, although I will say that I find myself riding my road bike more lately.
Although both are essentially the same sport using a different type of bike, there are some noticeable differences. If you've been contemplating getting a "grown up" bike, I thought I would share a few tips on which to pick: road bike or mountain bike.
IF: You like speed and the idea of rolling down a hill at 35 miles per hour or more doesn't bother you
THEN: Road Bike
If you are looking for a fast ride, a road bike would be your best bet. Road bikes generally weigh less and therefore, could get you places faster than a mountain bike would. Aerodynamics is more a consideration in road bicycles than it is in mountain bikes.
IF: You like quiet rides immersed in nature
THEN: Mountain Bike
Mountain biking is done on trails in mountains and forests so you are always amidst nature. You can get to secluded places of scenic natural beauty such as creeks and lakes that you can sometimes only access by hiking. Road cycling, on the other hand, is intended to be done on pavement so you are riding on streets and roads that you are most likely sharing with cars and vehicles.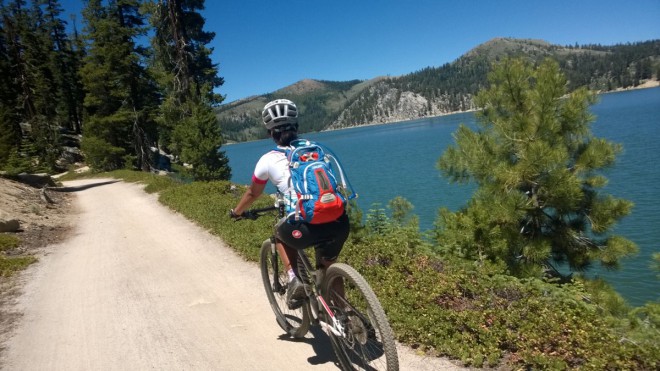 IF: You live in a highly urbanized area with not a lot of options for trails
THEN: Road Bike
Bicycles are an investment which you are only going to get a return on if you ride frequently. Consider where you live when selecting a bike. If from where you live, it takes an hour or so of driving in a car to get to a mountain bike trail, then perhaps a road bike is better for you. If you are going to get more out of a bike that you can just ride when you step out the door, then by all means, go for a road bike.
IF: You are envisioning consistently riding your bike for distances over 10 miles
THEN: Road Bike
Mountain bikes have thicker tires and they tend to be clunkier and heavier. This is great for off-road, but for efficiency on long distances, I would recommend getting a road bike. If you are considering a bike to use for a commute to work or school, a road bike would get you there faster with the least amount of energy on your part.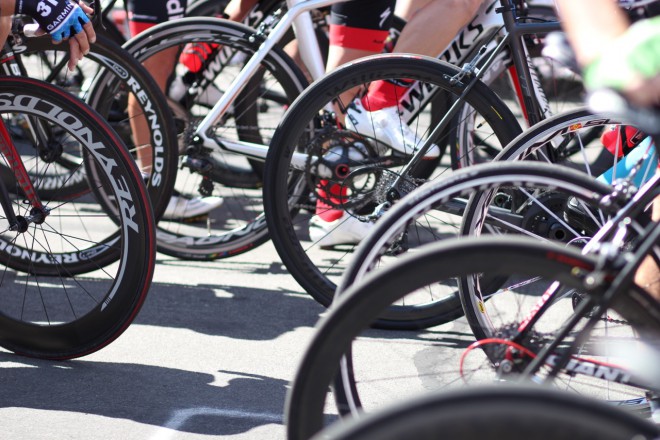 IF: You are concerned about comfort on the saddle
THEN: Mountain Bike
The drop bars on a race bike turn very many people off and admittedly, starting out on a road bike with that awkward bent-over position can be quite uncomfortable in the beginning. Road bikes are built to be fast, lightweight machines, so if there is a little bit of weight to be saved by putting less padding on a saddle, bike manufacturers will do it.
The other thing is that even the most basic good mountain bikes will have front shocks at the minimum, which help absorb bumps (full suspension ones will have them front and back). A good beginner mountain bike should at least have hydraulic brakes (which is a type of brake that would stop your bike with little pressure applied). While also now becoming available in road bikes, hydraulic brakes in road bikes come with a pretty price tag and is still not yet widely accepted as an industry standard.
IF: You like a fuss-free bike shopping experience
THEN: Mountain Bike
I feel like mountain bikes are less fussy to shop for since most people starting out in the sport don't necessarily have any competitive desires. When starting out, you could test mountain bikes for feel and size, make sure you have front shocks and hydraulic brakes, and you'll be set for the most part.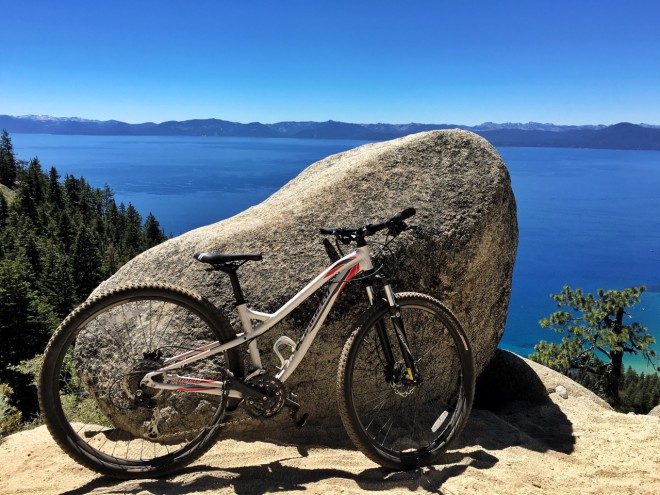 Road cycling is different in that it is more competitive. Therefore, there is a glut of technology, jargon, and terminologies you need to understand in making the right road bike selection. A precise fit is also more important in road cycling than it is in mountain biking. The thought is that adjusting your seat post to the millimeter or how your
shoes
clip on your pedals make very substantial differences in how fast you are able to go.
IF: You are shopping for a versatile bike that you could use for commuting or take camping
THEN: Mountain Bike
Road bikes are limited to ride on the pavement, so while fast and lightweight, you can't actually ride them on dirt trails when you're out camping, for example. Mountain bikes, on the other hand, could ride on more varied terrain, including concrete, with the caveat that you just won't go as fast as you would if you were pedaling a road bike.
IF: You are looking to a ride a bike for exercise and endurance training
THEN: Either One
Riding bicycles -- be it road or mountain -- is a great, fun way to get in shape while enjoying the outdoors. Be it tackling steep dirt trails on the mountain or going on a 50-mile road bike ride, bikes offer many opportunities to challenge yourself and test your endurance. Road or mountain, at the end of the day, the important thing is you are enjoying the outdoors and getting fit in the process!
What do you prefer: Road biking or mountain biking?