So you've been thinking about it for a while now, seeing every type of person cruising down the road on a bike — vintage 1980s purple classic and shiny race rigs you know cost more than your car. You say to yourself, "That looks like it would be a great way to enjoy being outside, and bonus, it's exercise!" Once you've determined road biking is for you, you'll need the appropriate apparel.
(Still stuck on the bike question? Know that you don't have to drop a bunch of coin straight out of the gate. Check out your local resale websites, garage sales or plant the seed with friends that you're in the market for a used road bike.)
1. Cycling Shorts
With features that are made for hours in the saddle, cycling shorts are a worthy investment. Trust me, rides won't feel long when you're wearing cycling shorts. The tight, black shorts you see people riding in are tight for a reason. Made of stretchy material, they have padding (also known as chamois) built in to cushion your ride. The tight fabric holds the chamois in place. These shorts usually range from $25 to $200; the more feature-rich a pair is, the more they cost. If you're not comfortable in the form-fitting shorts, you can also buy a baggy style with padded shorts built in.
(Shop cycling shorts or baggier style mountain bike shorts.)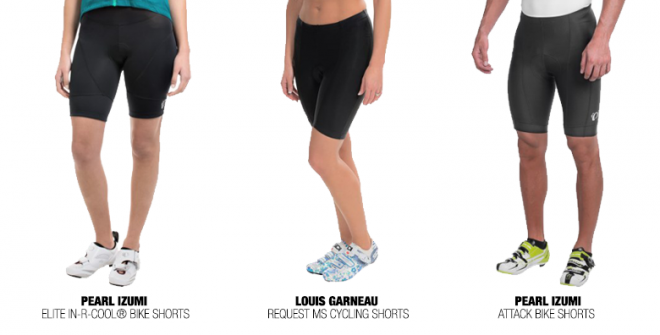 2. Cycling Jersey
A cycling jersey is the next piece of clothing that is functional and made to ride in. The fabric wicks perspiration from your skin. Many fabrics have Ultraviolet Protection Factor (UPF) ratings, which are similar to sunscreen ratings. What else is so special about a jersey? Most of them have built in pockets on your lower back. Many cyclists don't want to wear a backpack, so they stuff a spare tube, pump, snacks, a few dollar bills and an extra water bottle in those expanding pockets. They are stretchy enough to stuff a windbreaker inside for when temperatures warm up or cool down. That back pocket is also a great place to keep your phone. If you don't have your spare tube, carry your lifeline to phone a friend! I like to set this up ahead of time, heh-heh: "Honey, keep your phone on, just in case..."
(Shop cycling jerseys)

3. Helmet
Cycling gear is key not only for your comfort, but also for your safety. And the most important piece is... drum roll please... a helmet! You want to keep your most precious asset safe. Not that I expect you to risk crashing by being reckless, but should an unexpected obstacle throw itself under your front wheel or should the dog on the retracting leash quickly tests your skills, you'll be glad you had a helmet. The lid should be snug but not too tight. This can be dialed in with many helmets, as they're often equipped with an adjustable fit system. The straps are also adjustable. Tighten them to touch under your chin when your head is in the most extended position. The helmet shouldn't move when you shake your head, nor should it leave a mark on your forehead.
(Shop cycling helmets)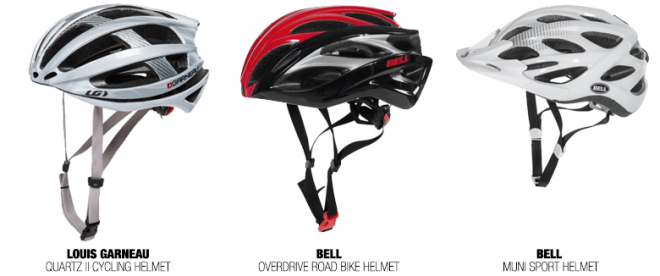 4. Gloves
Gloves are another key piece of gear for cycling. They come in short and long finger styles. Choose a style based on the temps you'll be riding in. (Or just buy both.) Why wear gloves? Cycling gloves have extra padding at the palms, which makes a difference if your hands aren't used to gripping the handlebars for hours at a time. Hands get slippery from perspiration, and gloves absorb the moisture. They also protect your palms in case you use them to break a fall.
(Shop cycling gloves)

5. Nutrition
There are many nutritional choices out there that will keep you going when you're building up to longer rides. Bars, gels and sport drinks are made to fuel your body with the proper nutrients to stay energized. Packaged to take with you, pull out a gel or gu while you enjoy the view. Why not just grab a candy bar? That might work for a few people, but for most of us, a sugar spike ends in a sugar crash. The nutrition bars and gels are made for instant fuel without the crash ending. Crash is not the word we want to enter our vocabulary on our fun day on the bike, so fuel up with quality nutrition and feel good.
(Shop nutrition)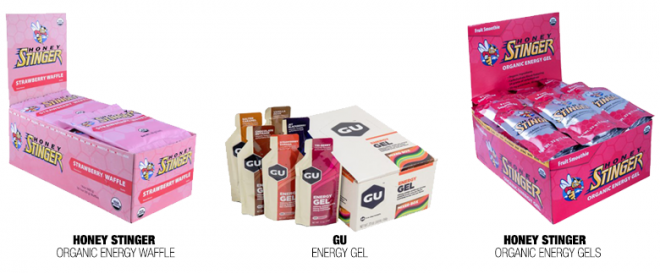 6. Hydration
Hydration is one more important subject we should cover before you head out to enjoy the scenery. Keep it simple with hydration and carry it with you. Plain water works well when you know you'll be cycling for an hour, but consider swapping water for a sports drink when you'll be out longer than that, especially when you'll be out in the heat. No matter the temperature, hydration is important to keep you healthy and to help you recover faster. Look for squeezable plastic water bottles that are easy to take on the go.
(Shop water bottles)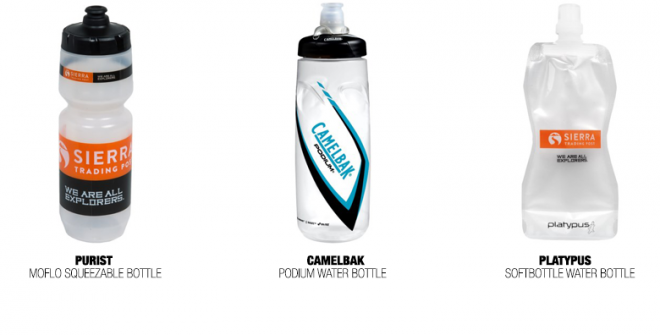 These key clothing, gear and nutrition items are a solid start to your road biking experience. Before you know, it you'll want to branch out to new terrain and spend weekend getaways on your bike! Find a buddy and start exploring and creating life adventures. I can't tell you how much it's changed my life, and I hope it does the same for you!
So what do you think? Are you gearing up for a great riding season?
Featured image: Sierra Trading Post Associate Juliette poses for a pre-ride photo north of Cheyenne, Wyo.