Yoga pants are in right now, as are yoga tops and the whole yogi getup. While we love the fun and functional workout clothes made by brands such as
prAna
and
Lole
, we want to help you discover new brands, too. There's plenty of love in the yoga universe to go around.
If you enjoy showing up to yoga class in athletic wear that's cute without skimping on performance, you'll want to read on. Take a look at these five lesser-known brands that offer quality yoga clothes and gear at prices that won't disturb your zen.
1. Alternative Apparel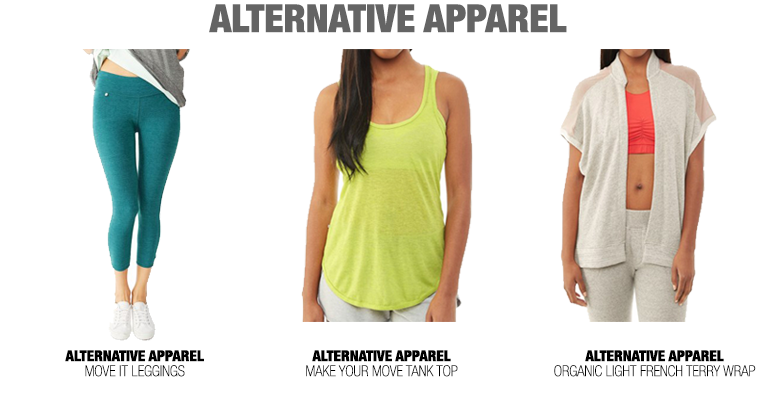 This yoga brand was born out of a want to create stylish and casual clothing for people who don't concern themselves with labels. Comfort and functionality is all that matters to this maker of simple and sustainable apparel. Alternative Apparel works toward connecting people, inspiring creativity and catalyzing change through their line of yoga clothes.
2. Kyodan
Kyodan creates yoga and workout clothes that can be worn at the gym, in the studio or on a jaunt around town. With endurance, performance and comfort always on top of their minds, this brand takes workout gear a step further by adding versatility and aesthetics into the mix. Kyodan cares about healthy lifestyles and crafts affordable clothing to help people start working toward good health.
3. Maji Sports
While yoga clothes are all the rage, you couldn't get through a proper class without the essential yoga tools. Maji Sports is all about the practice of yoga, from clothes to mats and everything in between. The yoga brand works with doctors and yoga athletes to create products that help put less stress on knees, joints and bones. Maji Sports takes yoga seriously and recognizes that the practice is embraced by a variety of people, from elite athletes looking to sooth muscles to college students looking to ease stress.
4. Soybu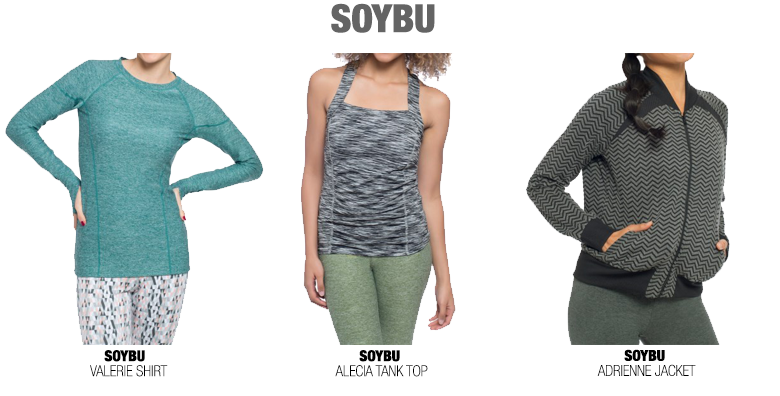 Soybu is another yoga brand that gets athleisure wear -- you know, workout clothes that are stylish enough to go from studio to brewery in the blink of an eye. This Denver-based brand creates clothes designed for style and fit, with performance, crossover and lifestyle weaved into every product they make.
5. Zobha
Zobha is a yoga-focused brand that offers high performance apparel mixed with runway-inspired looks. With a focus on fashion-forward activewear, Zobha infuses trendy details into their clothes to make fitness a little more fun. The best part? The same yoga pants you wore to class can be paired with a cute top for a night on the town.