So the entry fee is paid and you've committed to your first triathlon of the season. Even with snow on the ground outside, you already have something to look forward to when it melts. Good for you!
How's your equipment? Does your bike sound like a train derailment? Does your tri-suit sport mold from not having seen the inside of a washer since your last race? Do your running shoes have any tread left? Do you remember where the pool is located?
We're here to help. Here are five things to do before you toe the starting line.
1. Honestly assess your gear
On behalf of those swimming, cycling or running behind you, please consider getting a new swimsuit, bike shorts and running shorts. If you stick your hand inside and can read your palm, you need new stuff. Public nudity during a race will not only run afoul of local standards of attire, but it will also get you disqualified. This applies to both training and racing clothes, especially training, since more frequent use breaks down the material a little bit. I don't even need to tell you what chlorine does to a Lycra® swimsuit over time. (Shop triathlon gear)
Same with shoes. You should get a new pair of running shoes every 400-500 miles. Of course, your mileage may vary, based on how your feet hit the ground, how much you weigh and other factors. Even if you don't keep a log you can guess how much you ran last year and how much you'll run this year. Just pay close attention to how your body feels when you run, because you'll know if the EVA in the midsole doesn't absorb shock like it used to or if the arch and heel have broken down. And so will your doctor.
(Shop running shoes)
2. Get a bike tune-up
If cobwebs hold your bike to the wall, your ride probably needs a good once-over. Whether you do it yourself or take it to a shop, make sure the front chainring, rear cassette and chain (consider a new chain, as a matter of fact) get cleaned, your wheels get trued (tightening or loosening the spokes so the wheel rolls... true), the derailleurs get cleaned and your inner tubes get aired up.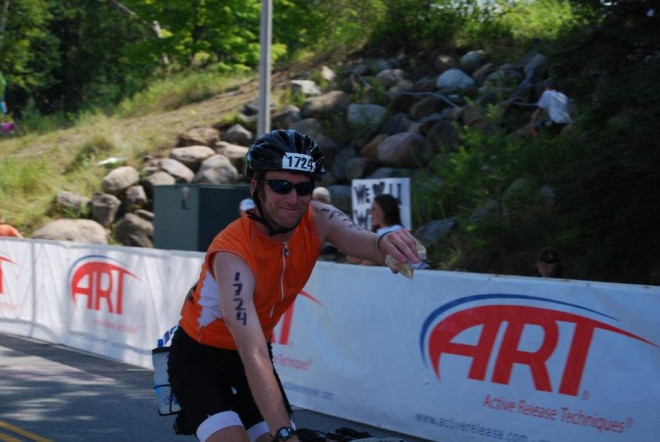 Also take a good look at your tires with the same eye you used to assess your running shoes. It's not a bad idea to switch them out each year, too. Besides, gear-geeks that triathletes are, frequent use justifies new purchases, and new purchases motivate activity. It's a vicious cycle, I know.
(Shop cycling gear)
3. Get in the water
If I had a nickel for every time I heard someone express their disdain for swimming and desire to do a triathlon in the same sentence, I'd have paid off my house by now. In terms of gaining cardiovascular fitness, swimming offers the most bang for the buck. Think about how easy it is to breathe outside the water after exerting yourself in a highly regulated environment such as water. Furthermore, the majority of pre-race anxiety has to do with the swim, so imagine how secure you'll feel knowing you've put in some laps. (Shop swimming gear)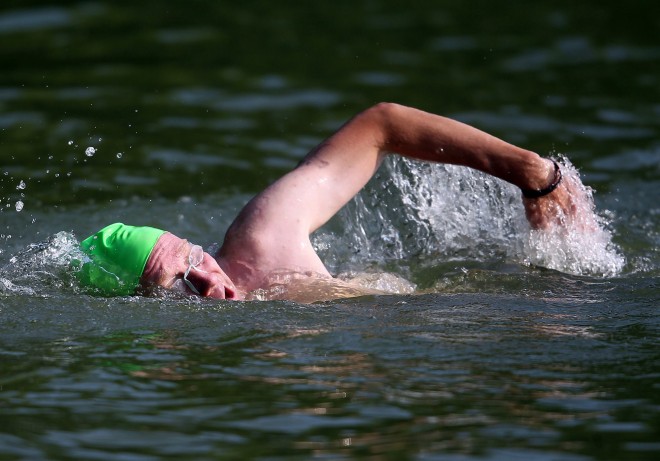 4. Plot a training plan
A frequent cliché states that a goal without a plan is just a dream. Regardless of your goals this year, it's a good idea to know what to do each day when you wake up. Whether you look long-term or short at your year, go to bed at night knowing what workout you will do the next day. In fact, at the very least it's a good idea to know on Sunday night what your workouts look like for the week, especially compared to the other activities you might have planned. If you know you have to skip a workout days in advance, you just might be able to make it up. But it takes planning.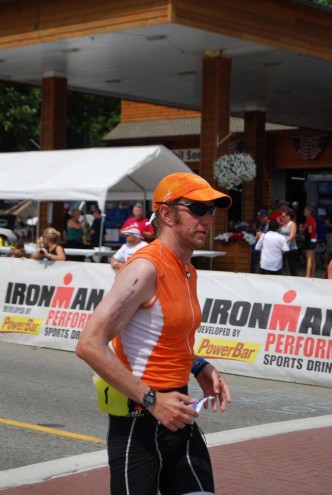 5. Join a triathlon club
Remember, you are not alone. Most towns have groups of like-minded people who wake up earlier on the weekends than during the week to elevate their heart rates and break a sweat. Sometimes it's good to have workout partners to keep you honest when the going gets tough and you'd rather study the inside of your eyelids than the asphalt. And as an added bonus, come race day, you'll have a cheering section of people who know what you went through to get there. The beer rides and runs are cool, too (I mean, so I've heard).