Spring is here and that means there are road and trail races popping up everywhere — if you check the
Running in the USA
race calendar in your area you'll see races nearly every weekend. Most races are a fantastic excuse to get together with friends, snag a new t-shirt and sometimes even get a finishers medal! Plus, training for a race — whether it is a 5K, 10K, half marathon or more — will give you a reason to get outside and enjoy the spring weather!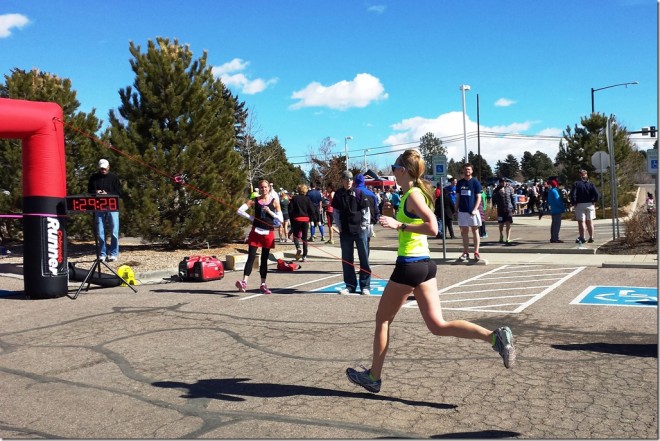 Training takes a little planning and having a plan is a great way to keep yourself accountable. You can easily download a cookie cutter training plan off the internet, but will that plan work for you? Probably not, because we're all a little different! Rather than try to conform to a generic training plan why not create your own training plan? Even without a lot of experience as a runner you can do this, here's how:
Pick a Goal
Why are you training for this distance? Are you aiming for a specific time? Is it the longest you've ever run? Are you just looking to use the plan as guidance as you get back in shape? Do you just want to survive? There are so many reasons to run a race, pick your reason and base your training plan around it. If your goal is about time you'll add speed work, if it's about having fun you'll be a bit more lackadaisical with the structure.
Want more information on speed workouts? I'll explain a few workouts here and will go into more detail on a post dedicated to speedwork in the very near future!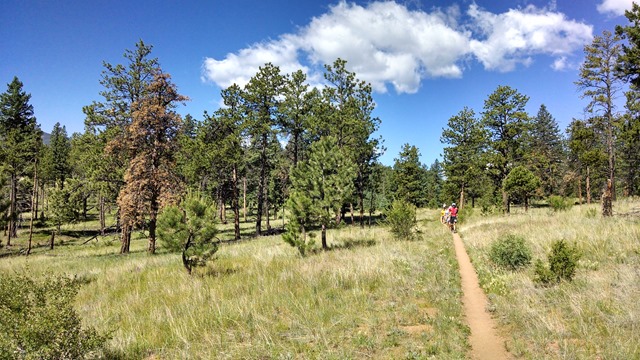 Research the Race
What is the race terrain like? Is it on roads or trails? Is it hilly or flat? If you do all of your running on a pancake flat trail near your neighborhood and the race is non-stop rolling hills you're going to be hurting on race day. If you only run on pavement and the race is on a technical, rocky trail you probably won't have much fun on race day. Figure out what the race terrain will be like and be sure to train on similar terrain at least once a week.
Find Balance with "Real Life"
For most people the actual scheduling of runs is a major challenge when training. This is something to consider before you pick out your race. Will you hit "peak week" during a busy time in your life? Do you have the time to commit to long weekend runs or longer midweek runs? Are there any big trips planned just before the race? Take all of this into consideration before you pick a race and don't forget about your "regular life" commitments when setting up your training plan.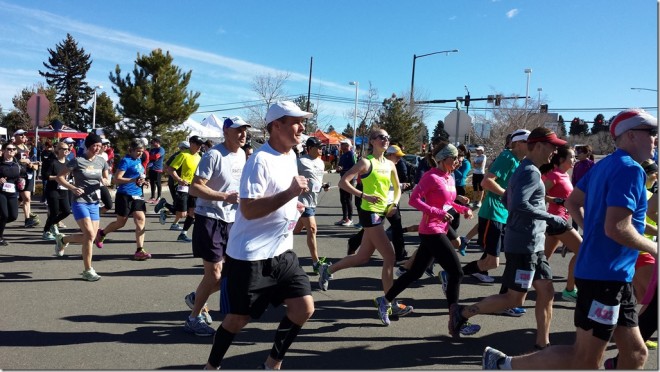 Go Run + Play Mental Games
You'll often hear that running is all about the mental game. Some people will even say is 90% mental. It's so easy to dig yourself into a hole of regret if you miss a scheduled run, or two. That rut can ruin the rest of your training plan which isn't fair to you or the hard work you put into researching the plan. Getting yourself outside to run is always the hardest part and sometimes you need to trick your lazy mind into thinking running is fun. Everyone has their own tricks but these have worked for me...
Break a long training plan into segments :: For example, a 15 week marathon training plan can be overwhelming. Break it down into 5 segments that are only 3 weeks each to make it more mentally manageable. This way, if you screw up a week of training it can only matter for up to 3 weeks, then you move onto a fresh start!
Recruit friends to run with :: Running with other people can change your life! Seriously. They hold you accountable — there is no sleeping in when you know three other people will be getting 5 miles in without you! You can also learn a lot from the people you run with and sometimes you are so busy enjoying the sunrise (or more likely cursing last night's late bedtime) you don't realize you are picking up on helpful tidbits until three weeks later when a random comment you just remembered gets you through the last mile or rep.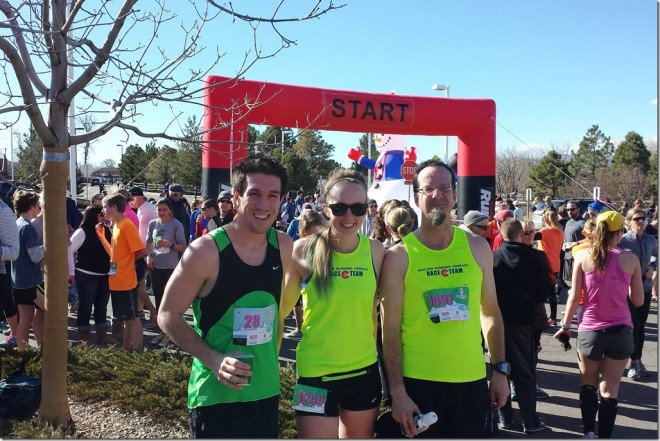 Tell people about your race :: It is easy to draw motivation from other people so tell the world about your race and your training. You'll get a lot of encouragement and if you have someone hating on your plans use that to fuel your "I'll show you" competitive side!
Schedule your runs :: If you're a planner put your running plans on the calendar! Not only does this hold you accountable on a daily basis it also requires you to look ahead on your personal life calendar and make adjustments as needed, before running and life collide!
Those are just a few tips that will help you create a training plan that will get you through a spring of sunny runs and to the finish line of your first spring race! But be careful, if this is your first race you should know it's only the beginning of a rather addictive rabbit hole...
Need the gear? Save money on
running gear at Sierra Trading Post
.