It's officially spring, which means for most of us, it's time to hit the trails again in full force!
But before you jump back into where you left off last fall, it's important to make sure your body is in tip top shape for your hiking, biking, running, and summiting adventures. How? By trail training!
When you think of training for your trail time, you probably think of, well, doing what it is you're going to be doing on the trail. And you'd be right. In order to get better at something, you have to do more of it!
However, the old age saying that too much of a good thing can be bad is certainly true, and an overuse injury is never a good thing.
Ensure your muscles, joints, balance, and stability are on your side by giving them a little TLC — with some strength training.
This workout includes exercises that focus on trail-simulated movement. It will sharpen your balance, increase stability, strengthen those stabilizer muscles and muscle groups that stabilize and strengthen the knees. Last but not least, it will build power where you need it the most — the legs — and strength where you need
it
the most — the core.
The best part of this workout is that it requires no equipment, and thusly can be done anywhere. Heck, you can even do it on your favorite trail if your heart so desires.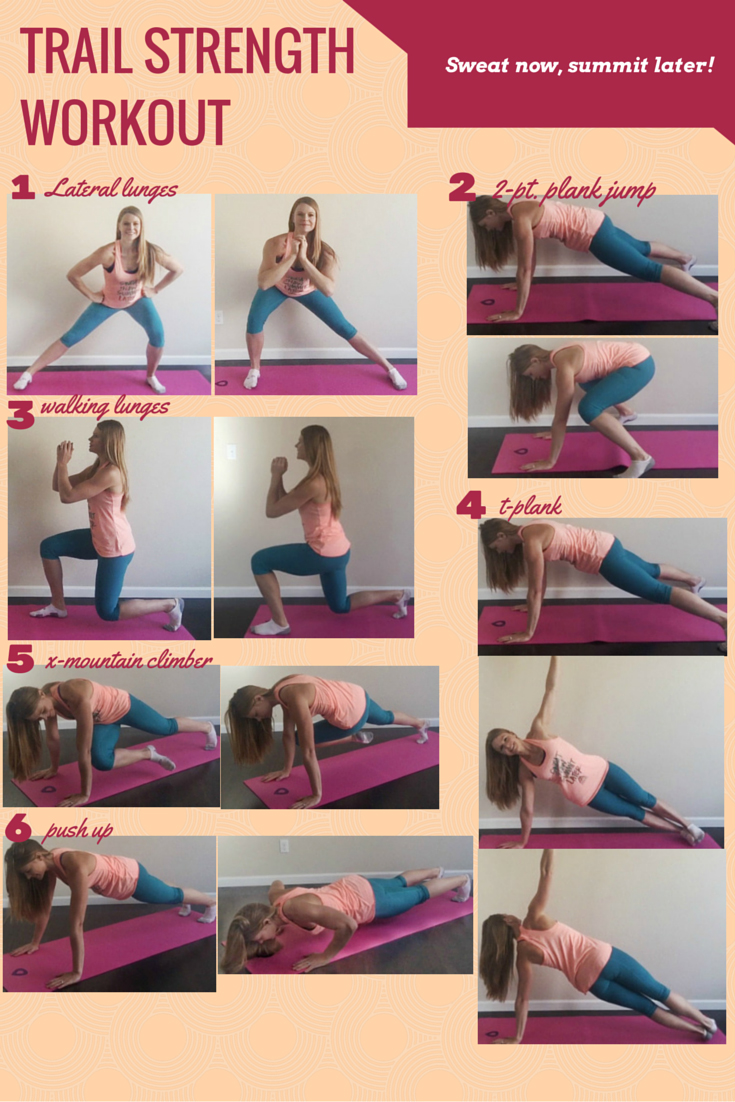 Complete 2-3 sets of each exercise, at 8-12 reps each. Add strength training into your routine 2-4 times a week to make the most of your trail time adventures!

Check out more article from
Paige Kumpf here on the Sierra Trading Post Blog
.