You don't need a gym membership to stay active when the temperature drops, but the right apparel is key to working out in the cold. Take a look at this essential apparel guide for working out in winter weather.
Lightweight Layers
When it comes to getting fit outdoors in the winter, thin layers are much more preferable than one heavy piece of clothing. A moisture-wicking
T-shirt or tank top paired with a stretchy, breathable long sleeve
will do the trick. Look for merino wool, polyester or polyester blend fabrics.
Quick Tip:
Avoid bulky sweatshirts and other cotton tops. Moisture management is key when sweating in the cold; wet fabric against your body in cold temperatures will not be comfortable, and it's potentially dangerous if you're far from a warm home or car.
Feature Favorite:
Thumbhole cuffs
help give your hands a little extra warmth on those cool days.
Jacket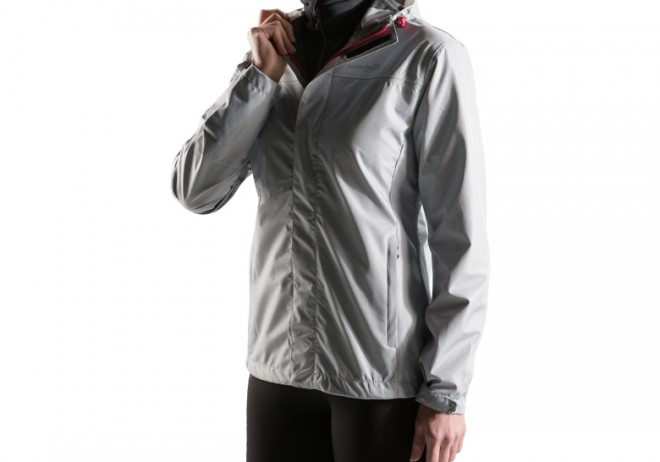 A
jacket
acts as the final layer in your athletic layering collection. Look for something lightweight with reflective accents to help extend your workout window during these short days.
Quick Tip:
When doing an aerobic activity in the cold, it's best to start cool. Dress as if it were 15-20 degrees warmer to prevent yourself from overheating when you start moving.
Feature Favorite:
Pockets are a must-have to store small essentials like a key, photo ID, a few bucks and smartphone. Pockets also come in useful as a place to stuff a hat or gloves.
Running Tights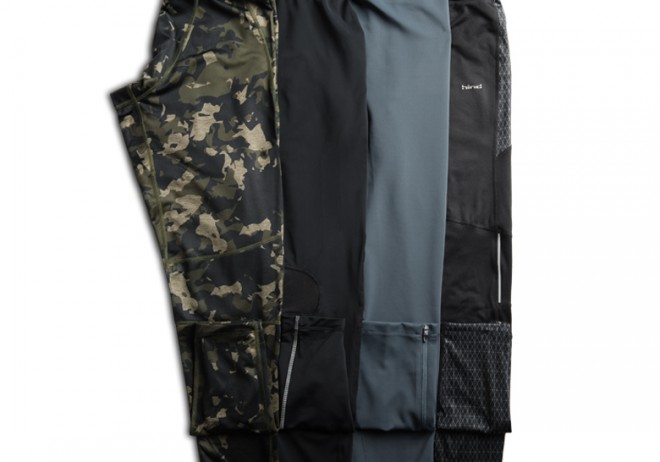 Long running tights
or athletic pants are a must when working out in the cold. Stay away from cotton and your favorite pair of cozy sweats; anything you'll be working out in should be made from performance fibers that have the ability to manage sweat with wicking properties.
Quick Tip:
With athleisure on the rise, sometimes it's hard to tell the difference between athletic pants and fashionable pants. The key will be to check the product's makeup. Bottoms meant for performance are made with a combination of fabrics, including spandex, nylon, polyester and elastane. Note that cotton isn't on the list!
Feature Favorite:
Again, pockets! Some athletic tights and pants include a small zippered pocket perfect for holding a house key.
Winter Accessories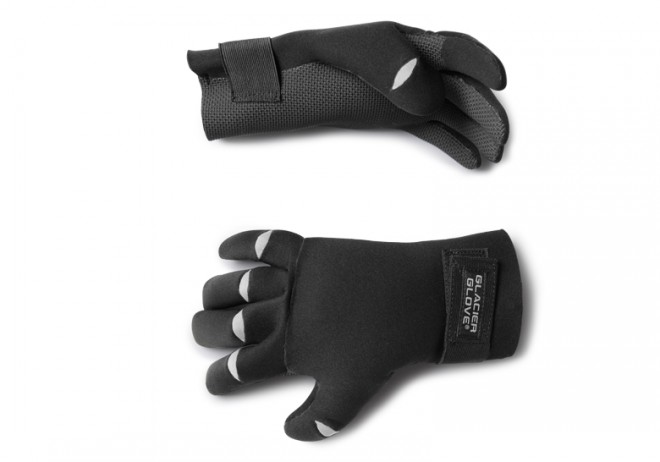 Frigid temps shouldn't stop you from staying active.
Hats and gloves
protect vulnerable skin and keep you warm. These are key accessories to any outdoor workout when temperatures fall below 30 degrees Fahrenheit.
Quick Tip:
Look for lightweight fabrics like fleece and
merino wool
. Now is not the time to wear your favorite chunky wool hat. Keeping your winter accessories lightweight will help your body manage moisture and give you the ability to stash unwanted items in a pocket if you start to overheat. Again, performance fabrics are the key.
Feature Favorite:
Anything made with
thin, merino wool
will keep you warm while wicking moisture. Think socks, gloves, hats and even a baselayer with a half-zip.
Athletic Shoes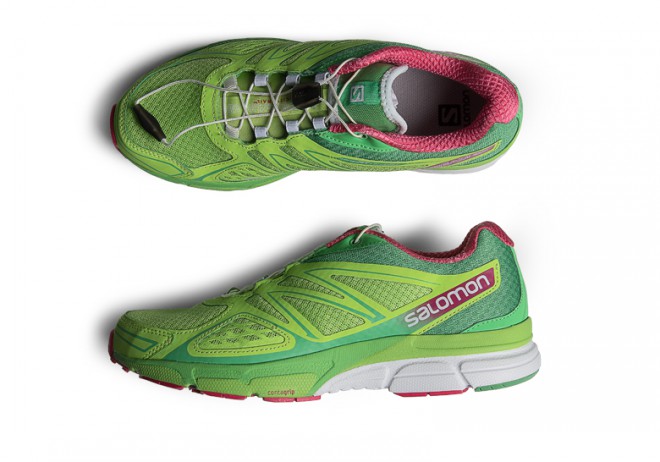 Athletic shoes are necessary for outdoor fitness. Shop for something that will best fit the needs of your foot; the right shoe does wonders for comfort and injury prevention. When working out is more comfortable, working out is an easier habit to sustain. Invest a good pair of shoes! See our
running shoe buying guide
to learn more about running shoe fit.
Quick Tip:
The right socks pull everything together. Look for
socks that cover your entire ankle
for extra skin protection, especially if you're wearing running tights.
Feature Favorite:
Waterproof athletic shoes can help protect your feet from sloppy, snow-covered sidewalks. Look for
waterproof trail running shoes
to wear during winter workouts outside. The soles of trail runners usually have more lugs, so they're a great fit for running on snow-packed streets and neighborhood trails.
Complete the Gear List:
Water Bottle

:
A soft water bottle, hydration pack or hydration belt can make outdoor hydration more convenient. Consider a small hand-held bottle with a pocket for a few bucks, a key and a picture ID.
Sports Watch

:
Keep track of your workouts with the timing power of a sports watch.
Compression Sleeves

:
For a little extra warmth and to give your blood flow a boost!
Save
Save