Running can be fun for everyone...even if you hate running. No, seriously, I'm not lying! You can be a runner without a crazy fast pace or any desire to run for hours on end. Trust me, there are races designed just for you! Races that are meant to be fun...so much fun they almost count as a party with your friends!
Yes, you can run races and have fun...even if you hate running! Don't believe me? Check out these races...
Colorful Runs
The color runs are probably some of the most popular "just for fun" 5K races out there! There is bound to be one in your area with so many companies running this style of race!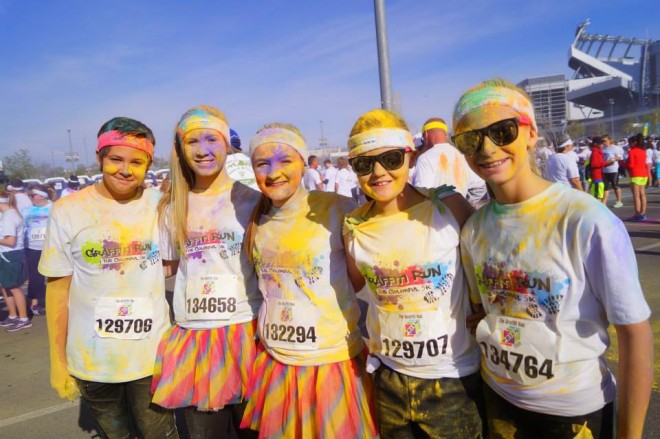 You just need to show up on race day wearing as much white as possible and be prepared to get colorful! Throughout the 3.1 mile course participants and volunteers will cover you in colorful cornstarch! Some of the nationwide color events include
The Color Run
,
Color Me Rad
,
The Graffiti Run
, and
The Color Vibe
.
Muddy Runs
Don't be afraid to get a little dirty...actually, if you sign up for a mud run you better be prepared to get a lot dirty! These races were basically invented as the perfect excuse to get a bunch of friends together for a day of playing in the mud! Sure, it's cold and dirty at first but once you commit to letting your inner child play things get fun, fast! A few popular mud runs include
Mudderella
and
Dirty Girl
.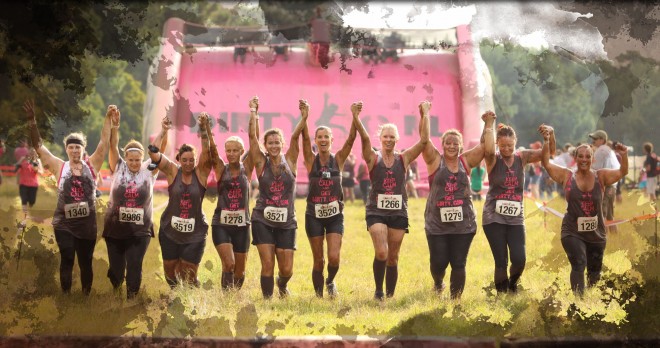 This race is all about jumpy castles and bouncy slides! Sure, you have to cover 3.1 miles on foot but when you get to bounce through an obstacle course and cover at least a few hundred feet on inflated slides you can't go wrong, right?! This race is all over the country so find one near you, register and then tell us just how much fun you had running!
Add a little fear as a motivator during this race...or sign up to be a zombie! These races are run similar to flag football — runners have flags and the zombies want them! Get out there with your friends and use your adrenaline to run wild and escape the zombies!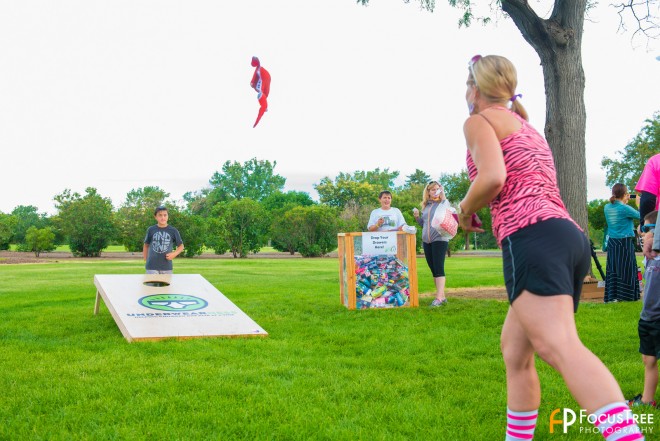 Local Charity Races
If you're looking for something a little more low-key or less involved keep an eye out for local charity 5K run/walks. They are rarely high pressure or extremely competitive so you can easily get a group of friends together for a little fun. Plus, local races have the benefit of local connections...such as an entry into the Denver Zoo for free if you participate in the
Underwearness 5K
in Downtown Denver, not a bad deal for a morning workout and a day of family fun at the zoo!
...and there you have it, a whole list of races just waiting for all you non-runners to run them! As if that weren't enough, check out
this website
, it has a ton of "specialty" races like the ones listed above. Or better yet,
check out local charity races on Running the USA
, nearly every race across the country is listed there. You're bound to find one in your area — now you just need to convince your friends you haven't lost your mind and that they should come run with you!