Triathlons are a special area of interest for Sierra Trading Post Copywriter Dave Shelles, so we asked him to review our triathlon gear and apparel offerings and tell us about the best values onsite right now. He kindly made us a shopping list for the first-timer. Go. Fight. Tri! -Juliette
1. Wetsuit
Unless you have blood thick as motor oil, you will encounter an open-water swim in sub-70-degree water. Try that mind-over-matter stuff all you want, cold water can affect you physically, too, from your fingers' inability to work helmet buckles to a fogged brain that feels like an alcohol buzz. So we recommend a wetsuit. There are full suits with sleeves, and sleeveless kinds. As a former competitive swimmer, I like to have my arms free to go through their motions, but there have been days when I wished I had the warmth of a full suit (which I eventually acquired while living in the Pacific Northwest, land of 60-degree waters). So I'll further recommend a full suit, and we have a winner of a starter suit in the Camaro Overall Speedskin for men and for women
.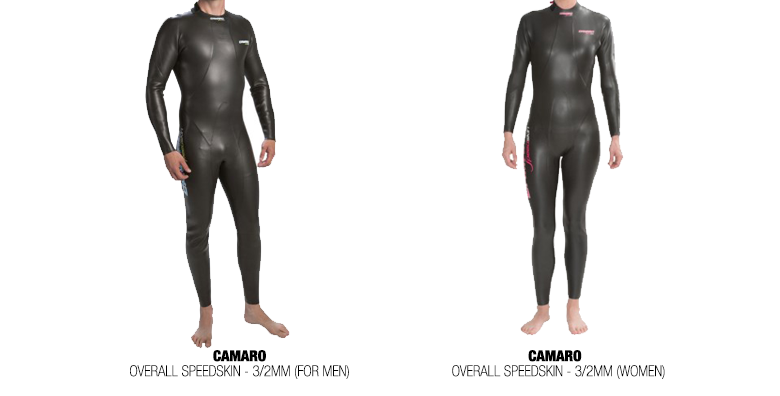 2. Tri suit
Recently we
extolled the virtues
of Zoot Sports gear, and their stuff is well worth it. Designed by triathletes for triathletes, Zoot's folks know what you need during your race. In this case, you need to have one thing to wear through the whole race because the clock doesn't stop when you head into transition, and every change of the clothes puts you farther behind. So consider the
Zoot Sports High Performance Tri Back Zip Race Suit for men
or the
Zoot Sports High Performance Tri race Suit for women
. In either case, you can drop the zipper a little bit for ventilation when it warms up later in the race, and the performance material breathes to keep you cool.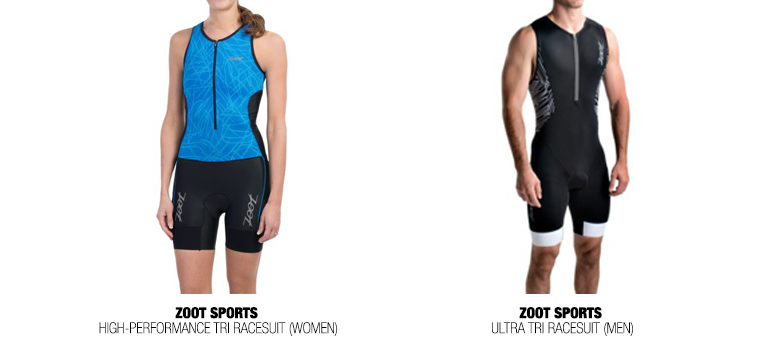 3. Watch
Yeah, yeah, yeah, we
touted the joy
of unplugging and running without a watch. But for those times when you need to get from Point A to Point B in a certain amount of time, you can't go wrong with a
Timex Ironman®
. The
Essential 10 Full-Size Sports Watch
has an alarm loud enough to get you out of bed on race morning, is water resistant to 100m and has a 100-hour chronograph with both lap and split features for those longer workouts. For women seeking a sleeker design in the same watch, check out the
Timex Ironman® Essential 10 Mid-Size Sports Watch
.

4. Bike helmet
A cyclists asks two things from a helmet â?? protection and ventilation. The
Bell Overdrive
offers both, with its 19 vents to provide airflow and its CPSC certification to protect your noggin from unforeseen circumstances. As an added bonus, its polycarbonate shell keeps the weight at a minimum without sacrificing safety.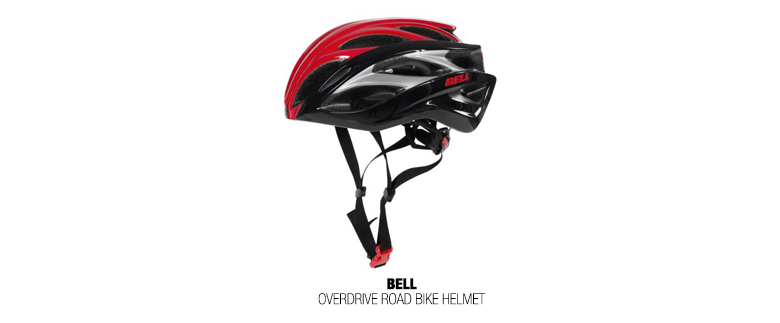 5. Extra swimsuit
Trust me, you can always use another swimsuit. If you've taken the swim seriously like a good little triathlete, know that even the toughest suit is susceptible to damage and breakdown from chlorinated pools. So get a spare with the
TYR Venom Diamondfit Swimsuit
. This one also offers UPF 50 protection for those days when you can get out in the sun for a workout. Guys, we have great deals on
competitive swimwear for men
, so you can take in the joys of chlorinated training, too.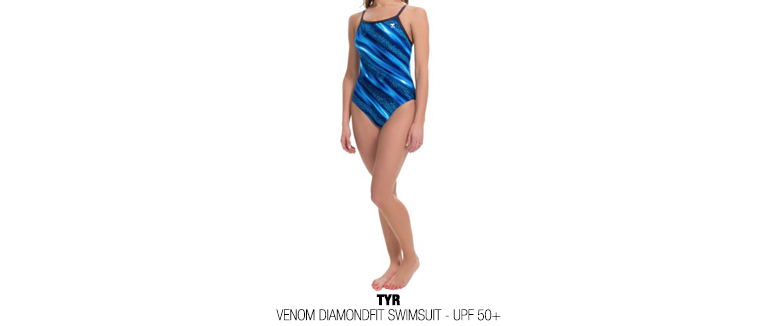 6. Goggles
As with any piece of gear, comfort is key, especially considering your swim goggles will press against your orbital bone. So a good pair of goggles has gaskets, either a foam, silicone or rubber membrane around the lenses to provide padding. Unique to the open-water swimming common to triathlon, you also need a dark lens to shield your eyes from the sun as well as a wide field of vision to account for the hundreds of your closest friends sharing your swimming space. The
TYR Swim Shades
fit the bill on all counts.