Are you ready to explore a National Park in a whole new way? Try running a race in one!
Sierra Trading Post recently partnered with Vacation Races
(a national park road race organizer) with the goal of encouraging people to get out and explore their national parks.
Partnership perks include a 25% off Sierra Trading Post coupon after you register for a race, and a chance to win a $250 gift card at each race!
But what if you really want to join the fun of running a Vacation Race in one of our nation's gorgeous national parks, but can't make it on a specific date, don't have room in your budget or time off to travel? That's where virtual races come in. What is a virtual race? Read on.
You can run a virtual race anywhere, but Sierra Trading Post and Vacation Races encourages runners to visit their nearest national park for the race. If you can't make it to a national park for a virtual race, you can run one anywhere--that's why they're so cool!
Want to explore a new trail, park or route? Or go for a personal record on a favorite training course? You call the shots when you run a virtual race.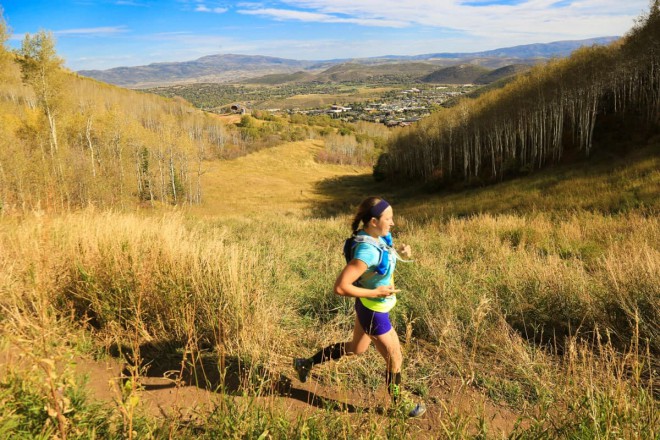 How do virtual races work?
First of all, virtual races are similar to traditional road races in that you get a race shirt, medal, official standings with awards and a race date to work toward. Plus, you'll have an online community for support. You can participate in discussions on Facebook and Twitter, and use the race's specific hashtag on Instagram to be included in the final slideshow.
Ready to sign up for a virtual race? Here's the rundown of the process:


Register for a race. Unlike many traditional races, you can choose how much you pay and what you want to get with your registration (a shirt, medal or both). You can find information at vacationraces.com and virtualrunningclub.com.


Train for your race. You will need to prepare for your virtual race like you would for any other race. Make sure you sign up for a virtual race that gives you enough time to train for it appropriately.


Choose your course. Running at a national park or some other beautiful place is always recommended, but you can choose to run a familiar course in your hometown, too.


Run your race. You have a 24-hour window on race day to complete your race. The most important part of this step is to keep track of your time with your smartphone, sport watch or some other method.


Report your time. Use the official form to report your time.


Win awards and get your medal!


The next virtual race will be held on August 25
th
to honor the 100
th
birthday of America's National Park Service. It's not too late to sign up! You can find more information
here

.
If you're not quite ready to commit to a race but would love to enjoy the online community of other runners, you can
sign up for the Vacation Races newsletter
and join a group of supportive runners on
Facebook
or other social media platforms. Search "Virtual Running Club," and you'll find your people!
Interested in participating in one of Vacation Race's national park half marathons? Join our #trailtime chat on Twitter Thursday, August 25th at 11 a.m. MDT for a chance to win a race entry to the Yosemite Half Marathon. It's currently sold out, so this is your only shot at running it this year!