Ready to start working out but not sure what you need to the make the most of your gym membership? The most important items on your gym checklist are comfortable workout clothes. Here's a rundown of the workout clothes you have to have to get the most out of your time at the gym.
Must-Have Workout Clothes
1. Shorts and/or Leggings
Some breathable, comfortable
shorts
are a must for a successful trip to the gym. They are perfect for intense workouts because they allow plenty of ventilation, and will move with you no matter what you're doing. The only activity that shorts aren't the best for is yoga, because they tend to ride up anytime you squat or move to an asana where one or both legs are in the air. However,
double-layer running shorts
and leggings offer a way around this one downside of gym shorts.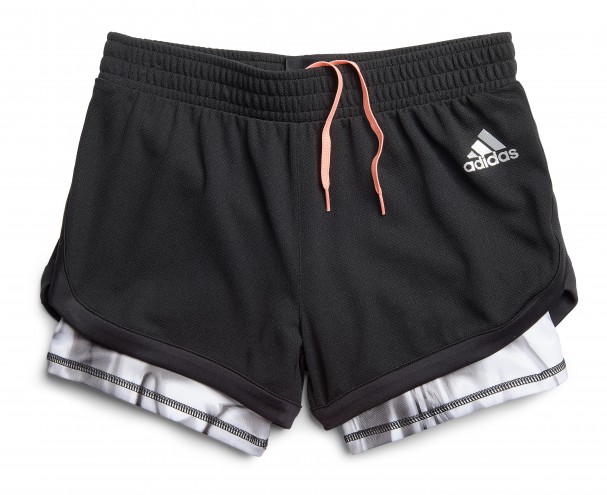 Leggings
are another great option for gym workouts, and are ideal for yoga, too. Layering leggings under gym shorts is a growing trend, especially for men. The best leggings for a workout are lightweight, breathable and stretchy. Moisture-wicking fabric is a great feature, too.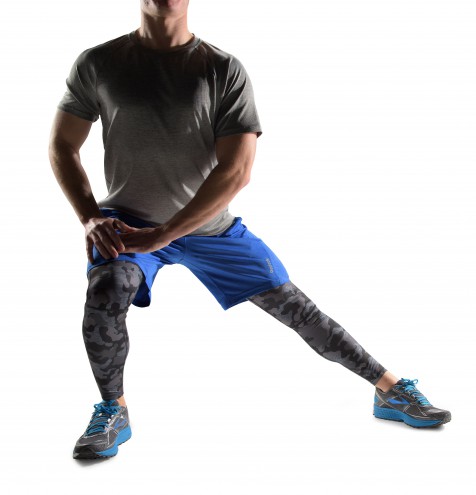 2. Fitness Tank or Tee
If you plan on really working up a sweat at the gym, you'll want to opt for a lightweight
tank top
that offers plenty of ventilation and flexibility.
Short- and long-sleeve T-shirts
are great for gym workouts, too. Whether you choose a tank or a tee, make sure you're getting one that's lightweight, breathable and moisture wicking. Ventilating mesh panels are great for high-impact workouts where you need a little help cooling down.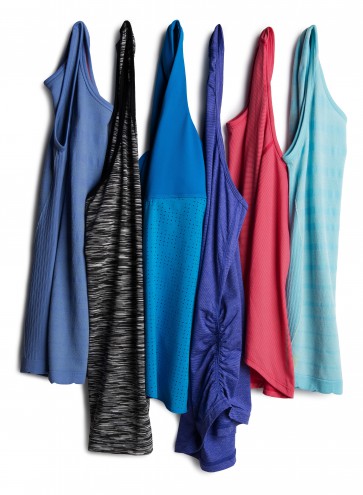 3. Sports Bra
If you're a guy, you can just go ahead and skip this one. But for women, a good
sports bra
is everything. If your sports bra chafes, digs in or offers insufficient support, you will feel pretty miserable by the end of your workout. To make sure you're buying the perfect sports bra for you and your body, check out our
Sports Bra Fit guide
, which offers all of the details about sizing and types. After that, have fun choosing a stylish, colorful sports bra that makes you feel great!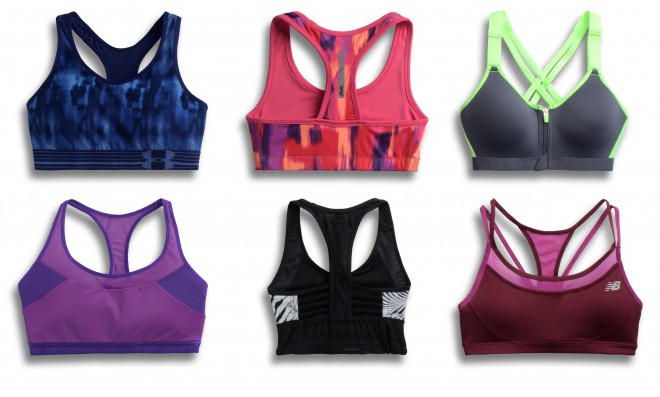 4. Crew or Ankle Socks
The
socks
you wear are a pretty big part of your gym comfort equation. If you're feet are uncomfortable, you'll feel it through your whole body. Look for lightweight running socks or low-cut socks with moisture-wicking, breathable fabric and a touch of arch support. If you look closely at the socks below, you can see the "breathe zones" and "support zones" -- they are a different types of knit that are optimized for a specific foot-comfort function. Ribbing under the arch offers additional support, and a more "open" knit pattern allows more airflow where it's needed most.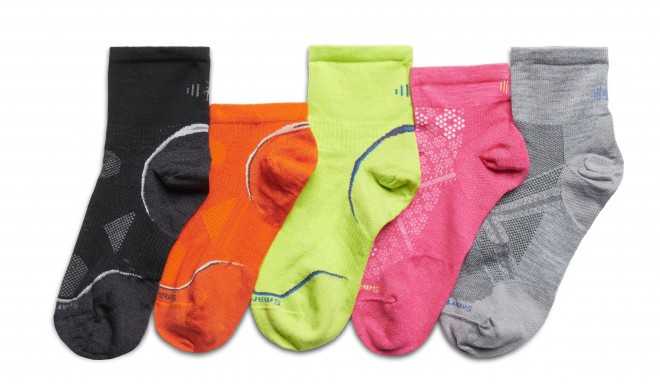 5. Running or Cross-Training Shoes
While not technically "clothing", I can't leave out one of the most essential items on this list -- a good pair of shoes. When it comes to gym shoes, you have two choices:
running shoes
or
cross-training shoes
. Cross-training shoes are ideal for workouts that include weight-training, cardio and the quick movements of all sorts of calisthenics -- but they shouldn't be used for running long distances. They are specifically designed to be comfortable, flexible and versatile in the gym.
Running shoes are designed to offer the support, shock absorption and traction you need when running long distances on pavement. Investing in a good pair of running shoes are usually a good choice for gym-goers who also like to run outside. You can learn all about the different types of running shoes and how to decide which is best for you in our
Running Shoe guide
.
Other Essentials for the Gym
It's not just about the clothes! There's a few other things you should add to your checklist. You'll definitely want to bring a
water bottle
that's easy to carry and drink from while you're on the move.
Headphones
are also helpful, as you can easily listen to podcasts or music on your phone while getting in a good work out. Plus, some gyms have TVs that you can watch and listen to if you plug your headphones into a specialized port. Some people like to wear a
fitness watch
to the gym to track intervals and even heart rate. You may also want a
gym bag
of some sort; like a small backpack or a duffel bag.