When it comes to the best sandals for hiking, traveling and water sports, many turn to trusted brands like Chaco, Teva and Keen. Each brand offers a unique approach to what it takes to make a sport sandal that can do it all. While each brand has a very dedicated following, many shoppers have a hard time deciding between them.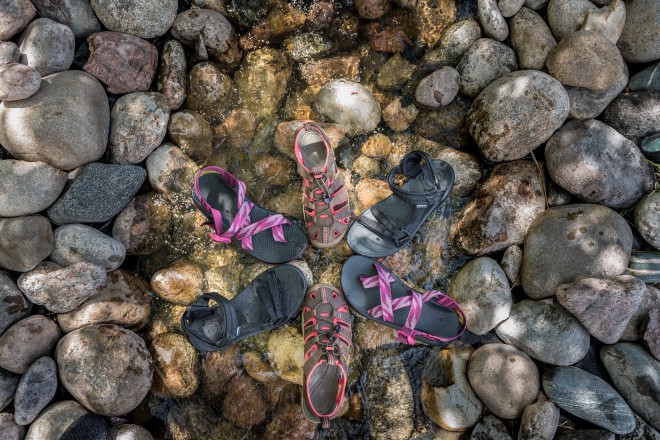 Chaco, Teva and Keen all make stellar sandals, but which sport sandal brand is perfect for you? I'll break down the features, performance and reviews of each brand so you can choose wisely.
Why People Love Chaco Sandals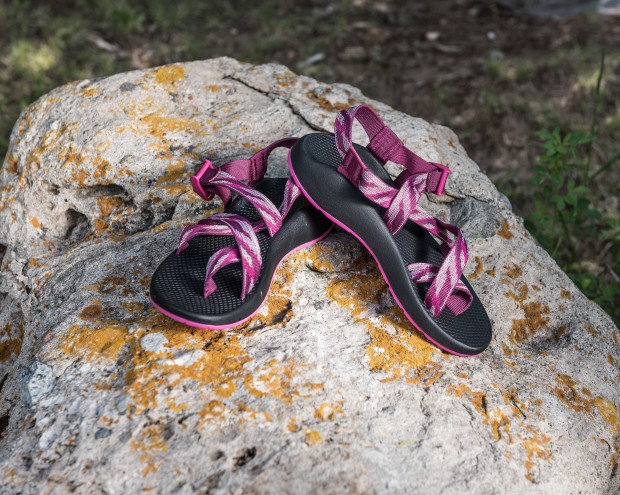 Chaco sandals are a well-loved sport sandal option with a big following. People love Chaco sandals for their adjustability, traction and underfoot support. They're a favorite choice for adventurous travelers and are often used to hike even the most rugged terrain.
The adjustable, pull-through straps and anatomical LUVSEAT footbed make Chaco sandals stand out from the crowd. They also feature grippy rubber outsoles that can handle pretty much any trail. The biggest downside of Chacos is that they are heavier than other sport sandals. However, Chaco now offers lighter sandals, like the
Yampa
, for those who don't like the classic, heavier design.
Chaco has garnered a devoted following since their 1989 debut, and many "Chaconians" have more than one pair.
Tito, the all-around outdoorsman from Wisconsin, has this to say about the
Chaco Z/2 Unaweep sandals for men
:
They are a bit heavy for sandals, but for a good reason: they provide the support of a mid-weight hiking boot, excellent arch support, your feet are solidly anchored to the footbed, and the soles are super grippy and durable... If you have solid ankles and don't need the support of a boot, use these to hike, or backpack in the summer. I've been comfortable for hours of hiking with a pack in excess of 40 pounds. Plus they're super comfy and durable.
Why People Love Teva Sandals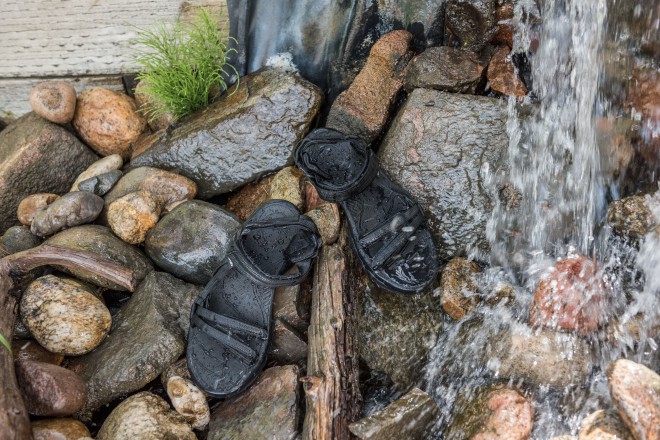 Teva sandals were created by a river guide in the '80s and have thrived in and around the water ever since. Teva sport sandals are loved for their lightweight support and grippy traction. They usually offer touch-fasten adjustable straps and an antimicrobial treatment that fights odor in the footbed. All of these features come in handy for explorers who love the water. Teva sandals are a great choice for active beach vacations and any other travel that involves water.
The only downside of Teva sandals is that they don't offer the stiff, ultra-durable underfoot support many people desire for longer hikes. That's why they tend to be a better choice for water-bound explorers. Looking through the nearly 50 reviews of the Teva Terra Fi Lite sport sandals, I saw many that mentioned the soles of their previous Tevas wearing out after about 10 years. That makes it pretty clear that Teva sport sandal fans love their sandals so much that they use them until they wear out, and then replace them with a similar pair.
Watergirl from Chattanooga has this to say about the
Teva Terra Fi Lite sport sandals
:
These sandals are light enough to hang on your backpack, yet have thick enough souls [sic] to hike in when me [sic] feet get tired of the boots. Water wear makes them even more useful. Ordered a 1/2 size larger so that I could wear socks if necessary and they fit perfectly.
Why People Love Keen Sandals
Adventurers who wear Keen sandals love them for their protection, comfort and support. All Keen sport sandals feature a metatomical EVA footbed, quickdraw adjustment and, of course, the beloved Keen bumper toe. The classic Keen toe bumper protects vulnerable toes on rugged trails, while the open-strap design makes for quick-drying, water-friendly performance. Keen sandals offer durable, grippy outsoles, toe protection and a supportive footbed -- making them perfect for hiking rocky, gravely trails. Keen devotees also love that all Keen sandals are machine washable on the gentle cycle. Brilliant!
The only downside of Keen sandals is that they don't offer the beefy underfoot support you might need for longer hikes.
Charlie G from Lenoir has this to say about the
Keen Newport H2 sandals
for women:
I have bought about 8 pairs of Keens for our household. My wife loves these shoes and is now obsessed with having one in every color. They are great all purpose shoes; running out to the stores, going out to the lake, going kayaking, playing at the park, whatever! And the prices here are always close to half off from the Keen website. Just remember to order a size up because they run small. Love them!!!
Are Chaco, Teva or Keen sandals right for you?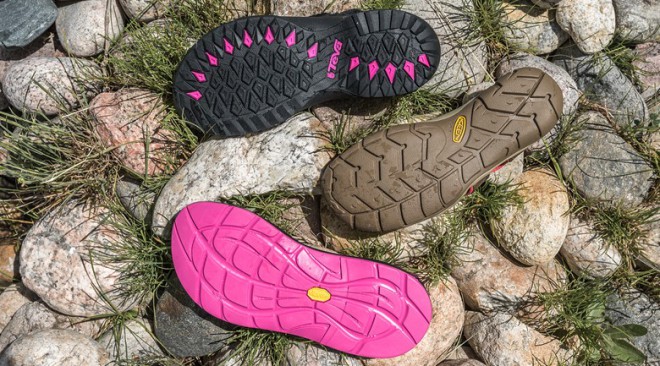 No one brand is better than the other, but one choice might be better for you. I admit that I have two pairs of Chacos -- one for hiking and yard work, the other for everyday use and walks. But many people, especially those who spend a lot of time in and around the water, love Teva sandals the most. And many Keen wearers say they like their Keens more than anything else they've tried. Each brand of sport sandal offers great options for the active explorer, and now you're well equipped to decide which one will make the best travel and adventure companion for you.
What is your sport sandal brand of choice?