When you think of spring break, do you think of relaxing with a cocktail on the beach of some exotic location?
Or, do you think of epic outdoor adventures?
What about the kind of adventure where you can slide down a slope on your skis in the morning and then follow it up with mountain biking in the afternoon?
Maybe, just maybe, you should consider Southeastern Wyoming as your spring break destination.
Here's where to go.
1. Vedauwoo
Vedauwoo is home to some of the best wide-crack climbing in the United States. But, it's also a great place for bouldering, hiking, mountain biking, horseback riding, trail running, camping and even picnicing. With over a dozen miles of established and unestablished trails it's the perfect place to spend the day.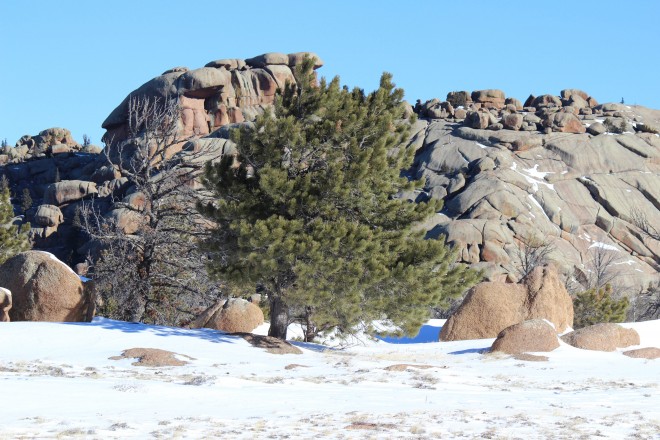 To get there, get off Interstate 80 at exit 329 and take Vedauwoo road to the main entrance.
2. The Medicine Bow Rail Trail
This 22 mile trail starts at the Dry Park trailhead just a few miles south of Albany and ends at the Pelton Creek trailhead along the Wyoming/Colorado border. There are six trailheads to get on and off the trail, making it easy to access from several locations.
The trail follows the graded railroad bed of the old Hahns Peak and Pacific Railroad through the Medicine Bow National Forest. It's an easy trail, perfect for kids and you can hike, cross-country ski and snowshoe along it depending on the weather conditions. If you're exploring with kids, check out the old caboose at the Lake Owen trailhead.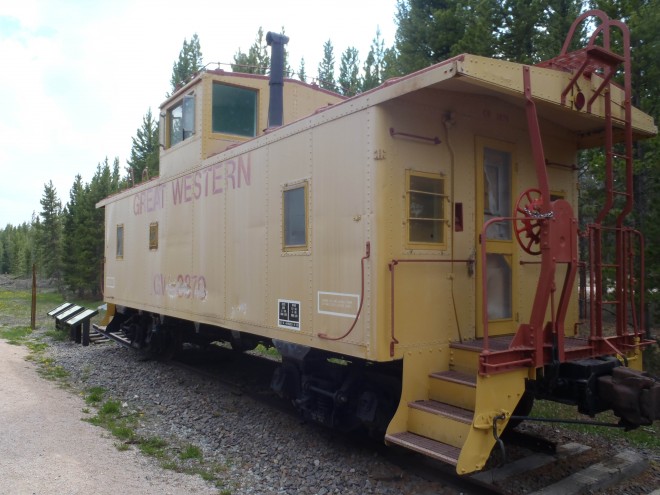 To get to the northern trailheads, take Wyoming Highway 130 from Laramie, turn on Wyoming Highway 11 and follow it to Albany. After Albany follow Forest Road 500, turn left on Forest Road 513 until you reach Forest Road 517 which will take you to the three trailheads. For the southern trailheads travel from Laramie on Wyoming Highway 230. The Woods Creek trailhead will be just past Chimney Park, Vienna will be on Forest Road 549, and Pelton Creek will be on Forest Road 898.
3. Curt Gowdy State Park
Curt Gowdy State Park is conveniently located between Laramie and Cheyenne and has over 35 miles of trails. There's something for just about everyone at Curt Gowdy State Park. The trails are very well designed and suitable for hiking, snowshoeing, fat biking, mountain biking and horseback riding. Be sure to stop by the Visitors Center to check out the mountain lion!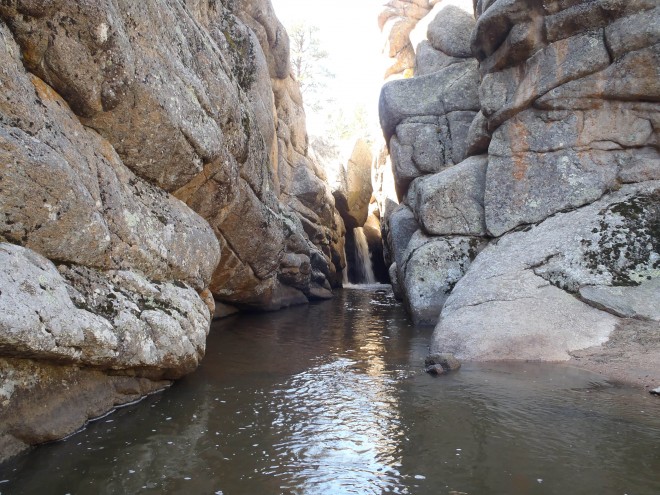 To get there, follow highway 210 and look for signs halfway between Cheyenne & Laramie.
4. The Snowy Range
While Vedauwoo, and Curt Gowdy State Park might offer dry trails during spring break, check out the Snowy Range for a winter adventure. The Little Laramie, Corner Mountain and Green Rock trailhead provide great places for snowshoeing and cross-country skiing. There are also fun snowshoeing and cross-country ski trails at the base of the Snowy Range Ski Area that are rarely used. If you're looking for some off-trail adventure, try skiing or snowshoeing up (or down) Barber Lake road or Sand Lake Road.
To get there, travel west from Laramie along Highway 130 toward Centennial.
Have you been to any of these areas in Southeastern Wyoming? Which is your favorite?