It's fall in Colorado, and that means hikers, bikers and autumn enthusiasts are flocking to aspen groves to get a peek at those beautiful golden colors. With so many camera-ready trails in Colorado, choosing which to explore during those few weeks of color can be overwhelming. Don't worry; we're here to help. We've hand-picked five hikes along Colorado's front-range that will satisfy that fall color craving for each type of outdoor fanatic.
For the Wildlife Admirer: Cub Lake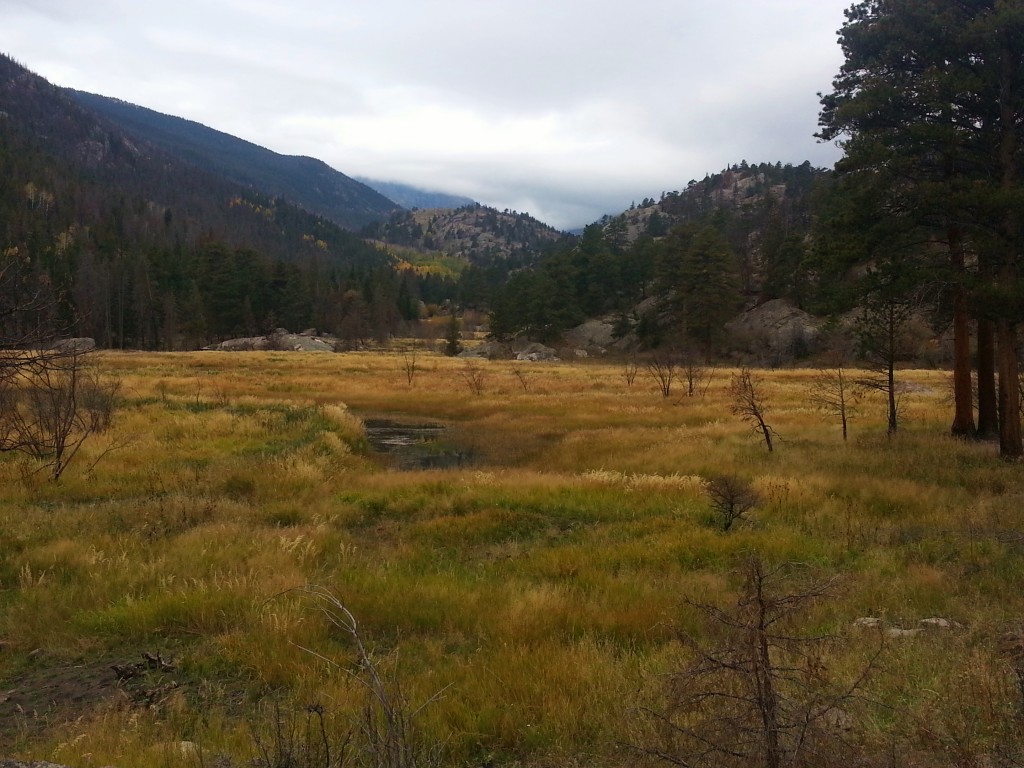 Located in Rocky Mountain National Park, this 4.8 mile round-trip hike has it all: aspens, an alpine lake and elk-filled meadows. This trail is perfect for viewing elk during their rutting season, which typically lasts from mid-September through mid-October in Rocky Mountain National Park. Make sure you bring your binoculars and take some time to watch and listen to these bugling elk. The Cub Lake parking lot is small, so this hike is best to do early in the morning. You also have the option of parking at the Moraine Park Visitor Center and taking a free shuttle to the trailhead.
For the Photographer: Caribou Ranch Loop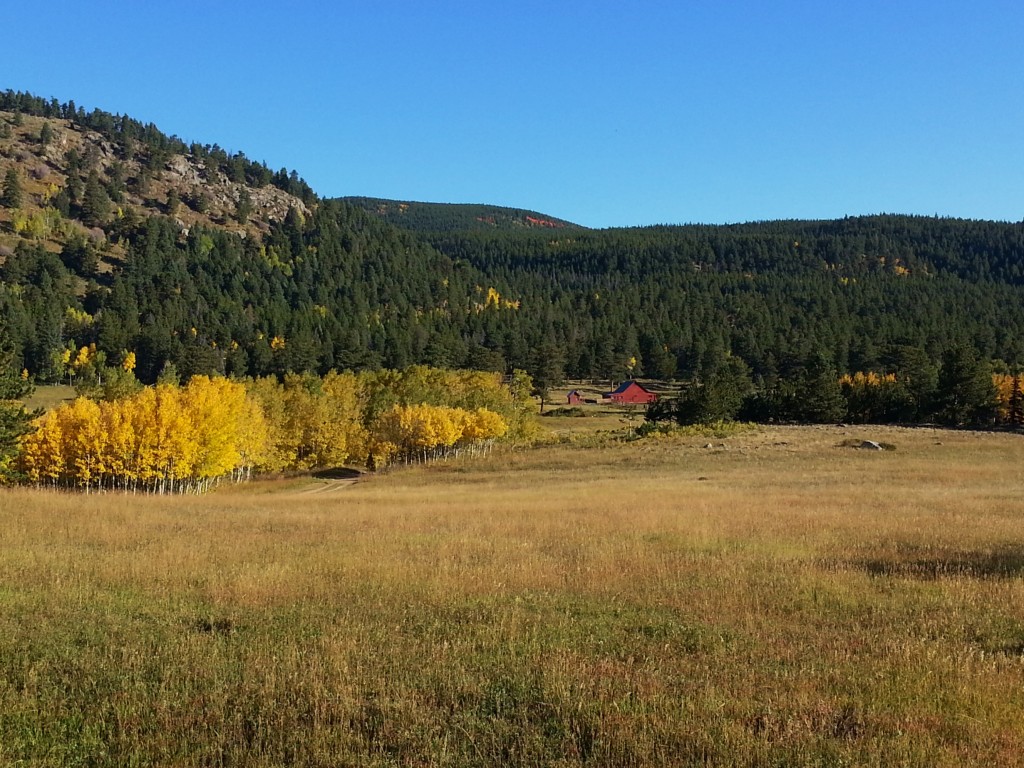 Caribou Ranch Open Space is located just outside of Boulder in Nederland, Colorado. This area offers a 4.2 mile loop trail that is mellow enough for photographers to bring their favorite photo-capturing equipment. The trail's historic Blue Bird Mine Complex and quaint DeLonde Homestead make for great focus points.
Fun fact:
In the 1970s the DeLonde Homestead was used as a professional music studio by Rod Stewart, Elton John, and Chicago. In addition to getting some great photos, you may be inspired to write a hit album.
For the Adventurer: Mt. Bierstadt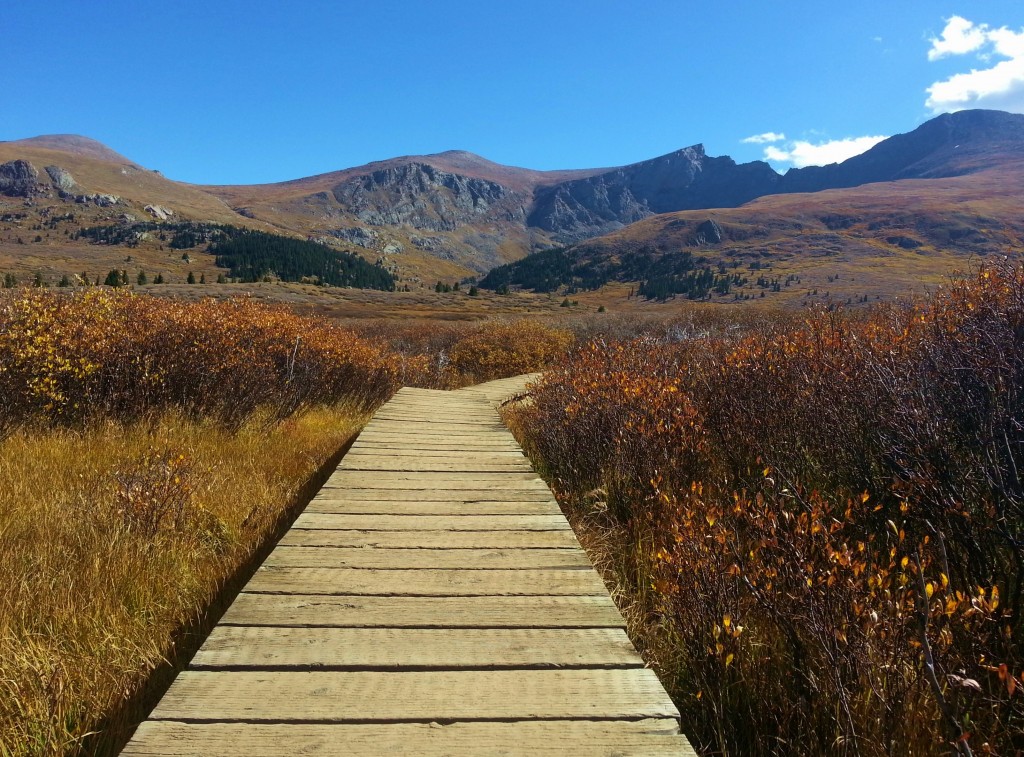 Located off Guanella Pass in Georgetown, Colorado, Mt. Bierstadt is one of six 14ers along Colorado's front range. This heart-pumping trail summits at 14,060 feet and can be combined with another 14er, Mt. Evans, via the rugged Sawtooth ridge. When it comes to hiking 14ers, it's important to follow the general rule of starting early. You should always plan to begin your hike early enough so you can start your descent from the summit before noon. This will help you avoid quick-moving and dangerous mountain storms. When you're finished hiking, enjoy the aspen-lined drive through Guanella Pass. Still want more color? Take a pit-stop in Georgetown to see some aspens pop within a forest of evergreens.
For the Family: Kenosha Pass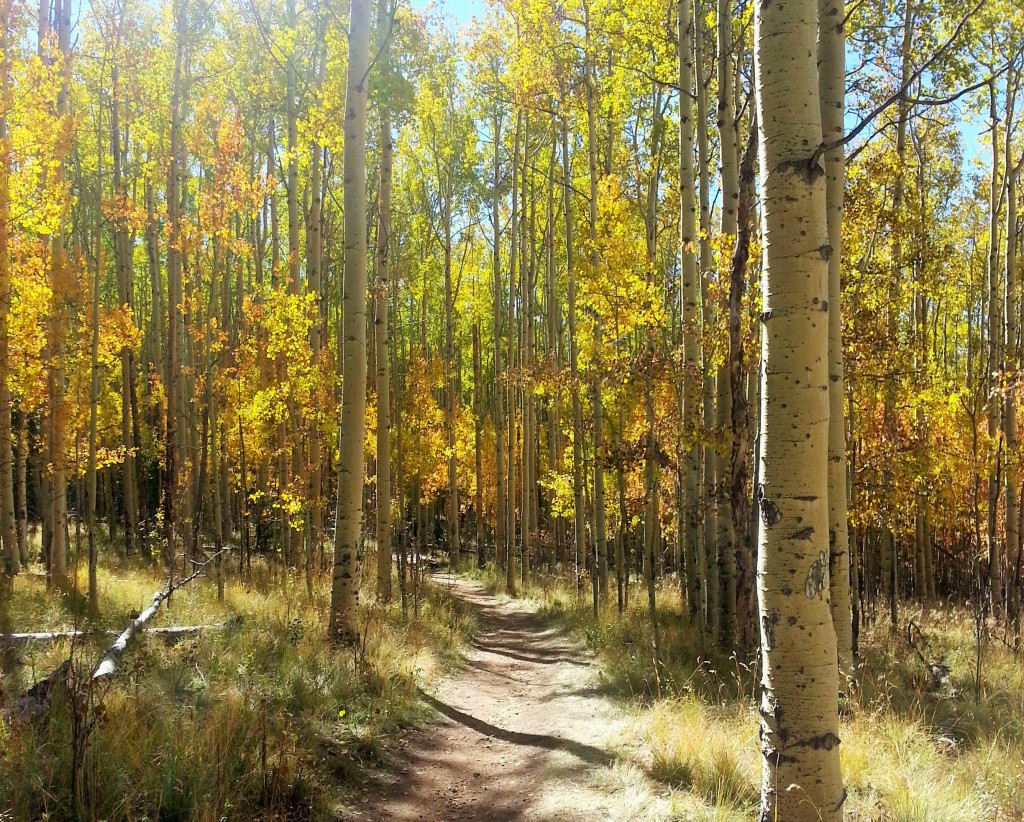 With a number of trailheads just north of Jefferson, Colorado, Kenosha Pass is a scenic area worth exploring. Kenosha Pass Trail on the east side of Kenosha Pass is an ideal area to hike with kids. This moderate trail starts in an aspen forest and later offers a number of open views and spots for little ones to rest.
For the Explorer: Lost Lake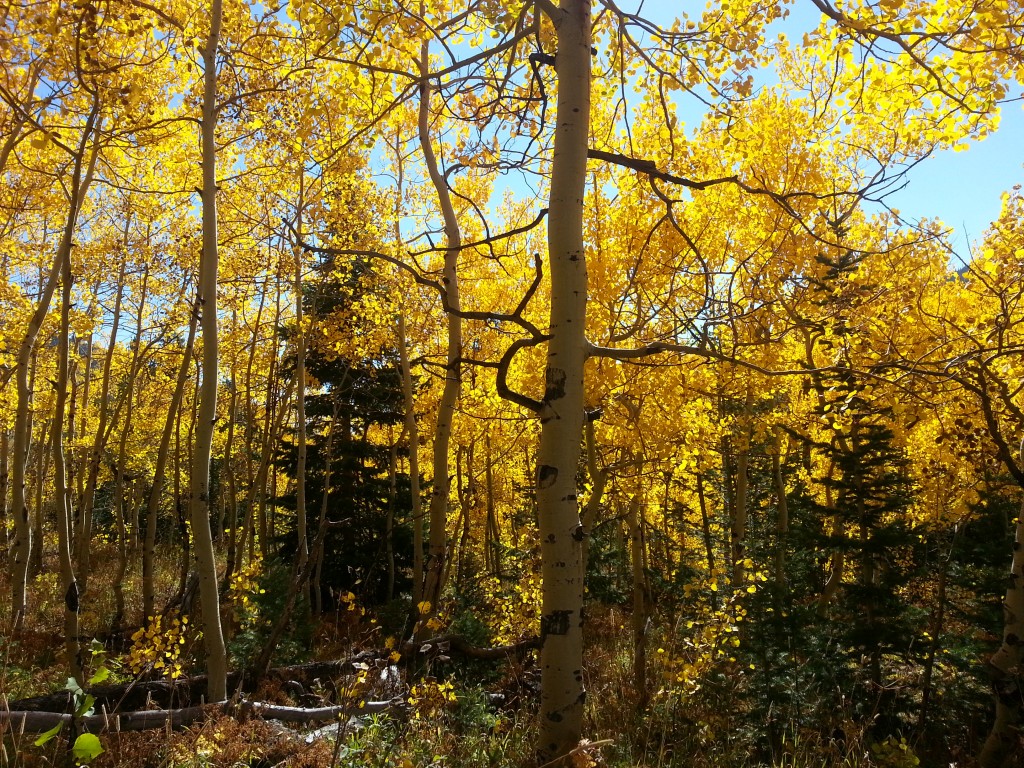 Located just east of Indian Peaks Wilderness near Nederland, Colorado, Lost Lake is a short hike in a breathtaking area. This 2.7 mile round-trip hike has a few steep climbs lined by aspen trees, ultimately leading hikers to beautiful alpine lake. If you have a Colorado fishing license, bring your pole and stay a while. Word on the street is that anglers have a lot of luck on this lake. Lost Lake also has a number of designated backcountry camping sites up for grabs. No permit is required, but camping is limited to eight sites.
Have you done any of these hikes? What other hikes would you recommend for getting the most out of fall?