San Francisco can prove to be claustrophobic for some people, especially those who prefer the outdoors over busy cities. But apart from being a must-visit California city packed with art, culture, and great food, San Francisco has many opportunities to get your adventure on.
From its beaches, park spaces, and surrounding mountains, you would be surprised to find an abundant supply of outdoor, perhaps enough to leave your heart here.
1. Presidio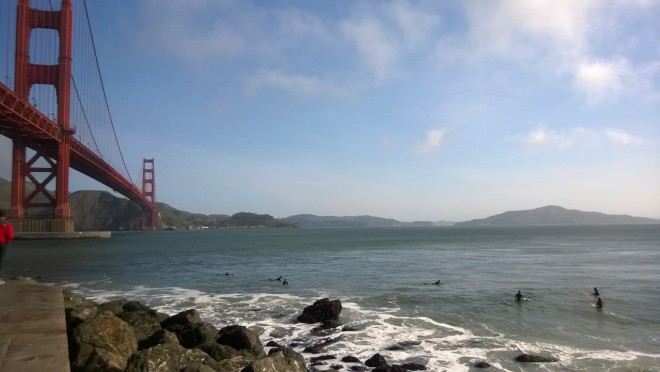 At the northern tip of the San Francisco peninsula is Presidio, a historic area that used to be a military base. While some historic spots remain, such as Fort Point or the Presidio Officer's Club (a preserved part of which is supposedly the most historic building in the city erected in 1776), the Presidio is a lush and green space that there are plenty of options for
running
or walking while enjoying quite possibly the most astounding views of the Golden Gate Bridge. If you like running or walking, you could go on the Batteries to Bluff Trail or from Crissy Field to Embarcadero and back. Otherwise, there's bicycling, sailing, kayaking or even surfing.
2. Lands End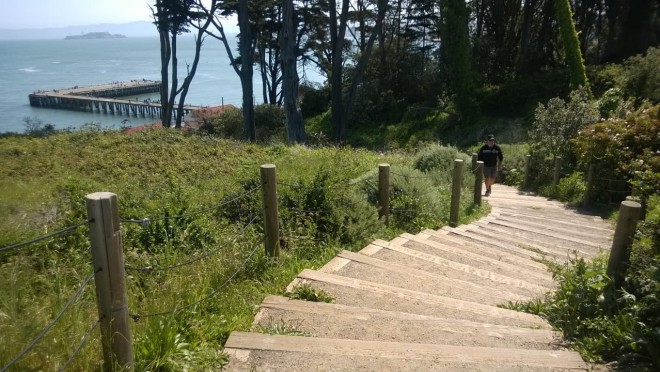 On the northwest side of San Francisco, south of the Presidio, still with marvelous views of the Pacific Ocean is Lands End. There are a few short trails here that are perfect for a run or an easy hike. Favorites are the Lands End Trail, Sutro Baths Trail and the Coastal Trail.
3. Golden Gate Park
South of Lands End is Golden Gate Park, 1,017 acres of park space, trails, gardens, and even a few world class museums such as de Young Museum, California Academy of Sciences, and Conservatory of Flowers. If walking is how your find your zen, the San Francisco Botanical Garden and Japanese Tea Garden are tranquil places you will love.
4. San Francisco Beaches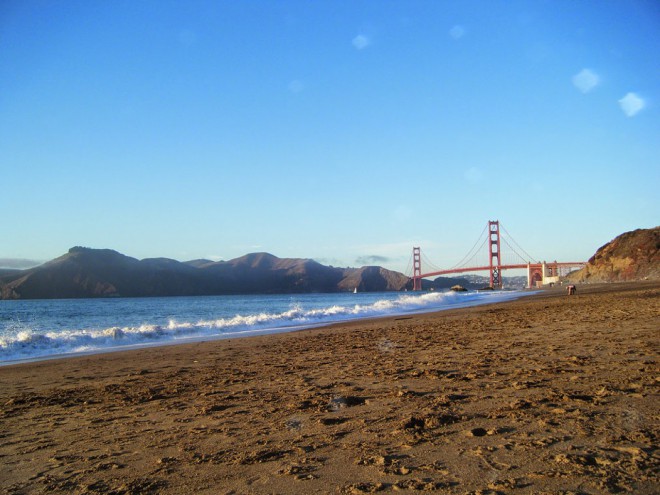 Whether it be a beach picnic, tossing around Frisbees or even just a beach jog, San Francisco has plenty of beach space. Ocean Beach is long and wide, but there are some smaller ones that are charming and less crowded such as Baker Beach (pictured above) and China Beach.
5. Marin Headlands
Immediately north of San Francisco from the Golden Gate Bridge is an area less busy with tourists but rich with trails. Point Bonita and Hawk Hill are popular areas for hikes and picnics. If you are into
road cycling
, it is possible that you have already heard about the Marin Headlands Loop which challenges you with 1,600 feet of vertical climb in an 18-mile loop.
6. Mount Tamalpais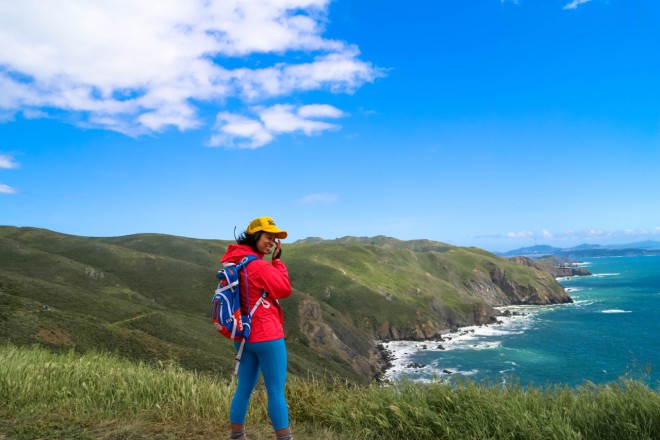 Technically in Marin County, just 22 miles north of San Francisco when you cross the Golden Gate Bridge, is Mount Tamalpais, called lovingly "Mt. Tam" by locals. I will say that this is my favorite place in the San Francisco area because it is difficult to imagine that miles and miles of
hiking
trails exists so close to a bustling metropolis. There is a plethora of hiking and mountain bike trails at Mt. Tam but my all-time favorite is the Coastal Loop Trail which has spectacular, sometimes unreal, coastal views. The best time to go is spring or early summer when everything is lush and vibrant, but summer and fall, especially at sunset, casts a different type spell altogether.