Arches National Park in southeast Utah is a variable playground of massive natural stone arches. With over 2,000 in the park, many of which don't even have a name, you could be coming here for years and never see them all. I had three days to explore the park recently, and while I wish I'd had more time, I did get to see a lot of the main attractions. So if you're heading into the park, here is my list of the five arches you cannot miss.
Delicate Arch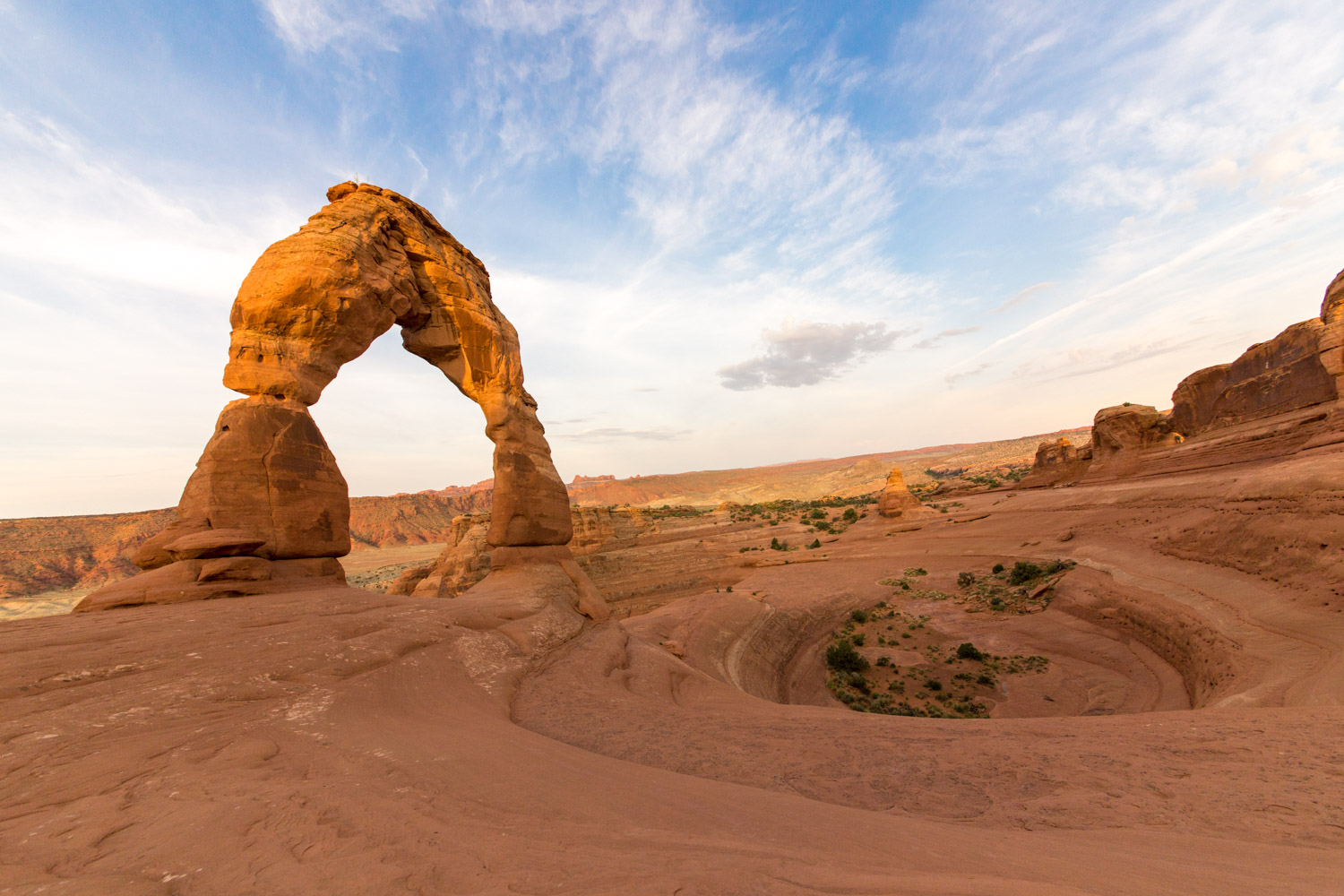 I had to start the post with this arch as everyone already knows about it and of course it should not be missed in the park. This freestanding natural stone arch is 65 foot tall and it stands alone as the only arch like it in the park. It is one of those spots that immediately takes your breathe away when you see it for the first time. The hike to the arch is 1.5 miles each way and 500 feet of elevation, but I saw all levels of people completing it when I went. I recommend visiting at sunrise, as that is when you can beat the inevitable crowds and have the arch almost all to yourself.
Double Arch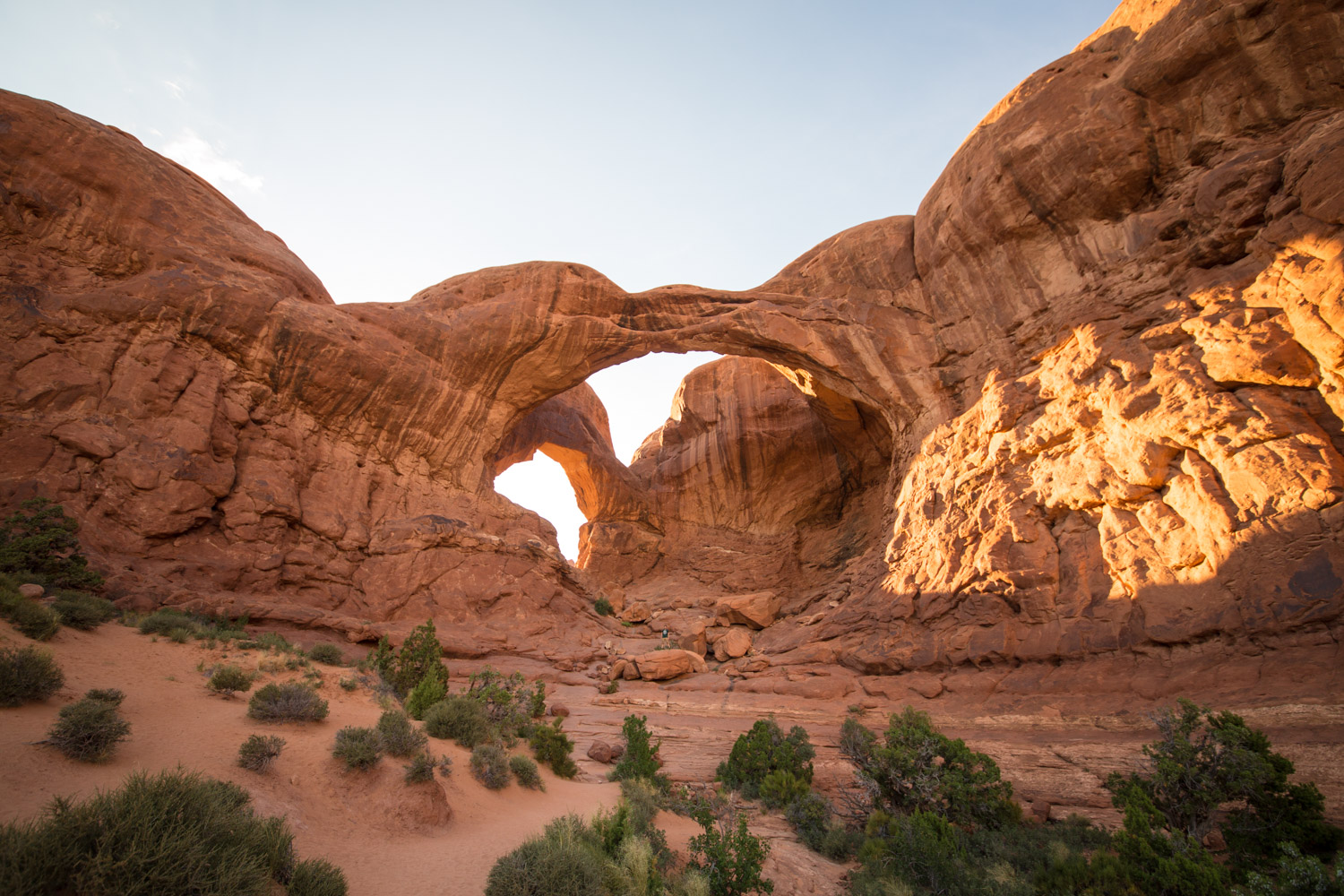 Other then Delicate, this is my favorite arch in the park. The sheer majesty of these two arches coming together to form a natural triangle is amazing to look at. You can hike all the way up into the arch as well which really gives you an appreciation for how big it is. This arch is accessed via a .5-mile hike each way and is best at sunset when you can see the light shining in through the back arch. It is next to the popular Windows area so there are always people there, but it's worth the crowd.
Landscape Arch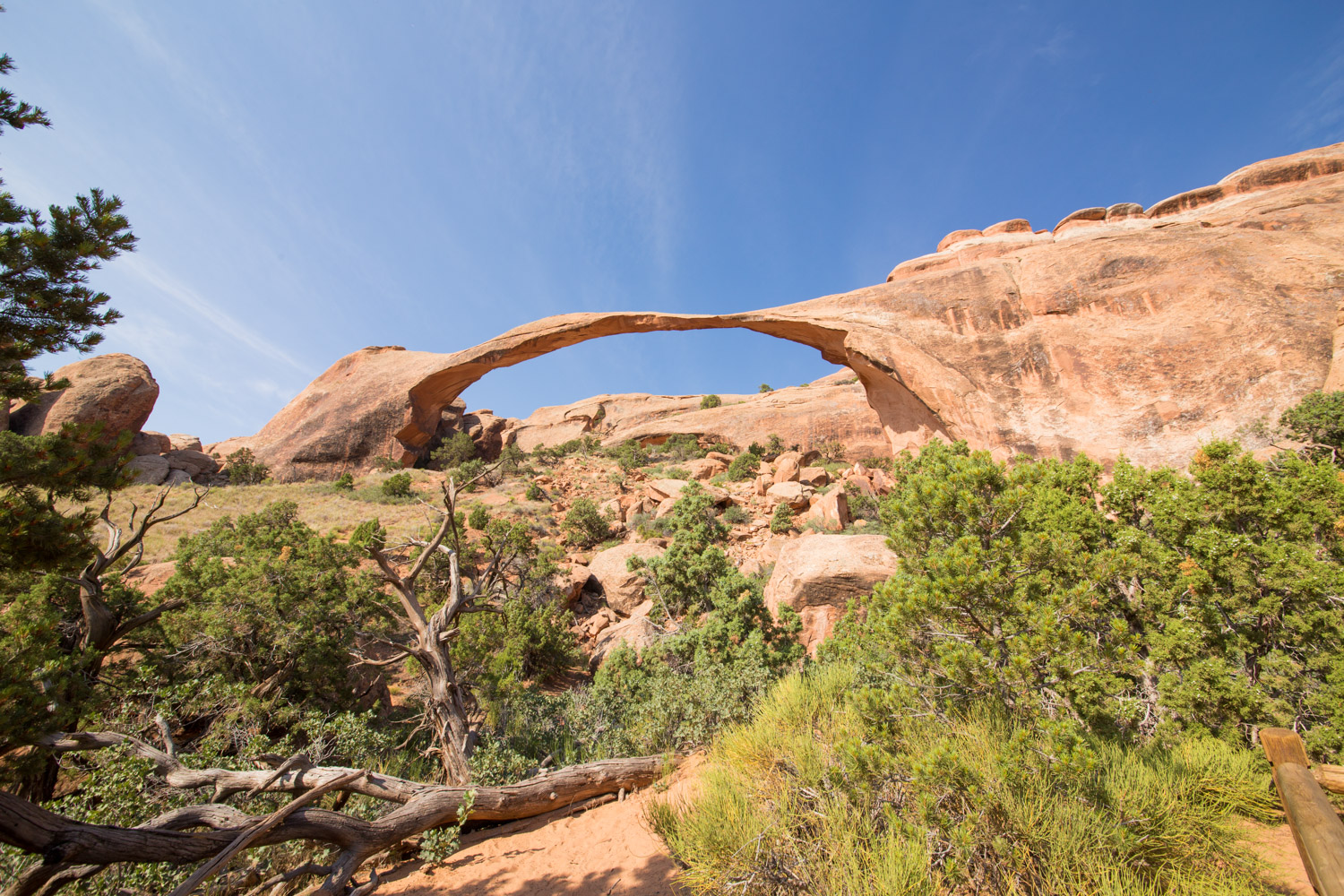 As the longest natural arch in the world, of course you need to visit Landscape Arch while you are in the park. This is one of those arches that pictures cannot do justice to as it is so overpowering in person. The arch itself is 290 feet long and I would recommend seeing it soon, as you never know when the thin pieces will inevitably crumble.
Pine Tree Arch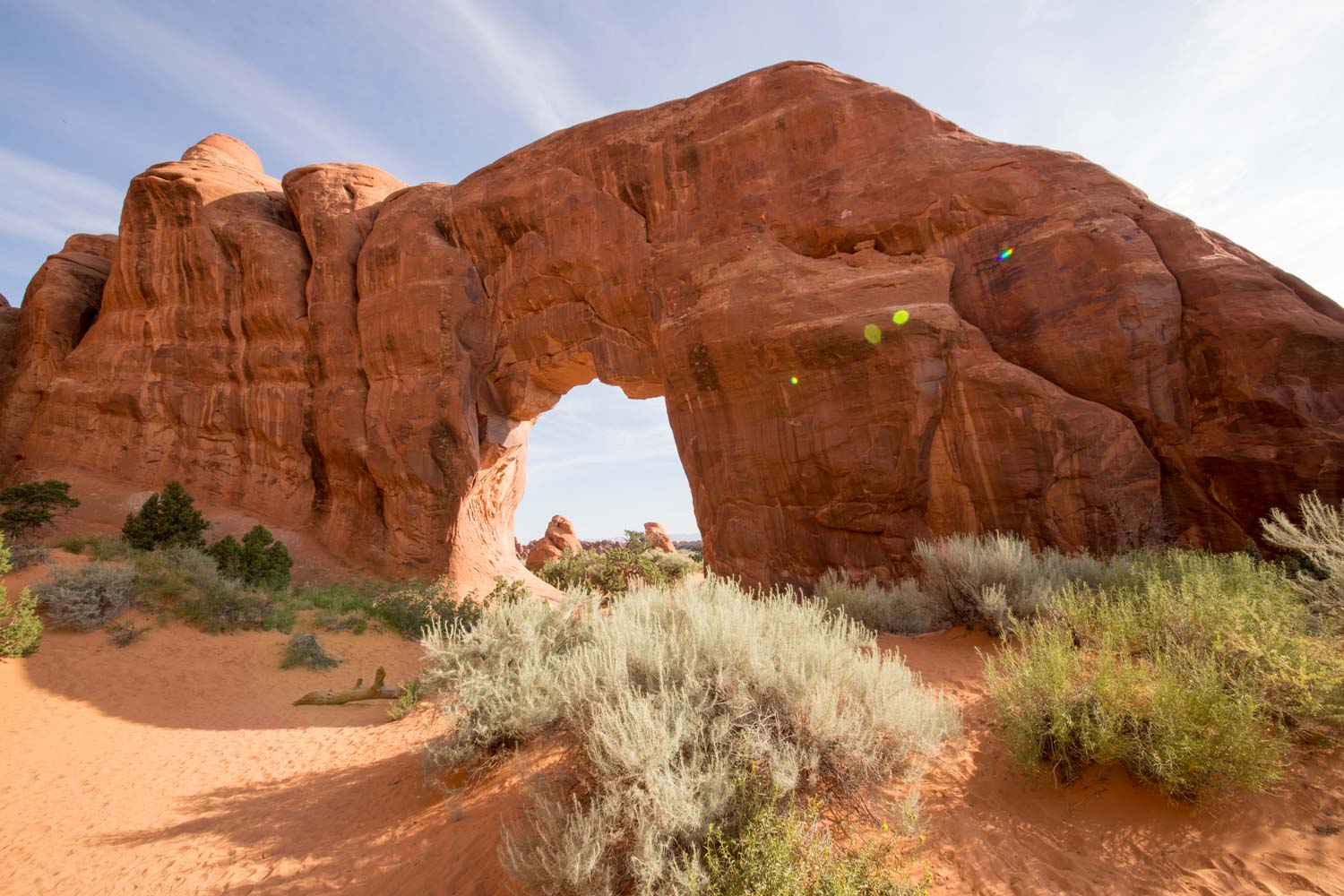 While not one of the famous arches, I really liked this spot as it was off the beaten path a little bit and featured an arch connected to a large rock face around it. You could walk right up into this arch as well and there was no one there when we visited it. This arch is off the Landscape Arch trail and is about a quarter mile round trip.
Turret Arch and the Windows
Of course, this list couldn't be considered legit if I didn't include the Windows section of the park. It is incredibly popular and rightly so, the North and South Window Arches can be seen all over the drive when you going through the park. These two massive arches are walk up as well and are a very popular spot for both sunrise and sunset. That being said, I like Turret Arch more myself. It is right across from the Windows and it has such a unique form that it is hard not to gawk at it. These three arches are all accessed via quarter mile trail.
Honorable Mention: I did not get to Double O Arch, but I hear it is one of the better in the park as well, so if you have time you should go there as well.
All in all Arches National Park is an amazing place to visit and explore. I loved my time there and I would love to hear what arches you think I left off in the comments below.