Summer's over, but that doesn't mean your National Park visits have to come to an end, too. Actually, there are a ton of parks that reach their prime in the fall. Here are a few suggestions to get you out into that crisp autumn air.
Kenai Fjords National Park, Alaska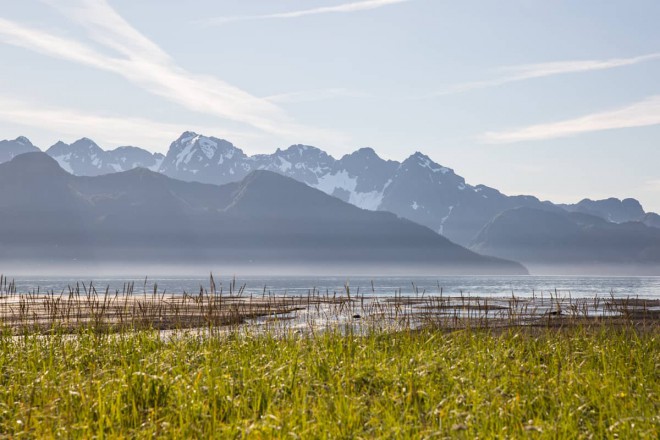 Tourist season is winding down in Alaska, making it a perfect time to experience Kenai Fjords either on land or at sea. There are some great coastal hikes as well as some boat tours that will get you into the open water.
Recommended Hike:
Exit Glacier -- You'll want a guided tour for this, but the best way to explore Kenai Fjords is to strap on crampons and get on the most accessible glaciers in Alaska. Or if you're up for a challenge without the ice, the Harding Icefield Trail is a strenuous 7 mile trek to an overlook of the icefield and glacier.
Glacier National Park, Montana
If you want sunsets that will make your heart melt, Montana has plenty of those. But don't forget to start your day with a hike to one of Glacier's impressive glacial lakes!
Recommended Hike:
Cracker Lake -- 12 miles roundtrip, this will take you through beautiful trees, across a river, and to the ice blue (and ice cold!) glacial lake.
Grand Tetons National Park, Wyoming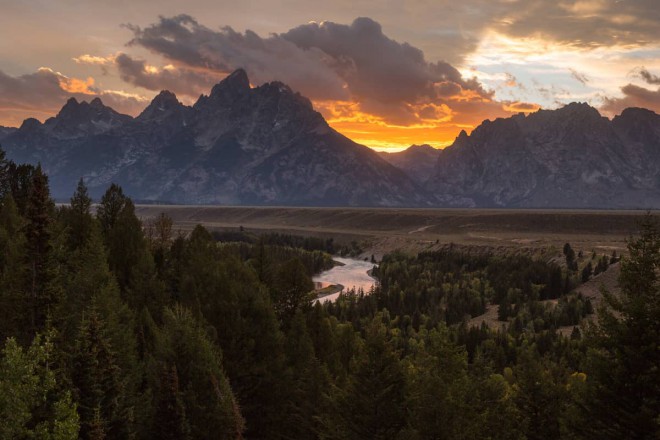 Don't let Yellowstone overshadow Grand Tetons National Park. Its pristine ecosystem will leave your jaw on the ground.
Recommended Hike:
Amphitheatre Lake -- For an up close and personal view of the Teton range, that's away from the crowds, this hike will put you where you want to be.
Acadia National Park, Maine
If foliage is what you're looking for, the Northeast is where you need to be. The oldest American national park east of the Mississippi River has plenty of viewpoints of the changing leaves.
Recommended Hike:
Bubble Trail -- this hike offers fantastic views of Jordan Pond, the ocean, and a large portion of the park.
Olympic National Park, Washington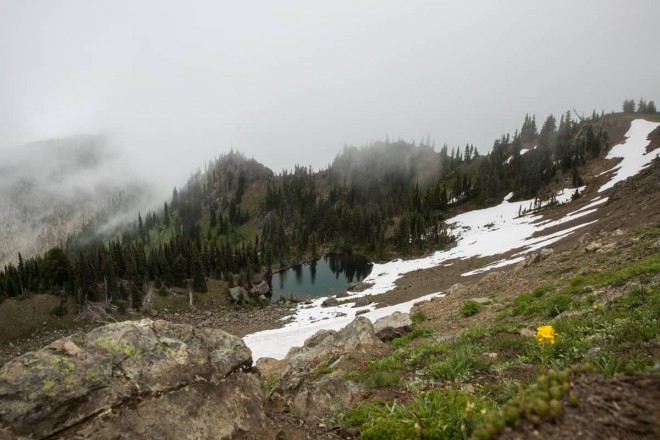 The Pacific Northwest is also a great place to be this time of year. Mountain goats and deer are plentiful in Olympic National Park, and this park has plenty of great day hikes perfect for this fall weather.
Recommended Hike:
Hurricane Hill -- This 3 mile moderate hike leads you up to a panoramic view of surrounding mountain ranges. You can even see Canada!
What are your favorite national parks to visit during the fall?

Want to read more about national parks? Try these:
Visit 12 National Parks Along the National Park to Park Highway
Ghostly Tales from Four Haunted National Parks
Escaping the Crowds at Acadia National Park
How to Photograph Elk in Great Smoky Mountains National Park