Remember that time you died of dysentery in elementary school?
How about the day you chose to ford the river and lost four oxen?
The struggle was real on the (digital) Oregon Trail, but your hours spent playing it weren't all for naught.
Think back to where each and every computer-animated trip to Oregon began: the general store. You'd stop in to load up on bullets, clothes, food, oxen... all the basics to stock your wagon. The key was that you could only bring what would fit in said wagon, and what your team of oxen could carry.
And wouldn't you know it... shopping for a backpacking jacket is much the same.
(Except you get to
shop with us
! No oxen, but better variety.)
As you prepare to shop for the best backpacking jacket you'll ever own, key factors to keep in mind are:


Weight/bulk


Packability


Functionality


Just like you wouldn't roll out of the digital general store, Oregon-bound, with 42 oxen, 300 lb. of bacon (though we'd applaud you for that, because bacon) and 100 boxes of ammo, you also don't want to head into the wild with more jacket than you need.
Key Factor One: Weight/Bulk
For basic backpacking, you're not going to need the outerwear equivalent of "beast mode." Rather, you're after a jacket that's lightweight, low profile and equipped with just the basics. What would those be? We're talking
real
basic:


Hood (adjustable or fixed; brimmed or not; tuckaway/hideaway or not)


Secure pockets (we like zippered ones, but touch-fasten/flap pockets are equally great)


Flexible material (because comfort matters)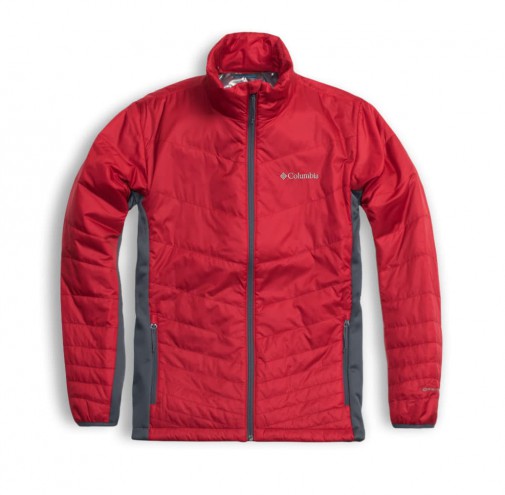 Sure, bells and whistles are nice, but each and every one of them comes with added weight. Before you beeline for the top-of-the-line, "everything-but-the-kitchen sink" model, remember that "minimal" is the name of the game. You're hiking that bad boy all the way up the trail, and then back down, and trust us... every extra ounce counts in those last miles up and back.
Key Factor Two: Packability
Weather changes fast on the trail. You could start the day at a chilly 50 degrees Fahrenheit, only to be sweating, sunscreening and hiding out in the shade as the temp soars mid-afternoon. A packable jacket goes straight off your back and into your pack without compromising the available storage space inside. Some jackets are even designed to pack into their own pocket!
Packable jacket = saves space in your pack = more room for trail snacks.
Win-win.
Key Factor Three: Functionality
Here's where your climate comes into play. Obviously, a backpacker in California isn't going to be after the same functions as one heading out in Wyoming.
No matter the climate, you can't go wrong with waterproof. Whether it comes in the form of
Gore-Tex®
(the gold standard) or as a brand-specific technology (like Columbia Sportswear's
Omni-Tech®
), waterproof fabrics and waterproof breathable membranes are your best insurance against wet weather.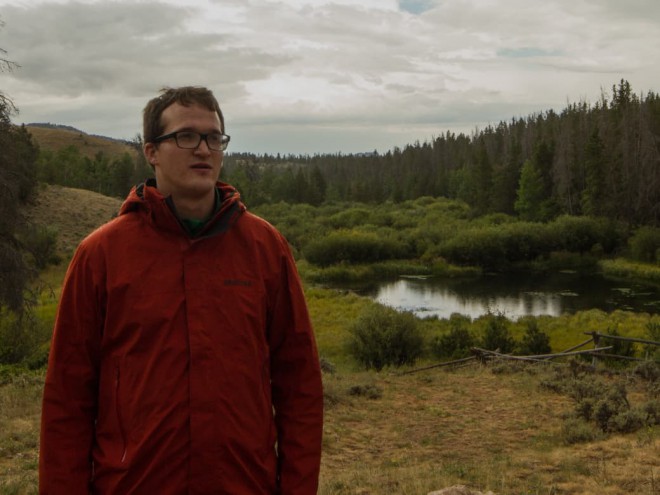 Pay attention to waterproof and breathable ratings as you shop, too! (
You'll see these ratings listed on the tags with a millimeter measurement behind them, like 10,000mm
). This measurement is based on how many millimeters of water a fabric can take before it soaks through.
Ratings range from 5,000mm to 20,000mm, with the lower end being more suitable for everyday use, and the higher end designed for heavy rain. The higher-rated fabrics also tend to be a bit more durable, too.
For backpacking in colder climates, you'll also want to consider insulation. Down jackets make an awesome option, thanks to their incredible ability to retain heat at a low weight. Columbia Sportswear even has a line utilizing
Omni-Heat®
lining, which reflects your own body heat to keep you toasty on the trails. (We live in amazing times, right?)
Well, folks, there you have it: Three key components to finding the ideal backpacking jacket for your next trek. We wish you many happy trails... and can't wait to see your pics from along the way! (Cough, cough, tag your photos with #trailtime. Cough, cough.)