Dogs who live in and visit Colorado are living the good life, that's for sure. They get to frolic in all kinds of amazing places -- fields of wildflowers, alpine creeks and rocky mountainsides, to name a few. But what are the best places in the state to hike with your dog? I made my choices based on dog-friendly aspects like shade, terrain that is easy on paws and water accessibility. Some trails are off leash, but many follow leash regulations.
Remember that dogs should be leashed or under "voice and sight" control at all times. Make sure you're prepared for your hike by bringing
waste removal bags
and a
packable water bowl
. It's also a good idea to pack dog food or high-calorie
dog treats
if you plan on taking a long, strenuous hike. And finally, be aware of rattlesnakes that may be sunning themselves along or in the trail -- their bite can be deadly if left untreated.
Colorado Springs: Red Rock Canyon Open Space
Home to dramatic canyons and red ridges of rock, Red Rock Canyon is in the foothills on the West side of
Colorado Springs
. Red Rock Canyon open space has two designated off-leash dog trail loops where dogs can run free while their humans enjoy the trails. Be sure to bring water for your pup, as these trails can be dry and hot. Once your pup has gotten his energy out, you can leash him and go explore the many other trails in the park -- it's a great place to mountain bike and climb, too!
Fort Collins: Hewlett Gulch Trail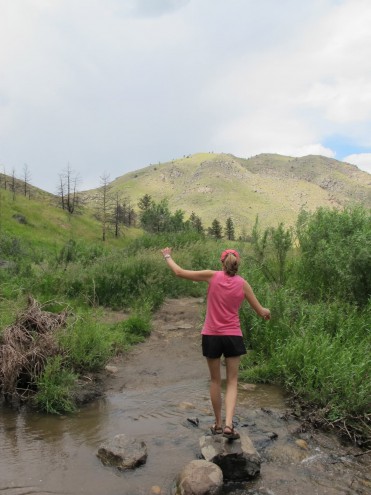 Water-loving dogs love Hewlett Gulch! Located 11 miles northwest of Fort Collins in the Poudre River canyon, this dog-friendly trail follows an old road through the crumbling foundations of homesteads established in the early 1900s. Expect to get your feet wet if you hike Hewlett Gulch trail in the spring or early summer; there are several creek crossings that can be swollen with water. Dogs love to play, cool down and hydrate in these crossings.
Boulder: Green Mountain
Located just west of Boulder's famous Flatirons, Green Mountain is well known for the swarms of butterflies that flit through the area in the summer. The dog-friendly Green Mountain trails allow dogs to be off leash if they are voice controlled. You can create a challenging trail loop to the summit by heading south on Gregory Canyon trail and picking up the Ranger trail at the Green Mountain Lodge.
Take Ranger trail to Green Mountain West Ridge trail and turn east to scramble to the summit. Once on the summit, look for E.M. Greenman trail to the northeast for a shady trail you and your pup will enjoy. You'll come to an intersection with Saddle Rock Trail (bear right) that will complete the loop. There's a creek dogs will enjoy on this hike, but you should bring water, anyway.
Mosca: Great Sand Dunes National Park
Active, energetic dogs love the challenge of running up and down the giant sand dunes in Great Sand Dunes National park, and they can enjoy a drink and cooling swim in the seasonal Medano Creek. A word of warning, though; you'll want to explore the sand dunes in the early morning or evening to avoid hot sand that can hurt your pup's paws.
To get the most out of your visit to this dog-friendly national park, hang around Medano Creek or hike a nearby shady forest trail during the day, and explore the dunes before sunset or after sunrise. Medano Creek is a seasonal creek at the base of the dunes with a peak flow around late May. It usually retreats completely by early August (flow depends on snow pack and rain).
Fort Collins: Emmaline Lake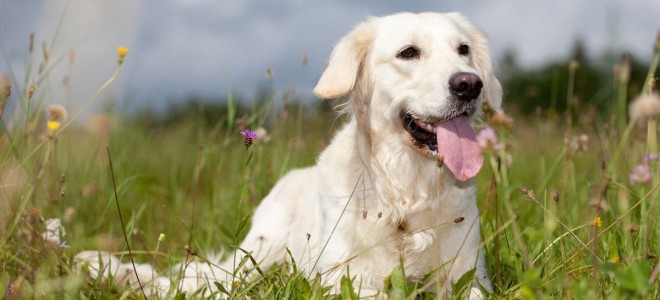 I live in Fort Collins, so I can't help but include another Fort Collins-area hike on the list. Emmaline Lake is a gorgeous hike near Pingree Park in the Poudre River Canyon. It's a wonderful option for people who are visiting Colorado and are unable to explore no-dogs-allowed Rock Mountain National Park. It offers similar stellar views and terrain to hikes you find in RMNP, but without the no-dog rule or crowded trailheads.
This hike is at least an hour and a half drive from Fort Collins, but the drive is worth it. Dogs will enjoy splashing through alpine streams and running through fields of wildflowers. Their humans will never forget the magnificent views.
Grand Mesa: Water Dog Reservoir to Twin Basin Reservoir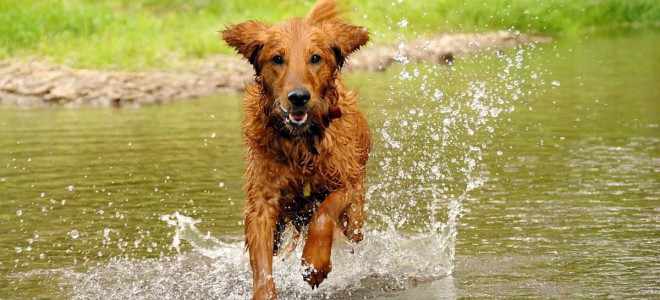 Waterdog Lake is a wonderful hike for explorers and their dogs on the western slope of Colorado. This dog-friendly hike is located in Grand Mesa, which is a breathtaking area east of Grand Junction. As the name suggests, the 7.3 mile round-trip hike offers dogs ample opportunity to swim and play in the water. The trail passes reservoirs, lakes and beaver ponds, as well as aspen groves that make for a gorgeous autumn hike and shady summer hike. Dogs need to be leashed on the trail, but you can unleash them for swimming.
That sums up my list of the best dog-friendly hikes in Colorado. What are your favorite places to explore with your dog?