One of the most stunning wilderness gems on the East Coast is the 47,000-acre Acadia National Park. Located on Mount Desert Island in Maine, this coastal wonder offers outdoor enthusiasts a slew of recreation opportunities, from ocean kayaking and carriage road biking to hiking, rock climbing and cold-water swimming. Its rocky coast offers a stark contrast to the sandy white beaches that some people prefer for vacation, as does its frigid mid-50s water. Those who love the smell of the ocean, a cool summer breeze through the forest and modest but beautiful rolling mountains have long visited Mt. Desert (pronounced
dessert
) since its naming as a national park in 1929.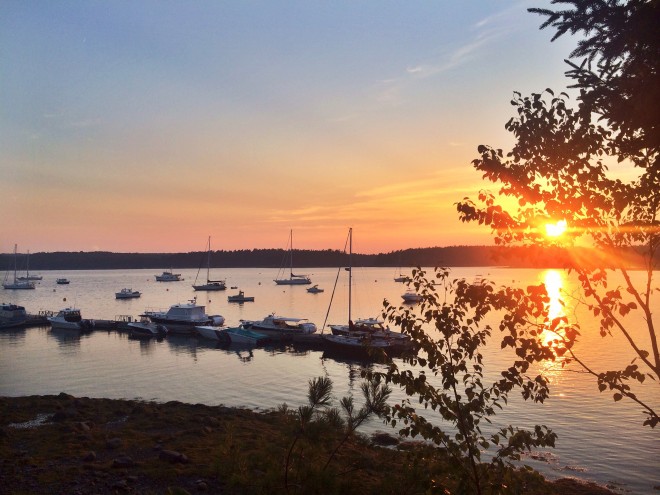 Thanks to more exposure in recent years, this relatively small park handles more than two million visitors each year, on average. In 2014, almost 2.6 million people spent time in the park, with the average stay ranging from three to four days.
Anyone who has driven through the iconic Park Loop Road during the height of the tourist season knows that trying to find some solitude in this beloved park can be tough. Yet, with some insider knowledge, it can be done. Here are some tips for creating a quieter, less tourist-y Acadia experience.
Go during the off-season
While this may not be feasible for families who can't take children away from school or for those with specific work commitments, those with more flexibility will find a much quieter park if they postpone their visit until after the peak August season. September and October is still a popular time, but much less so than mid-summer, and affords visitors the pleasure of some of the best leaf displays on the East Coast. Rates at hotels will be lower, though you may find amenities in nearby Bar Harbor, including restaurants, have less accommodating hours.
Time your adventure for early morning or late afternoon
Peak hiking times on the park's most popular trails is mid afternoon. Stop by Sand Beach on a sunny day in August and you'll inevitably see a swarm of hikers on the Beehive, a difficult but exhilarating trail that rises above the beach. But get a head start at sunrise, or wait until the crowds have headed into Bar Harbor for dinner, and you'll enjoy a much quieter experience — and easier parking.
Check out the quieter side of the island
Schoodic Peninsula is a bit of a haul, but head there during peak tourist times and you'll encounter far fewer crowds than if you stopped by the popular Thunder Hole on a weekend afternoon. Beech Cliff Loop, St. Sauveur Mountain and Bernard Mountain Loop are all stunning hikes that won't make you feel like you're on a superhighway. Isle au Haut is another out of the way but worthwhile spot to visit for a hike.
Get lost
No, don't really get lost, but make an effort to get off the beaten path to explore some of the lesser-known pockets of the park nestled among the most popular ones. Many people drive or hike to the top of Cadillac Mountain, the highest point in the park, but far fewer walk up it via the Gorge/East Path trail. Lots of folks bike around Jordan Pond, but fewer will make the moderate climb to Day Mountain nearby. Set aside time to wander.
Make parking a non-issue
One of the most troublesome things about visiting Acadia is finding a place to park if you want to check out the popular spots like Thunder Hole, Sand Beach or Jordan Pond. Make your life a lot simpler by taking the Island Explorer bus. It's free and offers a wide variety of routes. You can bring your bike, as well. Get off at one spot, hike to another, and grab another ride elsewhere, either to town or another scenic vista. It's a lot more pleasant than circling around, wasting precious time as you hunt for a parking spot.
Acadia is a stunning place, and one more and more people are discovering. Break away, create some solitude, and don't let crowds put a damper on your experience.
Have you explored Acadia National Park? What is your favorite thing to do there?