The map clearly shows a creek, but when you arrive with empty bottles and an unquenchable thirst, you find only a trickle. No sweat, you can easily use this cool trick to fill your bottles or water bladder from a shallow stream.
How to Fill a Water Bottle in a Shallow Stream
1. Find a place where the water is slowly trickling over a rock or log.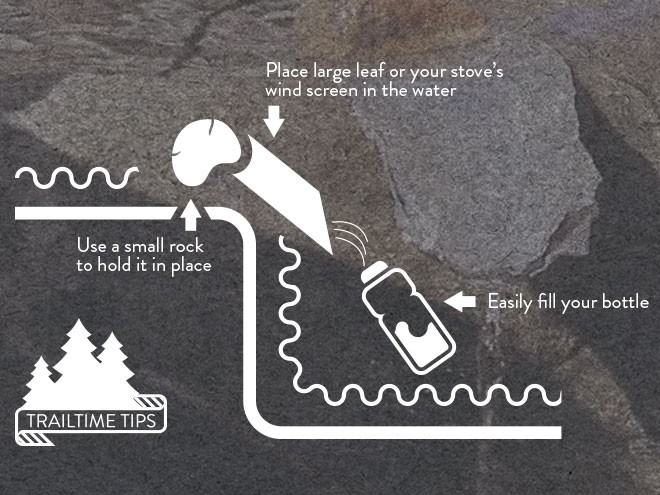 2. Place a large leaf or the wind screen from your camp stove at the drop off in such a way that the water flows over it. Use a small rock to hold it in place.
3. Place your bottle under the newly formed 'spout' and fill it to the top.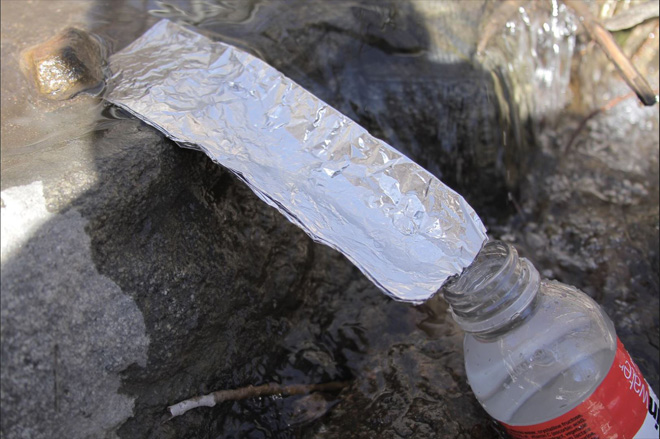 4. Sanitize your water and enjoy.
Want to see this in action? Watch this video:
Water Filling Tip
.
What do you think of this cool tip? Is it useful? Will you try it? Tell us in the comments below.
Did you miss our
Tip for Staking a Tent on Rocky Ground
? Keep checking back as we will have more camping, backpacking and outdoor adventure tips here on the Social Hub each week in our weekly TrailTime Tip series.