Have you found the perfect hiking partner? Finding someone who shares your interest in throwing on a pair of
hiking boots
and trudging up a mountain just for the sake of doing so can be tough, but finding someone who does this in perfect harmony with you? Now that's a special bond. Here are some signs that your hiking buddy is your true trail soulmate.
1. You Have the Same Hiking Style
Fights over whether you should hike a lake loop or a 14er are unheard of. You generally have the same taste in hikes and feed off of each other's list of "must-do" trails.
2. You Hike at a Similar Pace
Not too fast. Not too slow. Your hiking partner's pace is just right. Because struggling to keep up or dramatically slowing your pace is never fun.
3. You Can Both Roll With the Punches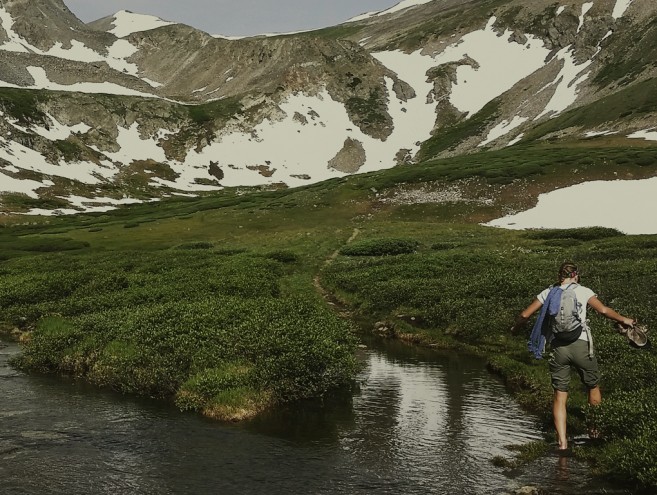 Did you get lost on the trail? Water bottles freeze shut? Maybe you camped out to hike a 14er and your alarm didn't go off. Your hiking partner doesn't try to place blame or pick a fight over these situations; misfortunes become team-building exercises. Your mantra is, "Figure it out now. Laugh about it later."
4. You're Not Embarrassed Around Each Other
Clearing a runny nose via a farmer's blow, sweating excessively and other bodily functions don't phase your hiking partner around you. And you feel the same way around her. Hiking is a sacred activity. What happens on the trail stays on the trail.
5. You Cover for Each Other
When nature calls, your hiking partner's got your back (see #4). She'll make small talk with approaching hikers or straight up say, "Hold on. My friend's peeing over there." You might even have a special code word for when hikers approach while someone's taking care of business.
6. You Always Know What to Say
Sometimes you need to hear words of encouragement during a hike. Other times you're relieved to hear your partner suggest a quick break. You know when to push each other and when to take five, which is a learned skill.
7. You Share
If you run out of food or water on the trail, your hiking partner doesn't hesitate to lend a hand. Like a scuba diver sharing oxygen, she's quick to give you bites of her snacks or sips from her hydration hose if it means you can make it to the end of the hike. And you would do the same for her.
8. You have Combined Outdoor Smarts
Your hiking partner knows a thing or two about the outdoors, and so do you. Alone, you might not know everything, but combine her knowledge of bear safety with your knowledge of mountain storms and you've got a pretty safe team.
9. You Know One Another's Good Sides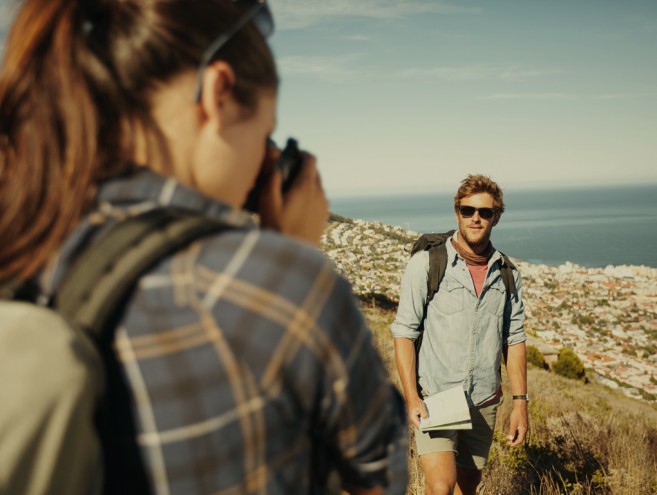 Usually hikes involve snapping a photo or two, and your hiking partner knows how to get a good shot. Are you skilled at jumping photos? Maybe you prefer pointing into the distance or a standard smile. You know each other's go-to poses and can take a handful of Instagram-worthy shots in seconds.
10. You Both Value Conversation... and Silence
The trail can be the perfect place to talk out life's biggest problems. But it can also be a great spot to enjoy the sounds of nature or focus on your own heavy breathing. Your hiking partner can be a good conversationalist when needed, but she also understands the joys of silence. And it's an unspoken rule that eating takes priority over talking during your post-hike meal.
So? Have you found "the one" or do you need to keep searching? What other qualities does your perfect hiking partner possess?