One of the reasons hiking is a favorite of so many is that it doesn't know bounds of ability, age or geography. It's truly a sport that most able-bodied people can do in one capacity or another.
One source defines hike (v) as the following: To go on an extended walk for pleasure or exercise, especially in a natural setting.
Hikers hit the trail for their health, a break from reality, a glimpse into nature or just an attempt to find some sanity in this chaotic world we live in.
Like so many activities that are good for us, sometimes the hardest part is just getting out the door. Beginners may not know what to wear, what to bring, where to go, and quite simply, why it's worth the extra effort. To complicate the matter even more - family hiking usually involves kids, which have their own set of needs and wants (as all parents know).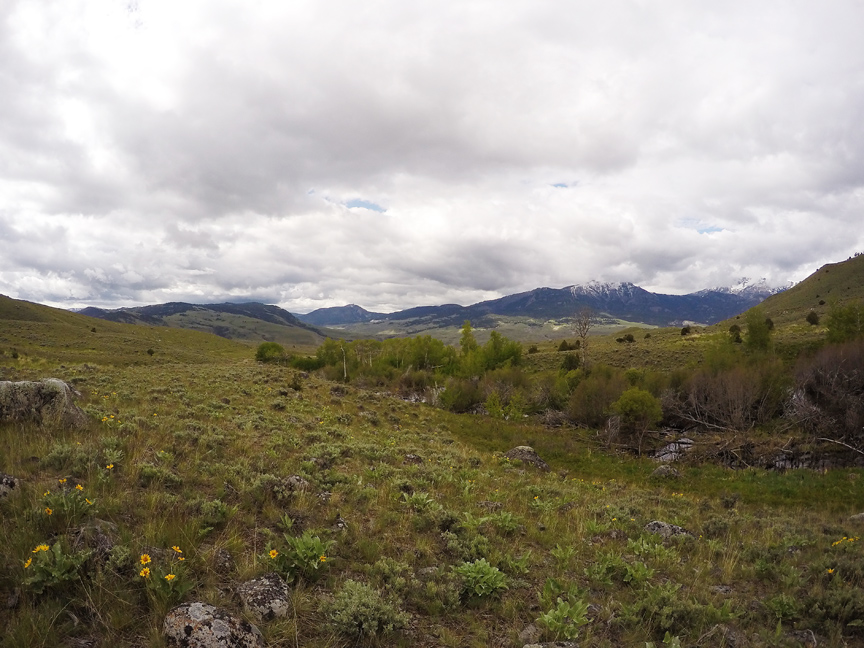 To avoid intimidation, we've put together a quick list of "get-up-and-go" hiking tips:


Find a trail. Ask at a Forest Service office, a visitors center, or a friend. Google your area and search the web for hiking trails nearby or where you are while traveling. Make a plan and go for it!


Dress appropriately. Sturdy shoes and layers are a must. Throw a jacket in a backpack just in case.


Bring food. Always. High-calorie snacks are great for the whole family.


Don't forget water (and enough for everyone, especially if you're bringing children).


Be aware of your surroundings. Know if you're in Bear Country or if there are snakes on the trail. Enjoy your hike, but practice caution and just act smart!


Set an example for other hikers (little and big): Leave No Trace, have fun, respect the trail and wildlife.


Sing a song, make some noise and just enjoy it.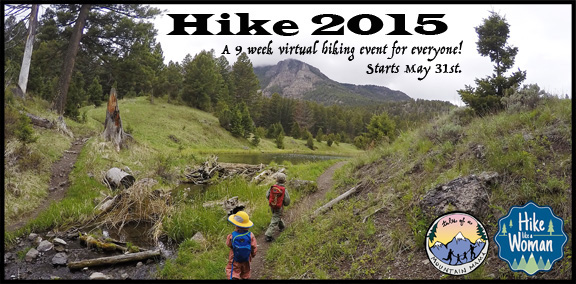 Hike 2015
Sometimes it's easy to just NOT get out and go, even when you know all of the above. We all need a little motivation sometimes. This year I've teamed up with fellow "TeamSierra" blogger, Rebecca of
Hike Like a Woman
, to pump up the fun (and push out the door) with
Hike 2015.
This 9-week virtual hiking event is for men, women, children and dogs. The purpose is to build community, get out and hike, and have some extra fun doing it.
Every Monday evening we'll post a surprise challenge hike for the next week on our blogs and via our social media channels (though the first one will go live on SUNDAY, MAY 31st).
Complete the challenge hike during the week, share your photo and you'll be entered to win cool prizes (and we have tons of them, including some gift cards to
Sierra Trading Post
, of course!)
You can participate in just 1 challenge or all 9 challenges, the point is just to get out there, get hiking and have fun! And yes, it's absolutely FREE.
If you're a facebook fan, head on over to
Hike Like A Woman
or
Tales of a Mountain Mama
and share your photo on either wall or both if you want.
If you're an instagram fan, head on over to @
hikelikeawoman
or @
mtnmamatales
follow both of us, tag us and share your photo using the hashtag
#hike2015
If you're on twitter, head on over to
@hikelikeawoman
or
@mtnmamatales
follow both of us, tag us (or both of us, of course) and share your photo using the hashtag #hike2015
If you aren't on social media but still want a chance to participate just shoot either one of us an email with your photo submission. The only thing we ask is for your permission to use your photo on our websites &/or social media sites.
Each Monday we will compile photos and select one winner - the person who inspired us the most on the challenge the week prior. We'll notify the winner and ship out prizes promptly.
Have questions? Feel free to email us!
Rebecca: rebecca (at) justtrails (dot) com -or- mountainmamatales (at) gmail (dot) com
While we welcome hikers worldwide, these giveaways will be for U.S. only.
The first challenge (and the prizes we will be giving away) is up right now:
Hike 2015 Challenge
.