The Appalachian Trail; The Pacific Crest Trail; The John Muir Trail; Acadia National Park; and Arctic National Wildlife Refuge, these are the hikes that hiking bucket lists are made of, mine included. One thing they all have in common, you'll notice, is that they are nowhere near the Midwest. There are, however, some great places to hike near Chicago as well (along with other Midwest cities). You just have to know where to look - here are a few of my favorites in the Chicago area:
If you're in Chicago, and you feel the need for walking long distances without too many interruptions from cars, head over to the Lakefront Trail, which runs along the Lake Michigan shoreline for about 18 miles. From the northern end through its southern terminus, the Trail gives beautiful views of the lake, neighborhoods, parks, and iconic views of the famous downtown skyline. Scenic stops can include the Museum of Science and Industry; the Field Museum of Natural History; Lincoln Park Zoo; Navy Pier; the South Shore Cultural Center; and many more. Mostly paved for use by bicycles, there are some sections that are primarily dirt, wood chip, gravel or grass, useful to get away from the sometimes crowded Trail. Parking and access are available along the entire length of the Trail; unfortunately, camping is not available unless you are a member of the Boy Scouts of America. By the way, this is urban hiking - you're never too far from Lake Shore Drive and its nearly incessant traffic.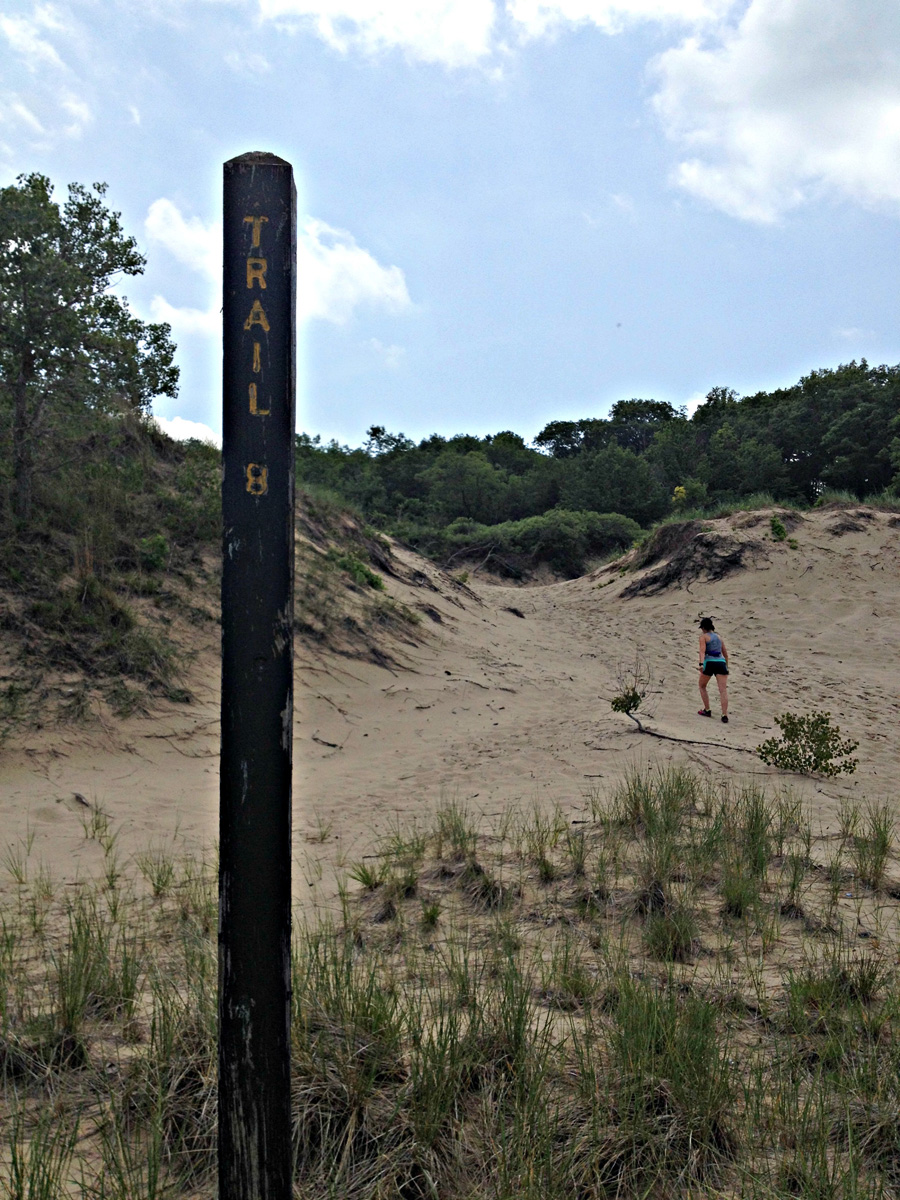 Approximately 50 miles away from downtown Chicago lies the
Indiana Dunes State Park
, one of my favorite trails due to the large variety within its 10+ miles: sandy dunes, wooded trails, boardwalks, and grassy areas make the views, birds, and plants change continuously. Feeling strong? Take the "3 Dune Challenge" and climb three of the highest dunes - not a lot of elevation gain, but soft sand and slopes up to 36% leave most people needing a break at the top. Need more? The State Park is wholly contained within the Indiana Dunes National Lakeshore, which covers 15 miles of the southern shore of Lake Michigan, with over 15,000 acres of dunes, forests, marshes, prairies, rivers, and ponds. Approximately 45 miles of trails will keep you going for hours if not days. Modern campgrounds keep you in the middle of the action though also in the middle of the crowds sometimes - no dispersed camping is allowed.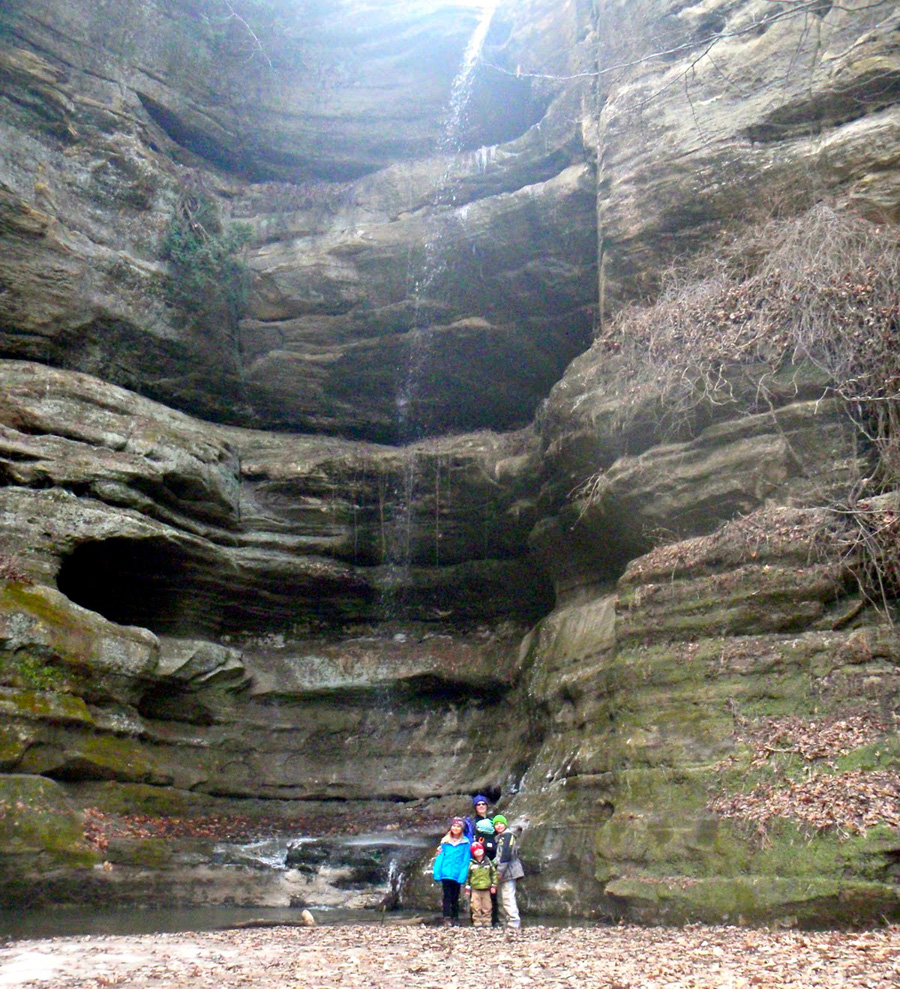 100 miles Southwest of Chicago's downtown lies
Starved Rock State Park
, an area you won't believe exists in the relatively flat Midwest. Over 13 miles of trails weave in and out of canyons (with waterfalls after rains and icefalls in the winter), up and over ridges, and along the Illinois River. Stairs in the steepest parts make it somewhat easier to gain elevation and also protect the soft Saint Peter's sandstone, of which much of the canyon's rock walls are made of. Starved Rock State Park is a great place to view animals, with a good probability of seeing frogs, salamanders, snakes, herons, owls, coyotes, otters, deer, and more. At any time of year, but especially in Winter, the Park is a great place to view American Bald Eagles - resident families are joined by traveling eagles, who stop off for the great fishing available. No dispersed camping is allowed (getting the general Midwest drift here?); you'll have to stay in the planned campground here as well.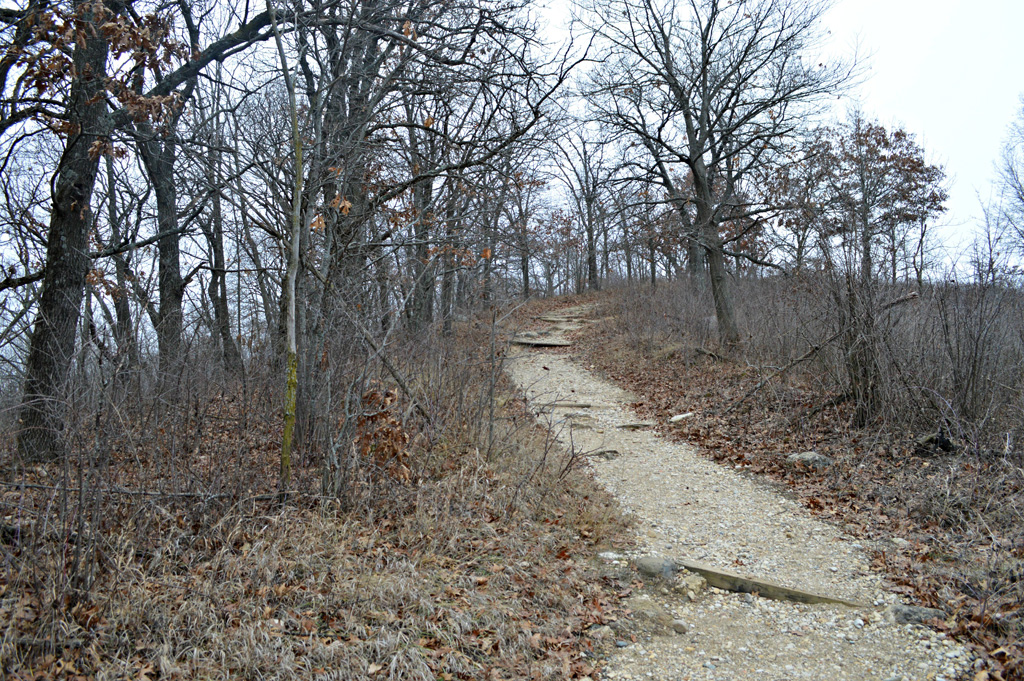 Few people, even in the Chicago area, know of the wonder that lies a scant two hours Northwest of the city in Wisconsin. Within the
Kettle Moraine State Forest - Southern Unit
run several segments of the Ice Age National Scenic Trail. Undulating terrain, mixed trail surfaces, forests, grasslands, hidden lakes - you name it, the Ice Age Trail probably has it. Camping is available at several campgrounds in the area, with no dispersed camping allowed (yes, once again). There are, however, three shelters that can be reserved and hiked into - these are similar in style to shelters on the other National Scenic Trails. The trails here are so highly thought of that several trail races, with distances from 5K to 50 miles, are raced here every year. Not tired? The Ice Age National Scenic Trail wends its 1,000+ mile route wholly within the state of Wisconsin. You might need more vacation time!
Enjoy one or all four of these great hikes near Chicago, none more than 2 or so hours away. If you live in the area, these should be on your must-do list. If you're visiting the area, add a day and add them to your list as well.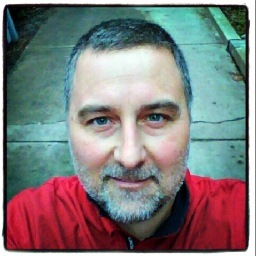 Kovas Palubinskas is a transplanted Southern Californian living in the Midwest. It's taken some time, and plenty of searching, but Kovas has found plenty of nature in this part of the country. There aren't the jagged peaks or deep canyons other areas have, but he still enjoys to run and hike trails, canoe and kayak rivers, and to explore forests. Learn more from Kovas on his blog,
Midwest Multisport Life
, where he covers trail running, hiking, camping, skiing, and pretty much everything outdoors. You can also catch up with him on
Twitter
,
Instagram
or
YouTube
.