You'll be able to cover more mile more comfortably and efficiently if you're wearing the right hiking footwear. But wait, there's more to think about than just picking out your hiking boots based on looks. Let's examine the four main categories of hiking boots and trail shoes.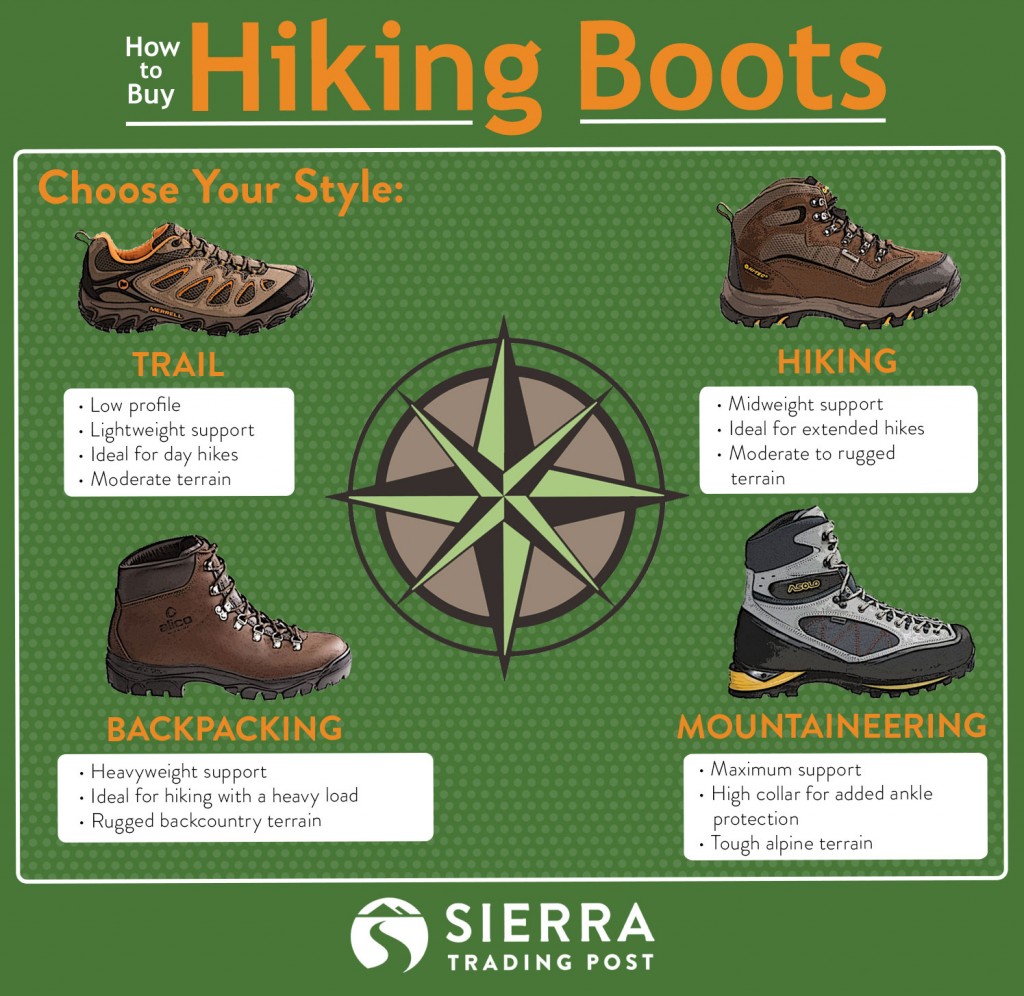 Every hiker tackles different trails and therefore you'll need to consider what type of hiking you will be doing to find the right pair of hiking boots. Here are the things you'll need to consider.
Hiking Boots Considerations


How far do you plan on hiking? - If short day hikes are your thing, you'll likely be most comfortable in trail runners but boots could be more appropriate for longer hikes.


What type of terrain will you be hiking on? - Trails with lots of rocks or exposed tree roots may require a stiffer sole like in a backpacking boot. Trail shoes are fine for well-maintained trails.


Will you be carrying weight? - The more weight you carry on your back the more you'll want strong ankle support, stiff soles, and better support.


Do you have ankle problems? - Those with previous ankle problems will want the added ankle support of a backpacking boot or even a mountaineering boot.


Will you need waterproof boots? - If you're hiking in high altitudes or planning to use the boots for snowshoeing you'll want them to be waterproof.


Now look at the above photo and see which style of hiking boots will work best for you. If you need more help making this decision, check out our
hiking footwear buying guide
.
You'll also want to consider:
Hiking Boot Fit
Breaking in Hiking Boots

Hiking Boots vs. Trail Runners