Managing your warmth on the trail can be a bit tricky; there's a fine balance between being warm enough and getting overheated. The saying, "Don't be a fool, start cool" is one many are familiar with (
if you're not, learn about it here
). Today, we're introducing a new phrase to help with your warmth management: don't be a toughy, put on that puffy.
Starting a hike on the cooler side is smart because you know you'll heat up once you get moving. But what about when you start to cool off during your hike? A rise in elevation, a decrease in strenuous activity and a disappearing sun are all chill factors to keep in mind on the trail.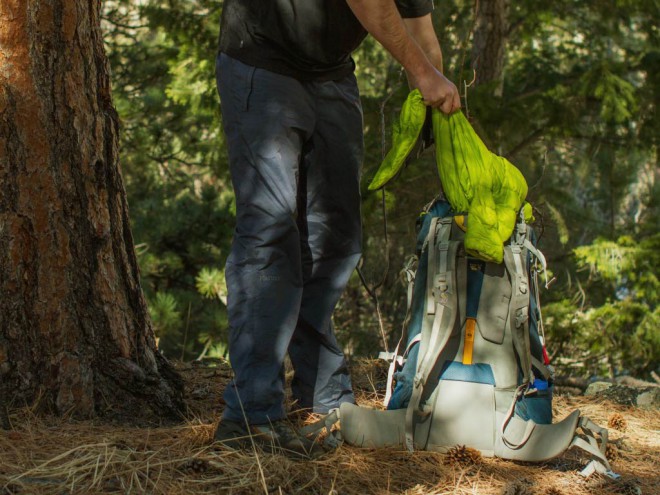 When you start to feel a drop in body temperature, don't hesitate to pull a coat or warm layer out of your pack. Doing so will help trap your body heat. The sooner you put on that jacket, the more body heat you'll capture. And the more body heat you capture, the warmer you'll be.

Staying warm on the trail is part of staying safe on the trail. Once you get cold it can be difficult to warm up, so stop waiting until you feel a chill to get out that long sleeve or down jacket. Don't be a toughy, put on that puffy!
You can see this tip and more camping, hiking and outdoor tips by heading to our
YouTube channel
.
What other safety sayings have you learned while exploring the outdoors? Share your knowledge in the comments!