A daypack is the perfect accessory for a day of exploring with all your gear in tow. With so many types of daypacks and backpacks out there, determining what type of daypack you need can be overwhelming. We break down some features to help you choose the right daypack for hiking and other types of exploring.
Daypack Size
Typically, a daypack ranges from 20-45 liters, or 1200-2800 cubic inches. The size you choose depends on the activity and season for which it's being used. A daypack for hiking in the summer only needs to be large enough to hold snacks, water, first aid, a few light layers and any other hiking essentials you like to carry. A daypack for snowshoeing in the winter would need to be larger to hold bulkier layers and extra accessories. Before buying your daypack, consider what you will use it for most and what needs to fit inside.

Daypack Hydration
Many daypacks come with hydration sleeves, meaning there is a space designated to hold a hydration reservoir and a port for a hydration hose. Some daypacks, such as
Platypus
and
CamelBak
packs, come with a hydration reservoir. Whether your pack comes with a reservoir or just the sleeve, this is important to take into account.
Hydration reservoirs
allow for hands-free hydration, which can be a lifesaver on hikes and during other activities that involve a lot of movement. If your pack doesn't have a hydration sleeve, look for one with mesh side panels so you can easily store and access water bottles.
Daypack Pockets & Gear Loops
Consider your gear and where you need to store it before buying a daypack. Having loops and a number of pockets can help you stay organized and keep often-used gear in an easy-to-grab position. Just keep in mind that hanging too much gear on the outside of your pack can result in items swinging and disturbing your stride. If you would rather store gear in your pack, look for a sleeker design that is large enough to hold all your essentials.
Daypack Straps & Padding
Many daypacks feature a hip belt and a sternum strap to take pressure off your shoulders and more evenly distribute weight. Hip belts are often padded, along with the shoulder straps and back panel. This padding offers more comfort, but it also contributes to the weight of the pack. Some minimalist daypacks feature lightweight or mesh shoulder straps, no back panel and a thin, nylon hip belt and sternum strap. These lightweight daypacks are often made from ripstop nylon and work well for day hikes. For trips that require more gear, such as backcountry skiing, a sturdier pack is a better choice.
Now that you have a better idea of what features to consider in a daypack, let's look a little more closely at what type of daypack you should buy based on how you get out and explore.
What Kind of Daypack Should I Buy?
Hiking Daypack
A daypack for hiking can be on the smaller end of the spectrum; anything from 18-25 liters should work just fine. Look for a pack with a hydration reservoir sleeve and hydration hose port. Hands-free hydration makes it easier to drink water on the move, and staying hydrated is they key to any successful hike. If the pack isn't hydration compatible, make sure it has side panels that can easily fit water bottles. Minimalist daypacks with no padding or additional pockets work well, but if you prefer more comfort and compartments go for those features.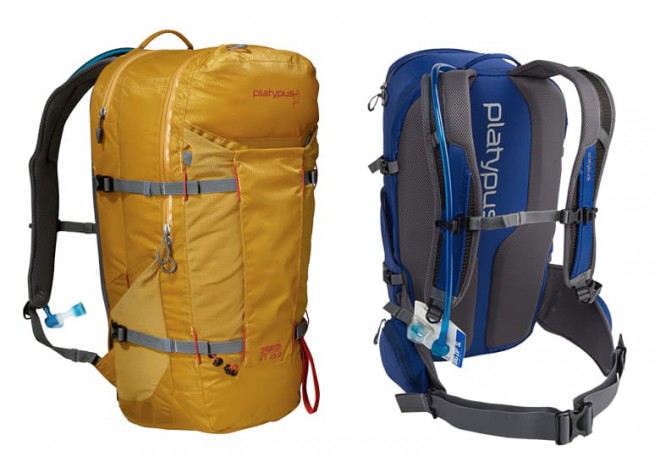 Can you use a daypack for backpacking? Yes! Backpacking packs often range from 45 liters to over 54 liters, but you can make a 30 or 35 liter daypack work. It depends on how long your trip is, how lightweight your gear is and how you can make use of outer straps and pockets.
Related:
How to Pack 14 Days of Adventure into a 30L Pack
Snow Sport Daypack
Daypacks for skiing, snowshoeing and other snow sports need to be more spacious to accommodate for extra layers and accessories. Something in the 30-45 liter range should work well. Often if a snow-specific daypack is hydration compatible, it features an insulated hydration hose to prevent water from freezing. If this feature isn't available, plan to store water bottles within the pack rather than in mesh side pockets where water is likely to freeze. Look for straps specifically designed to carry skis, snowboards and snowshoes so you can most efficiently carry your winter gear. Some packs offer ice ax loops and special compartments for helmets, goggles and other gear you wouldn't normally carry on a hike or backpacking trip.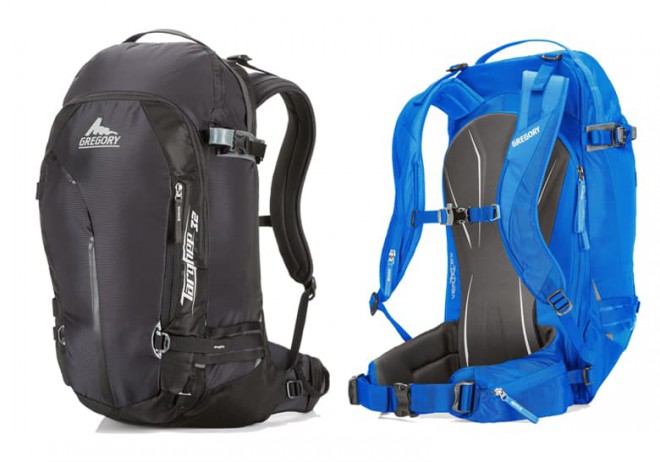 Travel Daypack
Daypacks for traveling are the perfect personal item on a plane and help keep essentials nearby around town. Look for something between 25 and 35 liters to give optimal packing space without being too large. Watch for compartments designed to keep you organized and mesh side pockets to hold your water bottle and coffee thermos. Depending on the type of travel, a laptop sleeve is another useful feature to look for. Some travel daypacks have features making them TSA-friendly, such as laptop compartments that can fully zip open and lay flat so laptops can remain in the bag. Hip belts, sternum straps and extra padding usually aren't necessary for small travel packs.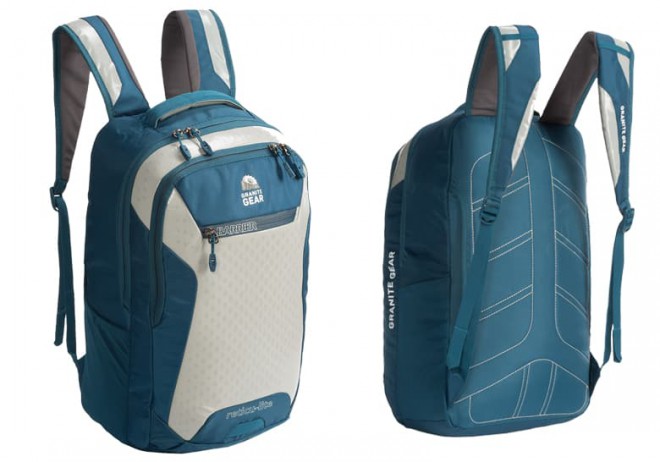 Climbing Daypack
Daypacks for climbing should fall between the 30 and 45 liter range or larger, depending on if you plan to carry your rope inside of your pack. Trad climbers might also opt for a pack on the larger side if they have a great deal of hardware to carry. Often climbing requires a hike to the crag followed by staying in one location for a long period of time. For this reason, water-bottle side pockets can easily replace a hydration sleeve. Look for packs with daisy chains or gear loops so you can easily clip shoes, a helmet an other essentials to the outside when making short trips to different parts of the crag.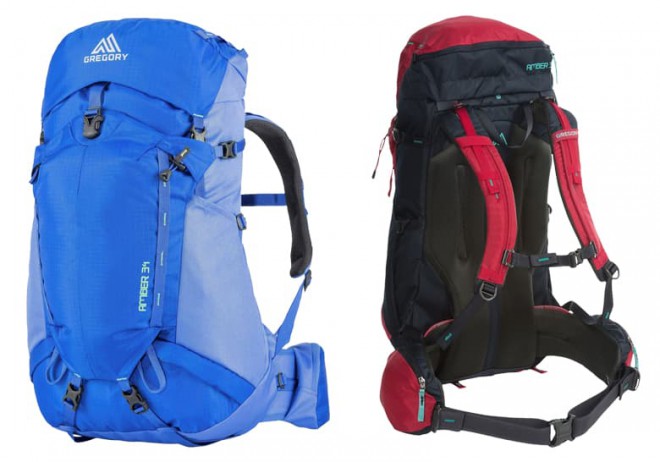 What features do you look for in a daypack?