When you picture spending time outdoors, a clear, sunny day is probably part of your vision. But sometimes it rains, and that shouldn't stop you from getting outside. Prepare yourself for wet weather with these 5 must-have items for camping and hiking in the rain.
1. Quality Rain Jacket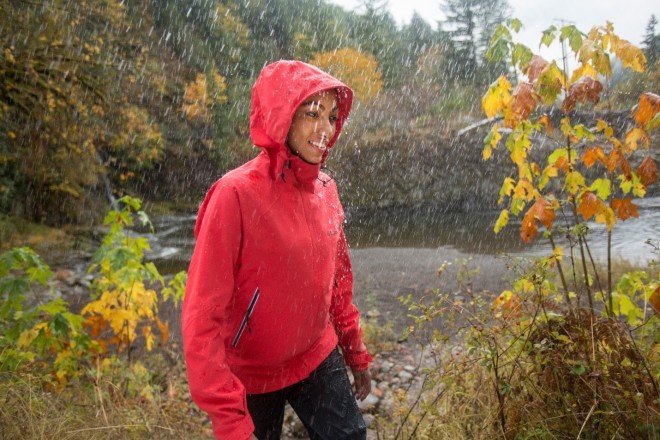 This is a no-brainer, but you should always be prepared with a rain jacket... just in case. Rain jackets don't take up much space, so it's an easy item to throw in your bag for any outdoor adventure.
Invest in a quality rain jacket
to protect you in the elements. Look for something that is waterproof and seam-sealed (has extra waterproof protection over seams and zippers to eliminate gaps). You should also make sure your rain jacket is breathable. What's the point of keeping you dry on the outside if you're getting soaked with sweat underneath your jacket?
2. Backpack Cover
Keeping your gear dry is just as important as keeping yourself dry, especially when backpacking. A waterproof
backpack
cover is essentially a rain jacket for your backpack. Some backpacks come with waterproof rain covers, but this isn't a standard backpack feature. In a pinch, you can cover your pack with a plastic bag or an extra rain jacket to give it extra protection in the rain.
3. Dry Bags
A dry bag or dry sack is basically a waterproof stuff sack. These bags are usually used for kayaking, rafting or other water sports, but they also come in handy for camping or backpacking trips when things get wet. Stuffing important items -- such as your sleeping bag, down jacket and electronic devices into a
dry bag
will ensure that they are protected from the elements.
4. Waterproof Hiking Boots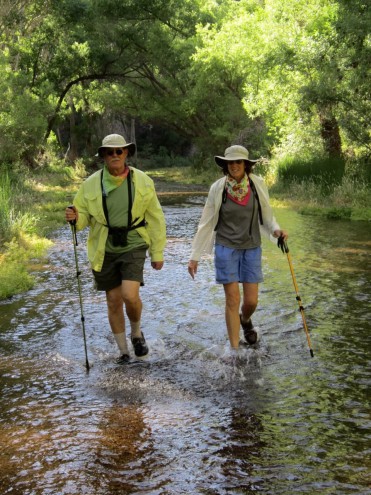 Feet are one of the most important assets for backpackers and hikers. Take care of your feet in wet conditions by investing in a pair of waterproof hiking shoes. When your feet get wet, they are more prone to develop blisters. And cold, wet, feet often lead to a cold, wet person. Keep yourself safe and comfortable by protecting your feet with waterproof shoes. Most
waterproof hiking boots or shoes
are made with Gore-Tex® or a brand-specific technology that is similar to Gore-Tex®.
5. Trash Bags
A trash bag is a simple and affordable piece of plastic that can work wonders when it comes to keeping things dry. Slip one over your pack while hiking,
use one as a make-shift shelter
, or line your backpack with a trash bag to easily separate wet and dry items. Take a look at the video for more on this trash bag liner trick: