Staying warm on winter adventures isn't that difficult but you do have to know a few basic rules of layering. Whether you're floating through some deep powder, climbing ice or snowshoeing through a wind storm, avoiding these layering mistakes can help keep you warm, dry and comfortable enough to keep going.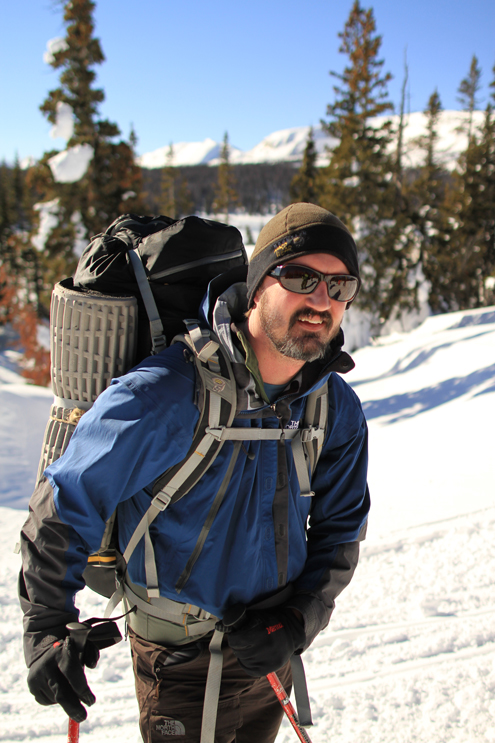 1. Too Many Layers
Believe it or not, the number one mistake outdoor adventures make is wearing too many layers. Sure, it's cold when you arrive at the trailhead but once you get moving you'll be producing a lot of heat. If you're wearing too much you'll likely start soaking your
base layers
with sweat. Wet layers aren't comfortable and can put you at risk of hypothermia if conditions change.
What to do? It's okay to start off a little chilly knowing you'll heat up but be sure to remove layers when you get hot. Don't just sweat it out and think you'll take the layers off at the next stop. It might be too late.
2. Wearing Cotton
Yep, cotton is super comfortable next to the skin in ideal conditions but cotton absorbs moisture and dries slowly. Leave the cotton at home and layer up with synthetic or
merino wool base layers
. You'll stay warm and dry in these more technical fabrics. They're worth the money, believe me.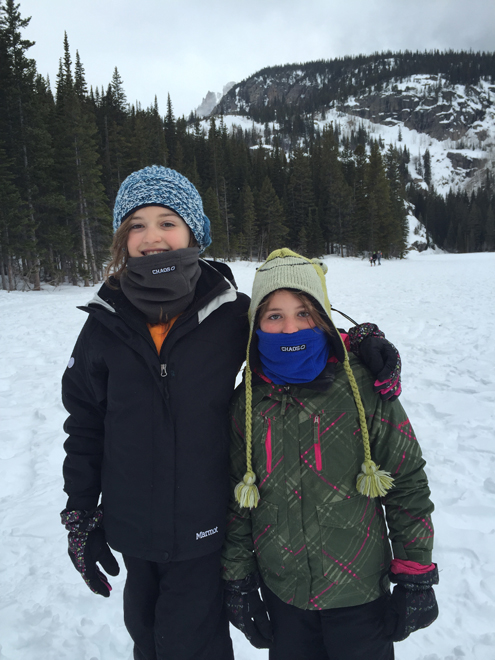 3. Forgetting Face and Neck Gaiters
You're wearing a base layer, mid layer and
outer shell
along with a warm hat and
gloves
, and you feel fine right up until that cold wind hits you right in the face. On really cold outings don't overlook something to keep your face and neck warm. I know I appreciate
a neck gaiter
while sitting on the ski lift on cold days. Don't overlook this inexpensive accessory, it can make a big difference.
4. Big, Heavy Jackets
Many people are tempted to buy one really warm jacket to stay warm. That can work well for your commute or for sitting at a football game but for outdoor adventures you'll want flexibility. If you're wearing a bulky jacket over a light t-shirt, you have no flexibility when conditions change or when you start to overheat. A system of
base layers
, mid layer and outer shell gives you options for changing conditions that one heavy jacket does not.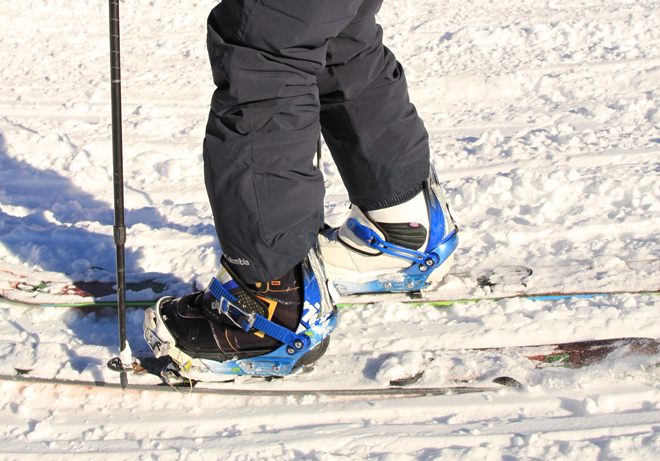 5. Non-Waterproof Footwear
Don't forget about those toes! The perfect layering system keeps your core warm but wet feet will still ruin your day. If you're planning to tromp around in the snow, wear
waterproof boots
and
boot gaiters
to keep your feet dry.
Bonus tip:
Wear
one wool sock
instead of multiple cotton socks. As described above, merino wool pull moisture away from your skin and it dries more quickly than cotton. When I worked in a ski shop I saw lots of people wearing two or three cotton socks. This will affect the fit of your boots, can cause your feet to sweat and will keep your feet feeling cold and wet. One nice wool sock should do the trick in proper fitting
waterproof boots
.
Want more layering information?
The Layering Guide
Head to Toe Winter Layering
Down vs. Synthetic