To celebrate the open spaces, trails and overall beauty that our national parks provide, this week is National Parks Week. Free admission and special events help mark this celebration of one of our nation's best ideas.
We thought we'd share some facts about national parks so you can impress your friends and get excited to explore some of this country's most pristine areas. Take a look at these extremes about the United States' national parks
Most Visited National Park
Our nation's most visited national park is Great Smoky Mountains National Park in North Carolina and Tennessee. With over 10 million visitors in 2015, this national park consistently comes out on top. Great Smoky Mountains had twice as many visitors in 2015 as the second most visited park, Grand Canyon National Park, which saw 5 million people that year.
Least Visited National Park
If you're looking to avoid the crowds, try a park that doesn't have any roads or trails: Alaska's Gates of the Arctic National Park. This national park, which is located north of the Arctic Circle, saw just over 12,000 visitors in 2014.
Largest National Park
Wrangell-St. Elias National Park and Preserve in Alaska is the largest national park in the United States, boasting 13.2 million acres of ocean, mountains, volcanoes and wildlife. The sheer massiveness of this park might make it another good choice if you're looking to avoid crowds.
Smallest National Park
Hot Springs National Park in Arkansas is the smallest national park in the United States, with just under 650 acres to explore.
(Discover secluded hikes in Hot Springs National Park.)
State with the Most National Parks
California has the most national parks in the United States with a grand total of nine. Alaska is next with eight national parks. To round out the top five (seven, actually, due to ties), Utah is next in line with five national parks, followed by Colorado with four, and Washington, Florida and Arizona, each of which have three.
Oldest National Park
Yellowstone National Park was the first national park to be established in the United States, with a birthday of March 1, 1872. You have Ulysses S. Grant to thank for signing the Yellowstone National Park Protection Act and kicking off a slew of government protected lands.
(Discover 5 Things to Do in Yellowstone.)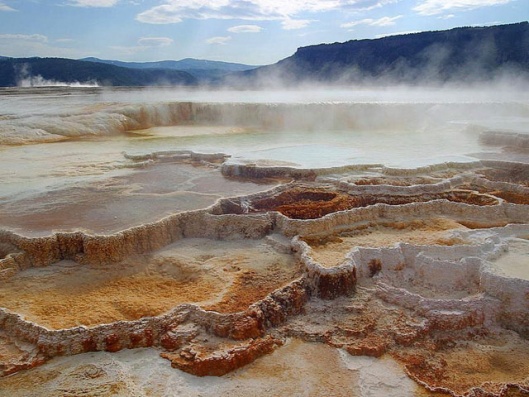 Newest National Park
The most recently added national park is Pinnacles National Park in California, which was established in 2013. This park has a number of unique features molded by volcanic eruptions, including woodlands, canyons, meadows and rock spires.
Hottest National Park
It shouldn't be a surprise that California's Death Valley is the hottest national park -- it's the hottest place on earth. A record temperature of 134 degrees Fahrenheit was recorded here in July of 1913. Aside from being hot, Death Valley National Park is also the driest place in North America.
(Discover 5 must-see spots in Death Valley
.)
Coldest National Park
Alaska's national parks take the cake when it comes to extreme colds, with Danali National Park's Danali mountain reaching an unofficial record low of minus 75 degrees Fahrenheit in 2003. While extremes like this are common in Alaska, Montana's portion of Yellowstone National Park sees the most consistently cold weather, with an average January high hovering around 9 degrees Fahrenheit.
(Discover 5 reasons to visit Yellowstone in the winter.)
National Park with the Highest Point
Danali National Park in Alaska has the highest peak of all 59 national parks. The park's Denali peak rises 20,310 feet above sea level, which is the highest mountain peak in North America.
National Park with the Lowest Point
Florida's Biscayne National Park has the lowest overall elevation, with Totten Key and Old Rhodes Key rising a mere nine feet above sea level. But Death Valley National Park's Badwater Basin in California is North America's lowest point, standing 282 feet below sea level.
Did you learn anything new? What national parks facts do you find interesting?