Nothing is worse than getting your feet soaked on a hike. When you step in water just higher than the top of your waterproof boots you're sure to have wet socks and an uncomfortable day. You can avoid this problem by following this simple tip to measure how deep the water is.
Simply place your trekking pole next to your hiking boots and make the height right on your poles. You can simply use a marker or any other way to leave a permenant line at your boot height. When you reach a water crossing, simply place the trekking pole in the water and make sure you have plenty of room to keep your boots dry.
This tips is pretty straight forward and easy but for just a few seconds of effort, you can save yourself a bunch of pain on the trail. Try it. It's easy.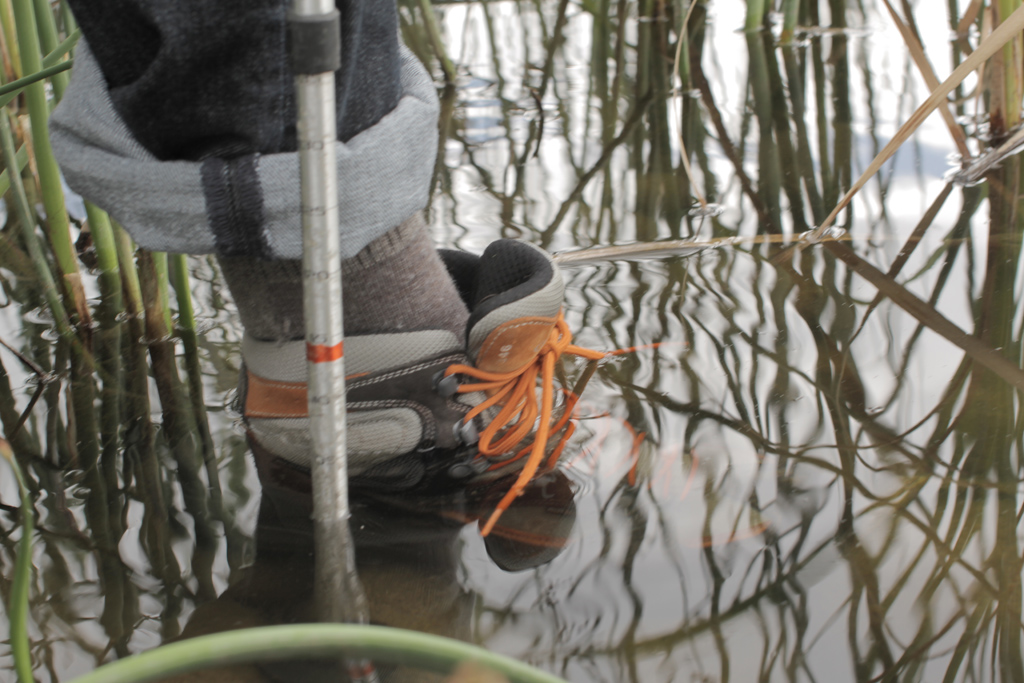 What do you think of this TrailTime Tip? Wil you try it. Let us know in the comments below.