There is a reason I keep coming back to Zion National Park. The almost surreal, red-rock formations found in this park are simply mind-blowing. Here are five reasons you should come and see for yourself.
1. The Massive Scale, Observation Landing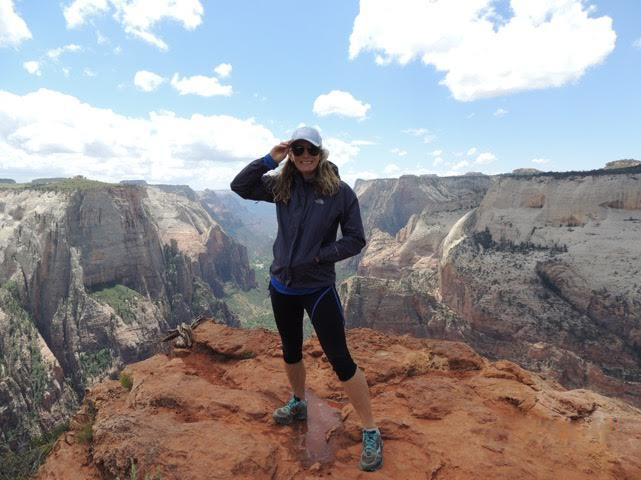 With its twisting canyons, switchbacks, elevation and grandiose vistas of the stunning Zion canyon carved by the Virgin River, this is one of my favorite hikes of all time. The massive scale that opens up as we climb up and in and around the walls of the valley make me step back, and pause, and experience that incredible feeling of awe.
2. The Weeping Walls, Emerald Pools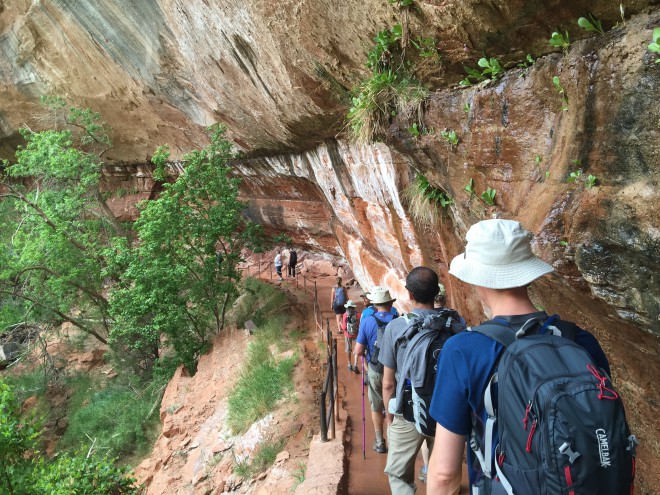 Springs of water seeping out of the soaring walls of Zion are dotted throughout the park. Two most notable in Zion National Park are the easily accessible Weeping Rock Trail and the Emerald Pools Trail, which meanders along the Virgin River. Loads of wildflowers and green plants cling to the walls, creating a lush contrast to the dry, red earth.
3. The River That Rises, The Narrows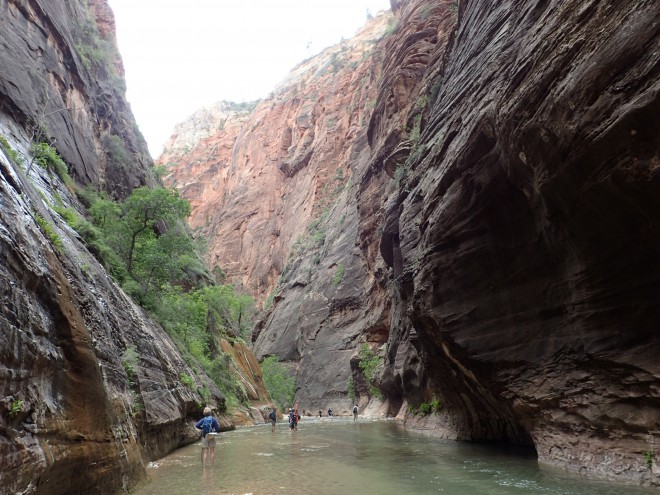 There's no fooling with Mother Nature when it comes to the moods of the Virgin River in The Narrows. Watching the forecast is key for any chance of flash flood while hiking this trail. In that there is also is huge excitement from the unusual experience of trekking through ice-cold water deep into a lost canyon.
4. The Hidden Canyons, Hidden Canyon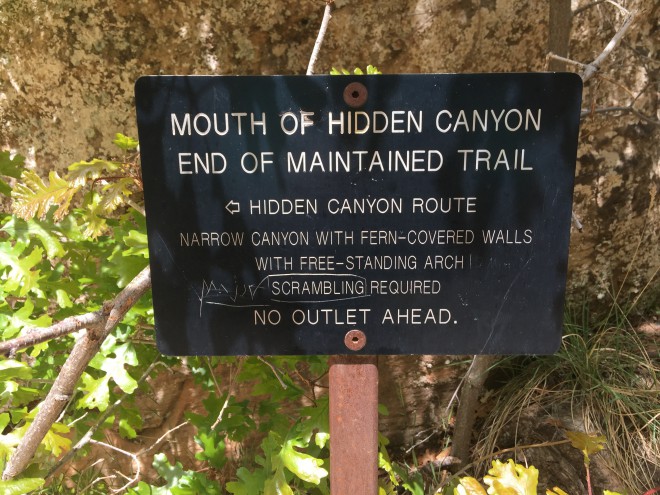 Zion National Park has twists and turns and spaces that are secret and mysterious to those daring enough to do some exploring. The aptly named Hidden Canyon even has a sign that basically says, "Yup. Go for it. Enter and scramble away at your own risk AS YOU ENTER INTO THE UNKNOWN..." And I feel as if I'm about to end up in an episode of the 1970s TV show "Land of the Lost" with the terrifying Sleestaks popping out of the cracks.
5. The Adrenaline Rush, Angels Landing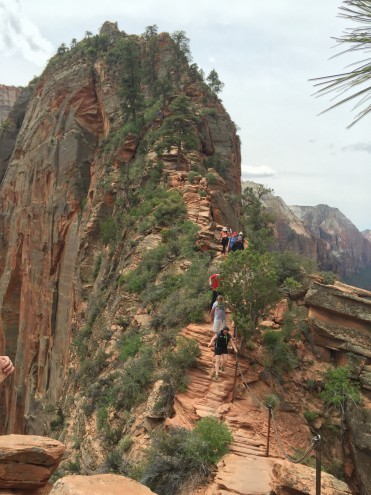 World famous for it pin-needle trail on which you literally cling to safety chains along a half-mile ridgeline with massive drops on either side, Angel's Landing is a full-on adrenaline rush for hikers. Hiking legs first get tested with "Walter's Wiggles," a series of 21 steep switchbacks. These lead to the final push, where extraordinarily careful and precarious clamoring is required to the reach the towering Angel's Landing summit.
Mind-blown? Me too. Over and over. See you there.

*All photos courtesy Annie Yearout
Like this post? Take a look at these!
5 Reasons Yosemite National Park Will Blow Your Mind
Arches National Park - 5 Arches You Should Not Miss
5 Must-See Spots in Death Valley