Nothing puts a damper on a backpacking trip quite like wet weather. Rain, mist, snow or even just high humidity can make your trip soggy and miserable. Not only do these conditions affect your comfort and mood, but they also affect the weight and performance of your gear. We have a few suggestions for how to dry out efficiently on the trail so you and your gear can stay protected.
The best thing you can do to prevent mildew from forming and to lighten your load is to dry off any wet gear before packing it into your backpack (a quick-drying
camp towel
usually does the trick). But unfortunately, it's hard to dry your gear if it's still raining. And depending on how much of a downpour you suffered through, a towel might not be enough.
To really get your gear dried out, you need to harness the power of the sun (assuming it comes out at some point during your trip). When the clouds clear up, take a break from backpacking and lay your things out to dry in the sunshine.
Dry out efficiently by optimizing the time you spend drying your gear.
Not sure what to do with yourself while your gear dries? Take a look at these recommendations.
Tend to Blisters and Hot Spots
Taking care of hot spots or blisters is especially important in wet conditions. Take some time to
tend to your feet
during this necessary break from hiking.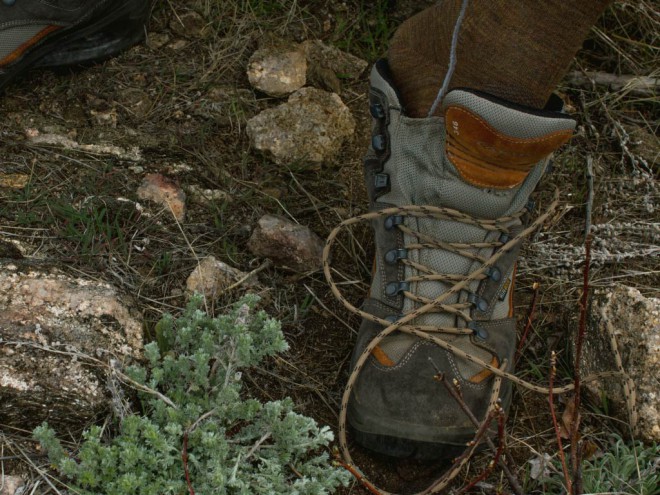 Take Your Shoes Off
Even if you don't have any blisters bothering you, it's still a good idea to take your shoes off during a long break. If your shoes and socks are wet, let them dry out with your other gear while you give your feet some much-needed fresh air.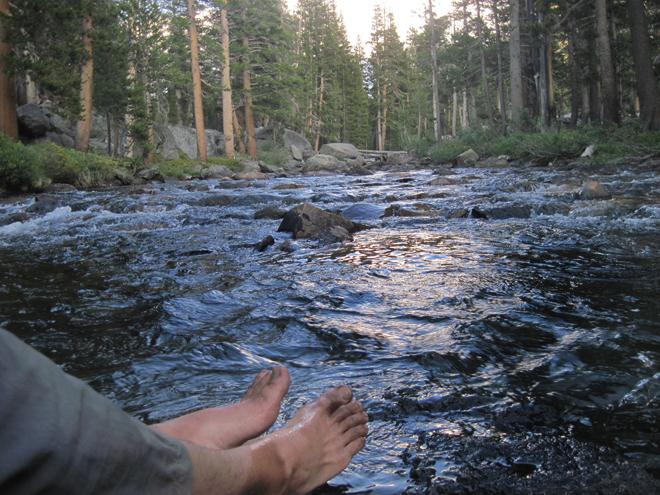 Build a Fire
If you are in an area that allows fires, build up a small flame to help move the drying process along. This will feel especially nice if it's still a little damp outside or if you are trying to shake a chill you caught while hiking in the rain. Just be sure not to let any embers eat through the gear you are drying out.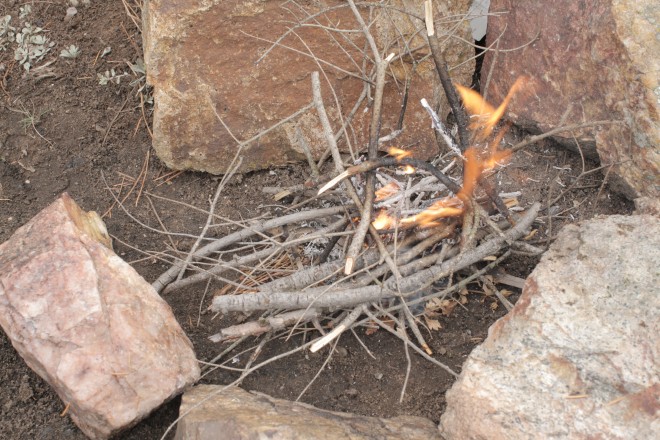 Make a Meal
Cooking and eating a meal while your gear dries will help you get re-energized and keep you safer at camp later on. By preparing food away from where you set up camp for the night, you are keeping all of those yummy scents away from your campsite. This will make it less likely for bears and other unwanted wildlife to come sniffing around camp while you sleep.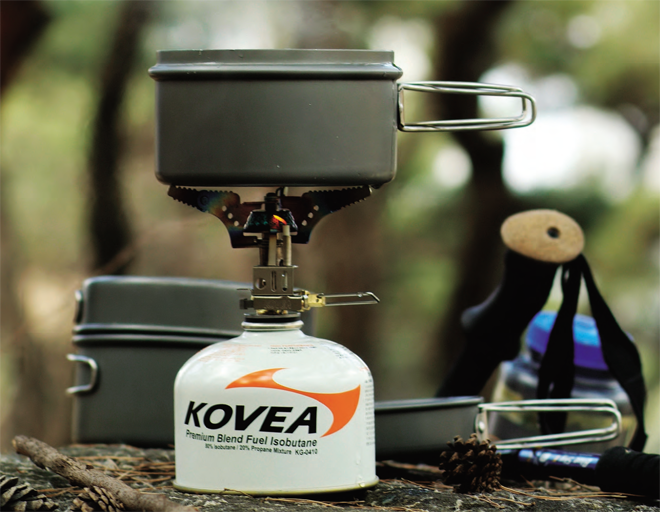 Take Care of Basic Chores
Although considered a retreat from everyday life, backpacking still comes with a to-do list. This list often consists of basic needs, but it's still filled with tasks that need to be done. Use this time to take care of these things. Filter water, make packing adjustments, clean dishes or utensils you had to pack in a hurry. If you've stopped in a scenic spot, snap some photos or simply relax and take in the view. After all, that's why you're backpacking, right?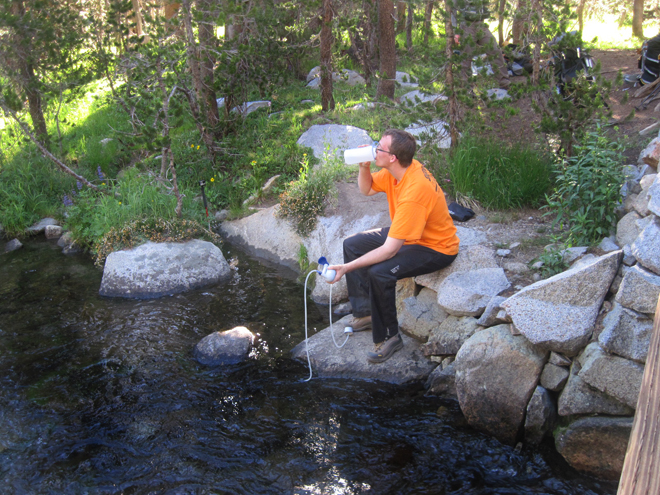 How do you handle getting wet on backpacking or camping trips? Share your advice in the comments!