The right hiking clothes offer protection from the elements and comfort on the trail. If you're wondering what to wear hiking, keep an eye out for these features.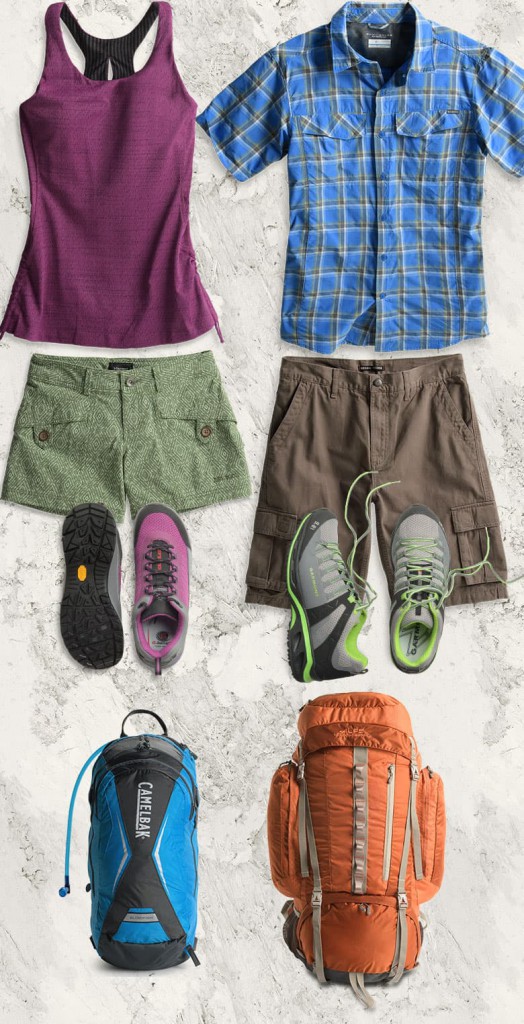 1. Moisture-Wicking Capability
Whether from the sun or the workout, hiking is often a sweat-inducing activity. Look for hiking clothes that are breathable and have the ability to wick away moisture and perspiration. This is especially important for backpackers, campers and anyone who will be in the same clothes once the temperature starts to drop. Clothes made from fabrics that hold moisture, such as cotton, can cause you to become dangerously cold once the sun starts to set. Lightweight, moisture-wicking layers are best for hiking.
2. Sun Protection
Some hiking shirts and hiking pants are made from fabrics that offer protection from the sun. Look for clothing with a UPF rating to give your skin that extra protection. Ratings range from 15 to 50+, with higher numbers offering a better quality of protection. To learn more about how UPF works,
read this blog post
.
3. Convertible Features
Conditions while hiking have a tendency to change frequently. Long, full-day hikes and trails that lead to high elevations result in temperature swings. This is where convertible hiking clothes come in handy. Look for pants and long-sleeve shirts that have loops and buttons, allowing some simple rolling to transform a warm hiking outfit to capris and three-quarter sleeve shirts. Zip-off convertible pants allow you to go from pants to shorts and back again without the need to pack extra clothes. Aside from giving you options on the trail, convertible hiking clothes give you more bang for your buck with two-in-one pieces of clothing.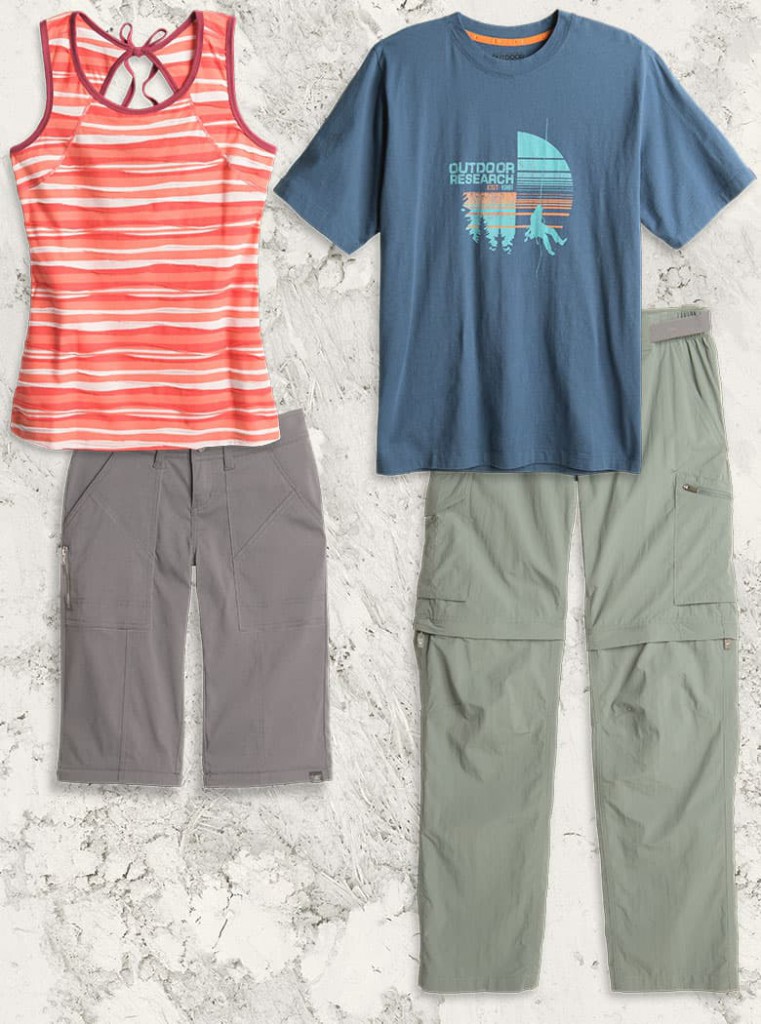 4. Water Protection
Having hiking clothes with the ability to protect you from wet weather is key to safety and comfort. Look for water-resistant shirts and hiking pants to avoid becoming completely soaked if the weather turns south. The real protection will come from a waterproof rain jacket, which you should always add to your pack for even the slightest chance of rain. You can also purchase waterproof pants to slip over hiking pants if conditions are supposed to be especially soggy.
5. Abrasion Protection
Some people enjoy hiking in athletic pants and shirts, which can make for excellent hiking attire. But if parts of the trail wander through thick forests and vegetation, you'll be better protected by more-durable fabrics. Hiking pants and button-up shirts are often more abrasion resistant than yoga pants and running tops.
By investing in hiking clothes with these features, you'll be better prepared for your next hike. Shop our selection of hiking gear to find the features you need at the prices you want!