The beauty of wintertime hiking can't be denied. There's something about bright white snow, green pine trees and clear blue skies that rivals any summertime vista, even if the temperature isn't as hospitable!
Getting outside during the winter, especially if you're planning on going for a hike, does require some preparation and precautions that you wouldn't have to make during warmer months. Fortunately, all it takes is some forethought and time to make sure your winter hikes are just as fun as your summer ones. Here are some tips for staying safe, comfortable and happy during your wintertime hiking adventures.
Footwear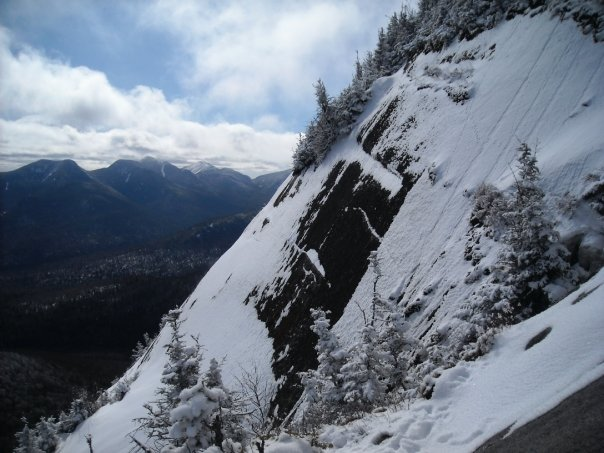 It goes without saying that the trail runners or sneakers you prefer to use during warmer months probably won't cut it during the winter, unless you're hiking in Florida. For those who find themselves in a more snowy climate, proper footwear is essential. Boots should be waterproof and fitted so that you are able to wear a thick, wool (not cotton!) sock without restricting blood flow. An overly tight shoe will quickly cause circulation problems. Take a hint from skiers if you have a tendency to get cold feet; use foot warmers that adhere to the ball of your foot for extra warmth, and throw a pack in your bag just in case.
Beyond your actual footwear, make sure you have the right accessories to strap onto your feet. Snowshoes will be required on any trail that has deep snow and hasn't been packed down, or if it has been packed down but the temperature has warmed much. On a more stable trail that has been packed, microspikes or crampons, depending on the grade, are a must, unless you like slipping all the time!
Layering
Layers are important during the summer, but they are life-saving in the winter. Hiking in the winter can mean your heart rate and temperature rises so much that you only need a light baselayer while you are moving, even in very low temperatures, but that will change very quickly once you stop. Pack multiple layers of quick-drying fabrics so you can stay comfortable no matter what your pace. A good bet is to bring along a quick drying, close to the skin baselayer made of synthetic or wool material, a thicker layer of fleece, synthetic or wool for insulation, a down jacket and a waterproof windbreaker. Thick, high quality hats, socks and waterproof gloves are also important to have, and if there's a chance anything will get soaked, make sure to bring extras.
Nourishment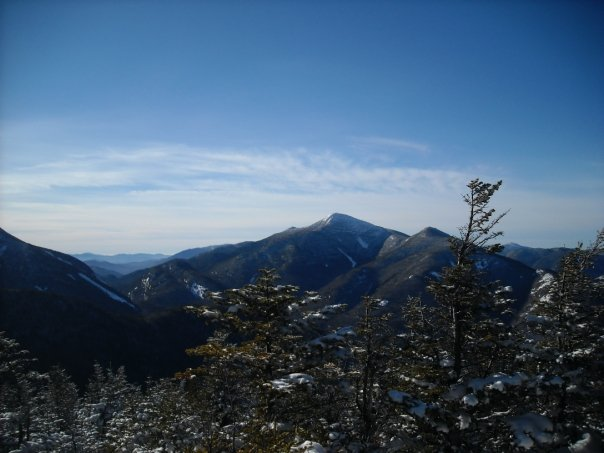 Like in extreme heat, extreme cold can often suppress the appetite and thirst reflex. But, moving through snow burns calories fast, and your body also has to work harder to stay warm. You may not expect to sweat much, but you probably will, so hydration is also key. Bring plenty of water and high calorie snacks, and keep in mind they will freeze! A good trick is to use a thermos or insulating sleeve for your water bottle and to turn the water bottle upside down, as it will freeze from the "top" (now bottom), leaving you able to drink what hasn't frozen. (Remember, any water tube to a hydration bladder will also freeze!) Cut up those Snickers bars before packing them up, because they'll be rock hard a few hours in!
Preparation
Roads that lead to more remote trailheads will be closed in the winter. Sometimes they'll be opened but a lot less maintained. Know where you are going ahead of time so your easy half-day hike doesn't turn into a full-day slog along a closed road. It's a good idea for those new to winter hiking to start with a hike they have done during the summer and are familiar with, as snow and weather can make trails and wayfinding harder to discern. Better yet, do a hike you're familiar with, with a partner you know. Experimenting with solo trips when you're just getting started at winter hiking isn't the smartest way to go.
Bonus Tips
If bringing your dog, check for icing on his paws. If he's not sporting a luxurious coat, consider purchasing one, and don't overtax him; hiking through snow is tiring for pups too! Check out this blog post on snowshoeing with your dog for more tips like this.
Know how to fix your equipment before you step out the door. A crampon that won't attach to your boot is going to get really annoying, really fast!
Bring safety gear, and don't rely on your phone. A first aid kit is always a must, and your phone's battery will die a lot faster in cold weather. Keep it close to your body to keep it warm.
Don't be a hero. If you set out to hike a certain number of miles but weather is rolling in or you realize you didn't bring the right equipment, turn around.
Gear Up to Explore Snowy Trails
Baselayers | Outerwear | Snowshoes | Hiking Snacks | Cross-Country Skis | Socks | Hand & Foot Warmers
Where are your favorite winter hiking spots?