It's never too early to start planning your family trip to a national park. You can make your children feel like an even bigger part of the adventure by letting them help you plan the trip. This year is an especially great time for 4th graders to visit national parks, as they've been granted free access to all national parks, national forests and national wildlife refuges.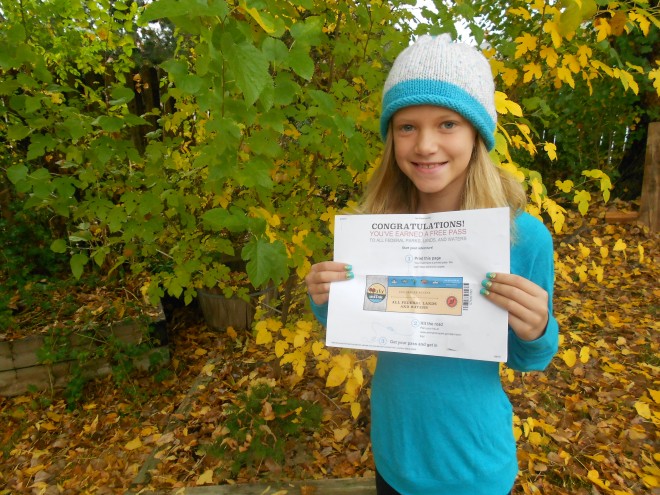 During the 2015-2016 school year, every 4
th
grader in the United States can
download a free pass
to federal parks, lands and waters. This is a White House initiative to encourage 4
th
graders and their families to visit our national parks and experience our country's rich national treasures.
The pass is valid from September 1, 2015 to August 31, 2016, so there is plenty of time to plan a trip and go exploring. Even if you don't have a child who qualifies for the free national parks pass, visiting preserved lands is a great way to spend time together.
Whether you live close to a park you'd like to visit or want to take a road trip across the country, here are seven ways to get your child involved in the travel planning.
1. Choosing Lodging
Will you be camping, staying in a hotel or visiting friends and family? A 4
th
grader is capable of searching the internet for 'Camping near
Yosemite National Park
' and evaluating the options. This is a great opportunity to discuss budget and amenity preferences. They can make a pros/cons list of the various options (swimming pool, free breakfasts, close to trailheads) and then prioritize them according to your family's travel needs.
2. Navigating Maps
Looking at a map is an opportunity to talk about direction, distance, parts of a map and different kinds of maps. Along the way you might need a road map for the drive, a hiking map for the trails and a campground map for the site selection. Feel free to highlight liberally. Just mastering the challenge of 'finding yourself' on a map is a great lifelong skill. If your 4
th
grader is artistic, they can try making their own map and add labels that are important to them. "I caught a fish here." Or "This is where we saw the moose."
3. Finding Ranger-Led Programs
Every National Park has a plethora of programs that are kid-friendly. Your 4
th
grader can check the schedule ahead of time for the
Junior Ranger
programs and other Ranger-led activities. Rangers are a wealth of knowledge and love to answer questions. Depending on the park you select, there might be programs about Native Americans, wolves, fossils, Civil War history or volcanoes.
4. Signing up for Tours
Be sure to sign up for tours ahead of time if possible because they really expand the visitor experience and make amazing memories. Imagine being able to climb through actual Anasazi cliff dwellings in Mesa Verde National Park or see alligators up close and personal on a tram ride in Everglades National Park. Participating in activities like these is much better than just buying the postcard!
5. Using Visitor's Centers
Each National Park has a Visitor Center (or several) that offers educational experiences. Many times there are movies, dioramas, self-guided tours and help desks where your 4
th
grader can learn more about their interests.
6. Making Packing Lists
Once you have selected a park, it is time to make a packing list. Your 4
th
grader can research weather, consider outings and decide if they need snow pants, swimming suit, rain coat or water shoes. Take a look at Sierra Trading Post's
family camping checklist
to make sure you don't forget anything!
7. Researching National Parks through Books
There are many national parks, each with their own history and reason for being important to our country's past and future. Here are a few books that our family has discovered that 4
th
graders will enjoy.
Whichever National Park you choose to visit, you'll have a great time and by having your child help with the planning; they will learn even more from the experience. Happy Trails!
What family trips do you have in the works? Are you planning to visit any national parks? Let us know in the comments!
*Featured image photo by Loco Steve. This image was modified.