On our first trip as a family of three, our one-year-old meandered around camp like she owned the place. She dabbled in the creeks, pointed at the birds and examined every bug she could find. It was an awesome experience for us all and it showed us that multi-day adventures with small children aren't just possible, they're AWESOME!
Here are some tips on keeping your baby or toddler protected from the elements that have made our multi-day wilderness family adventures more fun.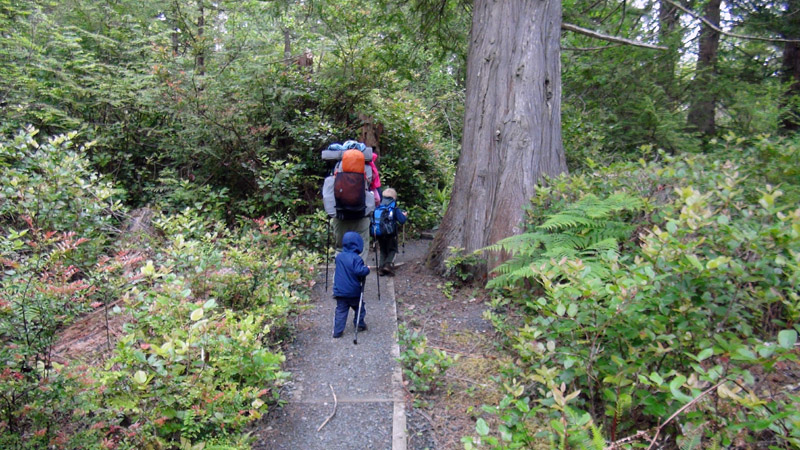 Leaving the kitchen sink behind
Kids need stuff and you'll have to carry it. It's just a fact. Whether it's a change of clothes, diapers, snacks, food or water, it's going to take up space and it's going to add a few pounds to your pack. This is all the more reason to learn about and invest in lightweight, high-quality gear so you can do more with less.
We're not talking about splurging thousands of dollars on gear, we're talking about making some careful choices that will enable you to do more with less.
Tents and Sleeping
There are many lightweight, easy to setup backpacking tents that have plenty of space for your young family. They won't add a ton of weight either! We fit our family of six comfortably in a
Big Agnes
four-person tent. It weighs in at less than 6 lbs as well! This will probably be the most expensive thing you buy, but it will keep you safe, warm and dry and it will last for years.
Do you need an extra
sleeping bag for kids
?
Many parents worry about their infant or toddler getting cold at night. I say, put them in your
sleeping bag
! Whether you're putting one child with each parent, or zipping 2 bags together and placing the baby between the both of you, there's usually plenty of space in the bag for a child to slip in with you. On top of your peace of mind, this approach has the extra benefit of saving the weight and space of carrying an extra bag.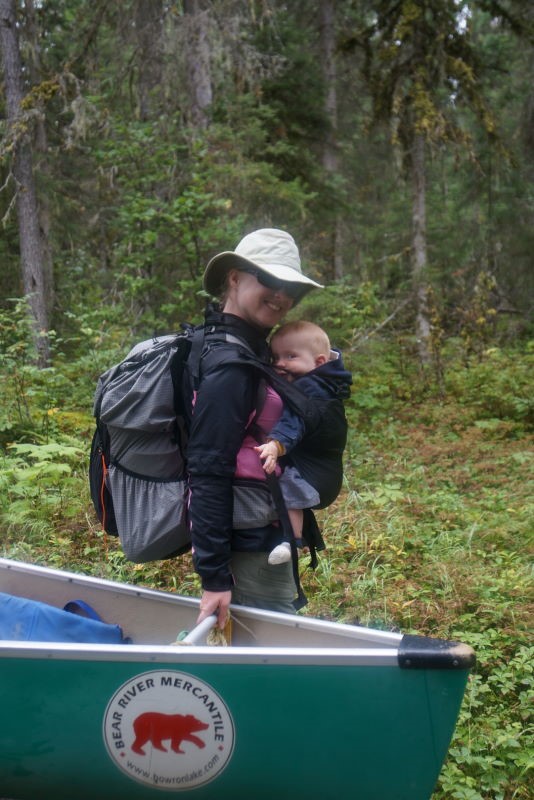 How do you Carry a kid?
There are two approaches to carrying kids: A front carrier and a
back carrier
. There are countless options for both setups, both have positives and negatives:
A Case Backpack Carrier Pros


It doesn't obstruct your arm motion like a front carrier


Much cooler than having a baby snug against you in a front carrier


The child gets a better view


It has a frame for better weight distribution


They can come with bug and sun protection


Some models have a daypack or storage pocket


A Case for Front Carriers


You can carry a backpack as well


You can attend to your child more easily


Front Carriers pack down when not in use


As a family of 3 (1 child) we opted for a backpack carrier, with me carrying the lion's share of the gear. As a family of 4 the necessity of carrying all that gear made us opt for two front Carriers so we could both carrier
60-70 liter backpacks
.
Whichever you choose, we recommend
trekking poles
to add stability and take some weight off your back and legs.
Wise Clothing Choices
A comfortable baby is a happy baby, so make sure you take care of your little one's basic needs. Check the forecast and prepare for the basics: Sun, rain, heat, cold and bugs. We have one dedicated set of "Adventure Clothes" that only comes out for adventures. This ensures we're ready to go and that this more expensive gear hasn't been destroyed at the local park.
Your first concern will probably be the sun. A wide-brimmed hat, sunglasses, lightweight pants and a long sleeve lightweight shirt will be your best defense. It means you won't have to apply as much sunblock (don't forget it) and if the shirt is a tight-weave "Bug Proof" top, then you won't have to worry about bug spray. Avoid cotton as it's heavier, it doesn't dry well and it's bulky. Something synthetic is ideal. We always keep a look out for deals on
Columbia kids clothes
as they offer great performance at a reasonable price.
Rain is your next factor. Make sure that your
rain jacket
is more than just a windbreaker. We prefer a rain shell to a jacket that is insulated. They dry more quickly and allow better temperature regulation. Our favorites are
White Sierra's
Trabaggon
jackets
as they pack into their own pockets. A good pair of rain pants may be hard to find, so if you're struggling, try getting a waterproofing spray and apply it to a regular pair of pants. It'll help restore your rain jacket's waterproofing as well!
For temperature use layering. A Lightweight top, followed by a
fleece
, and then a thicker fleece, if it's really cold, should keep your kid snug as a bug in a rug. Add the
rain jacket
for extra warmth. The same approach applies for
base layers
. Oh and if you need it, a second set of base layers can double as PJs.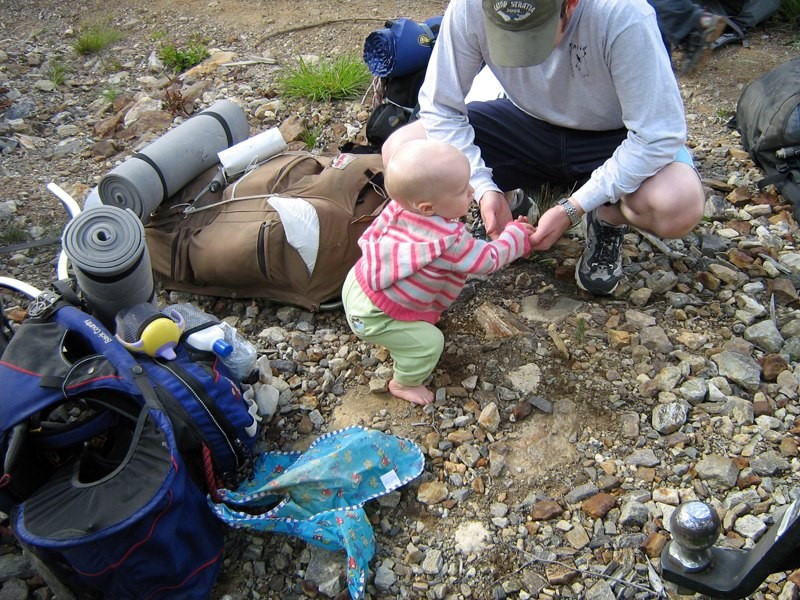 The Bugs!
There's always the debate about whether or not to use bug spray on kids or if kid-safe bug spray even works