When you head out with friends or family for a weekend in the wilderness, you want to find a campsite that is safe, fun and perfect for making memories. You want to find the perfect campsite. To do that, there are a few things you should consider. Here are the basics on how to choose a campsite for a group of people.
How to Choose a Campsite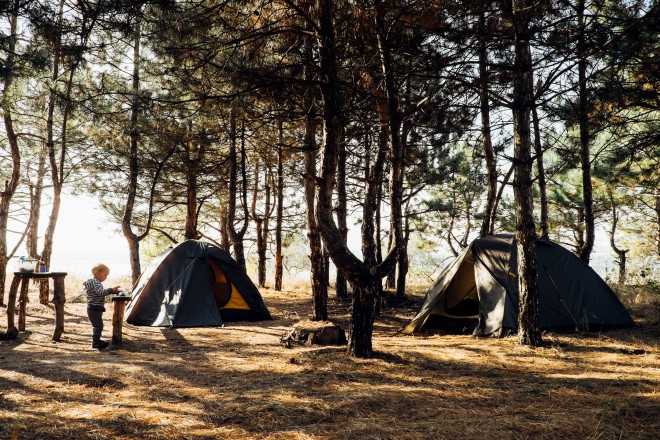 1. Pick a campsite that offers plenty of activities for everyone to enjoy. Consider a site next to a hiking trail system, next to a lake or river for fishing, or any other activity that the family enjoys.
2. Consider the view. Most people want a campsite with a beautiful view of mountains, rivers, rock formations or other places of natural beauty. Remember, while a wide open view is nice, you will probably want some trees for shade in your campsite.
3. Do you want to camp next to the car or have a walk-in campsite? Being close to the car is convenient for a lot of families but if you have to walk into your site you may have more privacy.
4. Consider the availability of firewood. Some campsites have plenty of firewood for gathering, some campgrounds sell firewood and other will require you to bring your own.
5. Make a reservation. Check ahead for campsite availability and make a reservation for a popular site.
6. Check for fire bans or other rules for a campsite before you arrive. If fires aren't allowed you'll want to plan ahead for other nighttime activities or head to different areas where there may not be a fire ban.
Keep all of these things in mind when planning a camping trip for a group of people -- whether family, friends or both. If you follow these suggestions, you'll find the perfect campsite.