I love putting the miles in on mountain trails and that's why I remember the day when my son didn't want to be strapped to my chest on hikes anymore... it was a hard day. I had to sacrifice miles in the beginning, but I quickly discovered some ways to get my toddler to go farther than I ever believed possible.
The number one rule for getting kids to do anything is to keep it fun for them. While I'd love to say that every kid has a blast trying to be a world-class hiker, that isn't true. They want to go outside to play, and hiking doesn't count as play to them. While keeping that in mind, here are the ways you can turn hiking into play.
#1: Soccer Ball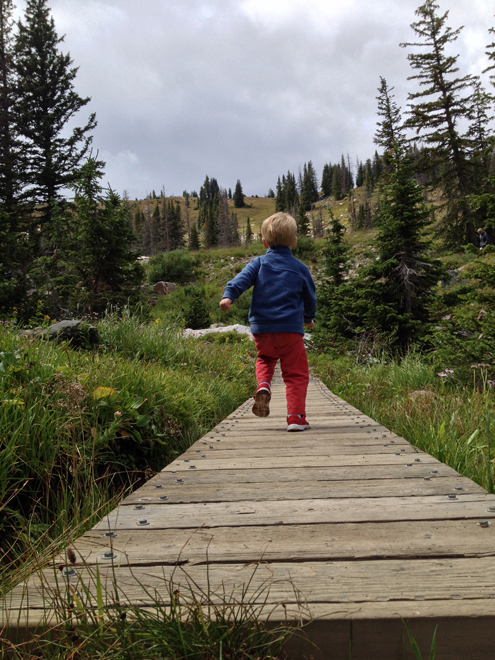 When my son was 2, I would bring his soccer ball along and plan to hike in a fairly flat area. We would take turns kicking the ball down the trail. You wouldn't believe how fast he moved to catch up with the ball to kick it again. The game doesn't work forever, but it was a game changer for me. Obviously there are a few things to consider: Be sure to pick the ball up before any big hills, water, or any other potential hazards.
#2: Water Play
I like spending a few extra minutes to find a trail that crosses a creek multiple times. I've found that kids love water and the statement, "Let's see what the creek looks like up ahead" can be enough to get kids moving. To take it to the next level, I let my son bring a small squirt gun that he can fill up at each crossing. We stop, fill the gun up, have a quick water fight and then move to the next crossing. Not only is this fun for him, but it's fun for me too!
#3: Strider Bike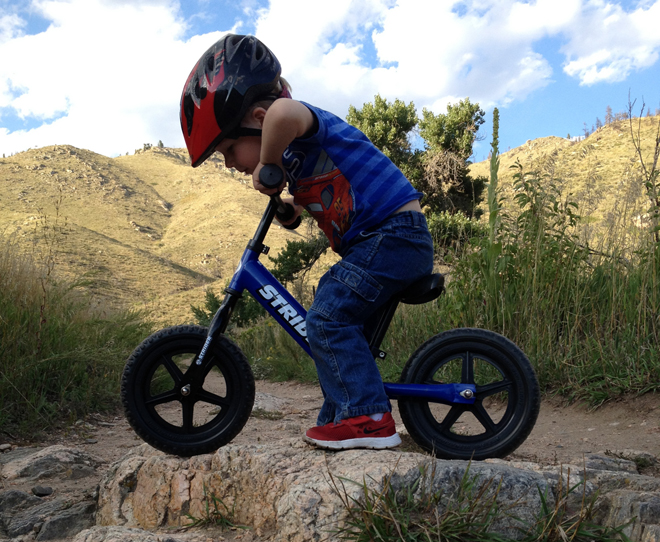 The most recent game changer for hiking farther with my son is the
strider bike
.
I had heard great things about the bikes, but I was skeptical. I threw it in the car one day and let him ride it on the trails. He was picking up his feet and balancing the first time he rode it. Not only was I impressed by how fast he was picking up riding a bike, I was impressed with how fast he was going and how far he went. Again, you need to take the following into account: Start with an easy trail that's flat. You'll also want to do your research and make sure that bikes are allowed on the trail you want to hike.
How do you encourage your young kids to hike?