Summer might be nearing its end, but the adventures don't have to stop just because the weather is cooling off. Fall camping is a great way to get outside and continue making fun memories. Usually in the fall, we find campgrounds and hiking trails are less crowded, the autumn leaves are amazing, and there are definitely fewer mosquitoes. And because warm kids are happy kids, here are a few ways to keep them warm during fall camping trips.
Most importantly, remember, layers are your friend. Cotton is not. Great materials include wool, silk and synthetics (usually any material starting with 'poly'). Fall weather can vary by 40 to 50 degrees from sunrise to sunset, so always be prepared to throw on a jacket, or take one off any time of day. (Read our
buying guide on layers
for additional information.)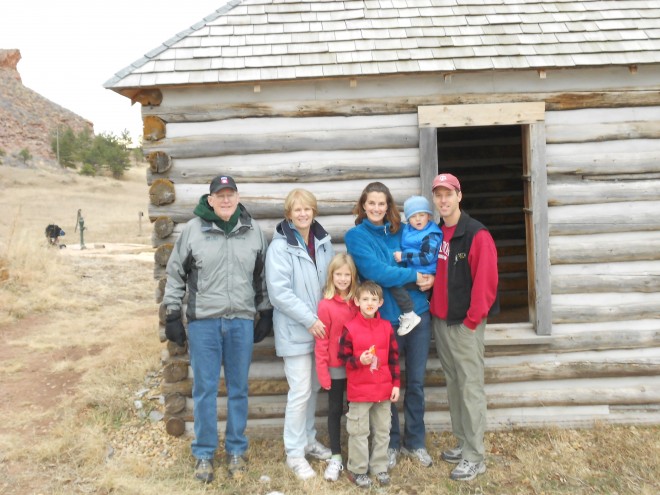 Staying Cozy at Night
At night, in the tent I start the kids off with their
pajamas
, and then throw on thick socks. Over the top we'll add a fleece pull-over and then if we really need it (and one time we really did) their winter jackets. Also, because their heads are the only part that sticks out of their sleeping bags, I have winter hats and mittens ready in the tent pockets so I can find them easily in the middle of the night if needed.
On the coldest nights, I've been known to tuck my littlest one in next to me in my own sleeping bag. Sharing body heat helps keep everyone cozy and happy.
Speaking of
sleeping bags
for children, choose one filled with down or a quality synthetic material. In my experience, if a sleeping bag has any sort of cartoon character decorations, it is meant for indoor slumber parties! And if you're going to be camping a lot, feel free to invest in a worthy adult sleeping bag for them, no sense in buying that item twice, unless you have a large family and can hand the junior bag down to the next child easily. If a bag feels too long for a child, a large rubber band or cinch cord around the bottom takes care of the extra space.
If the Weather Turns
Here in Colorado, weather can change fast and unexpectedly. We always keep a backpack with extra layers and a
raincoat
handy for those afternoon rainstorms. Staying dry is key, so if isn't possible outside, we've been known to head to the car or the tent if we have to.
Games that don't take a lot of space come in handy here. UNO, Pass the Pigs, Yahtzee... we've played them all while snuggled together in a tent in the rain. In the worst case scenario, we have even been known to head to the closest town for donuts and hot chocolate. A quick drive with the heat on full blast gives everyone a chance to warm up and we'll throw all the wet
mittens
on the dashboard heater.
When to Call the Game
There isn't an exact temperature or wind chill formula to use, but usually a quick look in their eyes or at the color of their lips will tell you if it is time to pack up and head home. There is no shame here. Lessons in toughness can be saved for the tween and teen years. Camping with young children should be a positive experience. Cold and whining children (or adults) are not fun to be around, and we want our kids to love camping, not dread it.
I hope you enjoy your fall camping experiences as much as we do and let me know if you have other tips that vary from your summer adventures.