If you have a young biker who has already conquered the sidewalks in your neighborhood and empty parking lots, maybe it is time to try some mountain biking trails. When we moved our kids out of our cul-de-sac and off the paved bike paths, we made sure the process was gradual and felt safe for them.
Our goals were to have a positive experience and return home with skin and bike parts intact. Ginger Rosenbauer, owner of
Trailcraft Cycles
which specializes in mountain bikes for children offers, "It is important to know your child's personality as you ready them for trail riding. Some children are daredevils and some are more cautious, so it is good to keep the timeline fun and flexible."
Before you begin, be sure your child has a
helmet
that fits them properly.
1. Start on Dirt Roads
For our first adventure we picked a dirt road that was wide (not single track) and very short. It was actually only about 100 yards long and flat -- very flat. Not a hill or bump was in sight. The kids were familiar with this road, as it's a shortcut between our house and the park, so we'd walked on it many times. We spent a lot of time on this trail going back and forth because they loved it so much.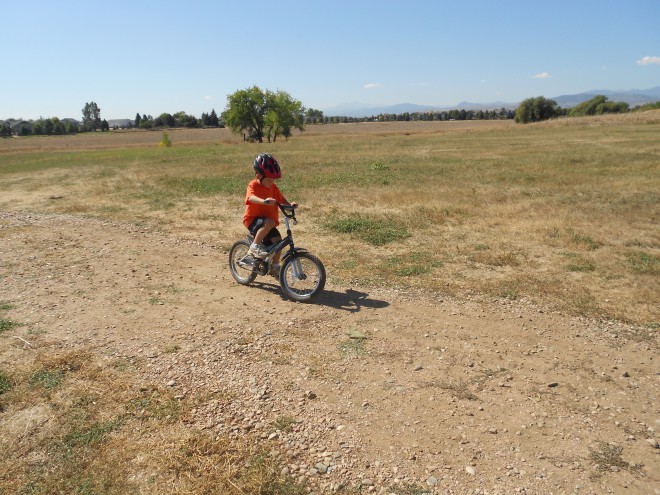 2. Try Safe Single Track Areas
To introduce them to single track, we found a spot next to our favorite paved neighborhood trail where joggers had run next to the trail on the softer dirt and created a single track. This allowed our kids to test out the narrow single track experience and then steer back onto the paved trail if they felt the need for more security.
3. Build an Obstacle Course
Rosenbauer also suggested setting up an obstacle course for practicing mountain biking skills, "You can use household items such as sports cones, sidewalk chalk or a jump rope to practice steering, stopping and starting in a safe environment."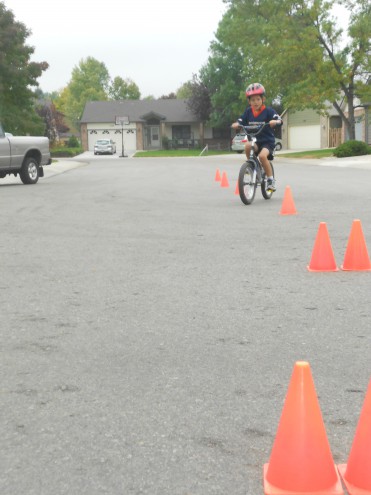 4. Explore a Local BMX Track
The next time we headed out, we found a pump track and BMX track where the kids could get used to the idea of bumps and jumps (although none of mine ever actually left the ground). The short looping trail required a good combination of the skills they had already acquired on our previous outings. There were wide sections, narrow sections and a few small hills. It was also pretty easy for my littlest one to skirt around any obstacles that seemed too difficult.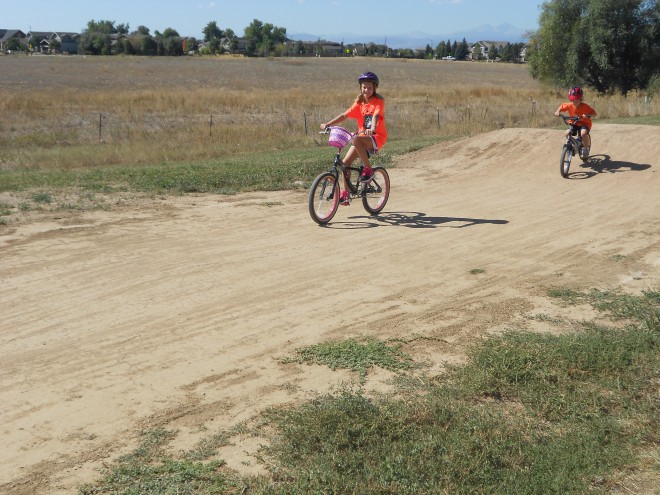 With these steps, our kids gained the confidence they needed to progress to true mountain biking.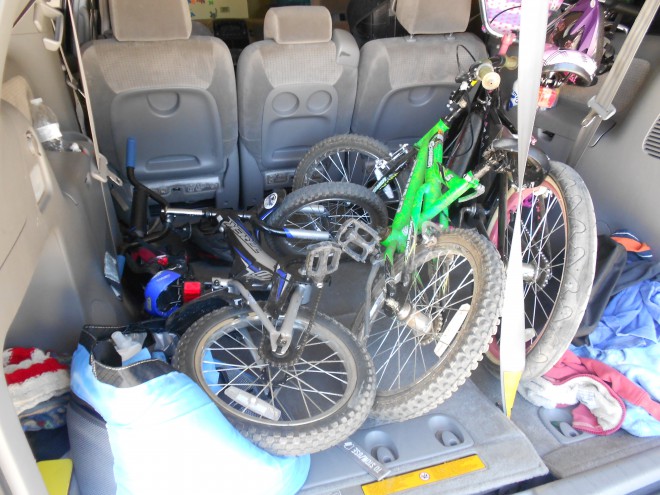 We also obviously need to begin shopping for a
bike rack
, because once their legs grow a bit more and the bikes get bigger, we surely won't be able to get them all in the back of the mini-van anymore. See you on the bike trails!
*All photos by Holly Collingwood.